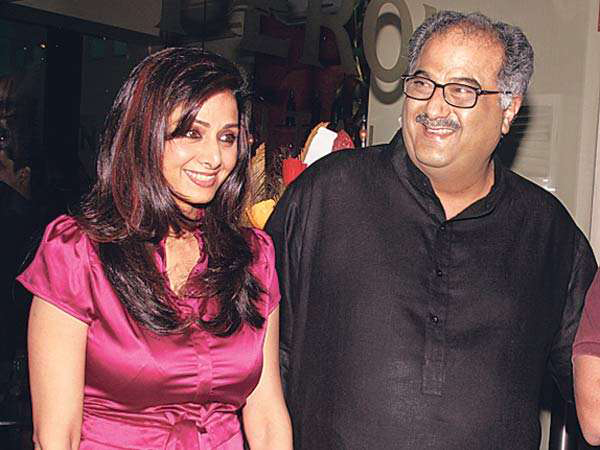 Boney Kapoor's gutted home is gradually being restored, but the couple won't be able to move back until next year. Says Boney, "Though the renovation has started it's going to take longer than we thought. The damage on the second floor that Sri, my two daughters and I occupy, is much more extensive than we thought."
Apparently the entire floor was destroyed by water rather than the fire.
Says Boney, "It wasn't so much the fire that broke out but the water that was used to extinguish the fire that completely destroyed all the furniture, property and material on the our floor."
Apparently Sridevi has lost clothes and jewellery worth over Rs 25 crores in the fire-water devastation.
Renovation on the first floor is done.
Boney adds, "The first floor has been renovated. My mother has moved back, but the second floor where my I live with my wife and daughters will take time.We've shifted into our old home while the work is on in the bungalow."
Boney had two brushes with near-catastrophe during the last one year. First the family bungalow was gutted. Last month he was in a road accident which could have proved fatal.
Says Boney, "Some power has protected me and my family. There is so much good that's happening. My wife's comeback film EnglishVinglish continues to resonate across the world. My son Arjun's career is going great guns. I am lining up films to produce in the next two years. So it's good. I suppose the fire and the road accident were God's ways of reminding me not to take my happiness for granted."