Soha Ali Khan, the brand ambassador for North East fashion fest, says she believes more in style than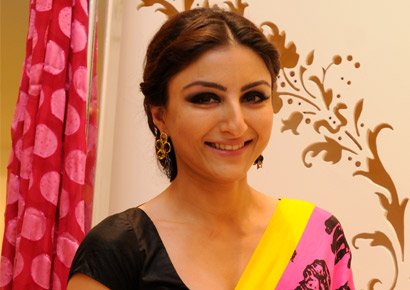 Guess what Soha Ali Khan has been catching up on lately? The culture and heritage of North East India. Wondering why? Well, the actress has been roped in as the brand ambassador for the upcoming North East Fashion Fest (NEFF) — a fashion event initiated by Basics and the home ministry of India that aims to embolden the North East markets by connecting designers with consumers, retailers and sponsors.
"I have always been a fan of North East India... especially the tribal jewellery," says an ecstatic Soha who flew down to Mumbai — despite her round-the-clock shooting schedule in Bengaluru — for a day only to shoot in the tribal attires. Given that she has hosted a fashion show on TV (What Not to Wear) and is now the face of NEFF, is she the new fashion icon? "No please! I don't want to be called a fashion icon," she exclaims as she reasons, "It's too much pressure to be a fashion icon. For me, it is all about style... Fashion is about standing out while style is about fitting in."
While she is fascinated with the tribal heritage, Soha is also looking forward to visiting the North East India extensively. "Every year I tell myself that I should travel to new places... I hope I will be able to cover most if not all of the North East India this time around. Though I have been to Guwahati once, I am yet to explore a lot," she says.
NEFF marks the celebration of arts, music, culture and fashion of the seven sisters — the seven states of Assam, Nagaland, Mizoram, Manipur, Meghalaya, Sikkim, and Arunachal Pradesh.
The event will be held in Guwahati from February 20 to 23.