The American rapper will be performing in Pune and Gurgaon in January 2013.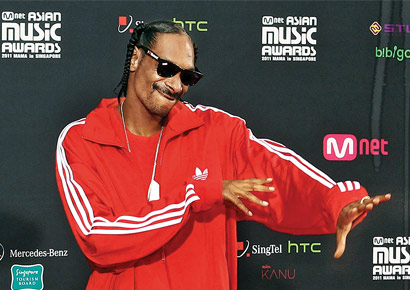 If you thought that the big music gigs and international tours would end with the year, here's some news for you: Global music sensation Snoop Dogg has announced his India tour in Januray next year as he gave out a shout to his fans on Twitter. "Shout out. 2 my peoples in India. U ready 4 tha Lion! We comn," he posted on the microblogging site.
Following it was another tweet where the rapper wrote, "They got me trendn in Mumbai right now! That's a beautiful thing." The Gin and Juice hitmaker updated his personal website giving out the dates and cities for his gigs in the country. He will be playing in Pune on January 11 (Friday) and in Gurgaon on the 13th (Sunday). Also known as Snoop Lion and Snoop Doggy Dogg, the rapper took Bollywood by storms with the song Singh Is King, and featured in the music video, alongside actor Akshay Kumar, donning a turban.
Snoop, 41, is currently in the news for coming up with a new, tongue-in-cheek animated spin off of A Christmas Carol by legendary author Charles Dickens. The short film titled The Cautionary Tale of Ebenezer Snoop sees him as a protagonist.