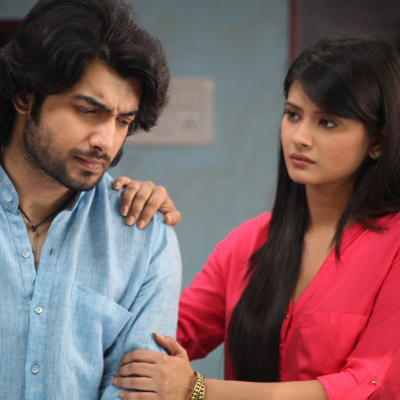 Popular TV actor Pankaj Dheer is back in action, this time behind the camera. Best remembered as Karna of Mahabharat, Dheer is directing a film titled 'My Father Godfather', the first ever for digital release only.
TV actors Kritika Sengar and Sharad Malhotra of Banoo Main Teri Dulhan fame will be seen playing the part of two young people who dream of making it big in the film industry.
The film revolves around a young couple Jahanavi and Prakash, who are struggling to make a mark in in the television industry. While Jahanavi wants to be a an actress, Prakash wants to be a writer.
As fate would have it, their story takes a tragi-comic turn when Jahanavi lies about being the daughter of a very well-known don to land some roles.
In an interview, Dheer was quoted as saying, "I am selling a dream. It's a feel good factor movie. The treatment is very real. I am trying to show the underbelly but in very real manner with lots of fun. I am very close to this subject because I have written it myself. This is a fun film, a total dhamaal film."
The film traces the changes that this lie brings in their lives and their struggle to stick together, which leads to interesting developments.
Trouble begins when the don comes to know of this lie and takes up matters in his hands. Keep looking out for the film to know know what happens next.
The movie will be released on digital platforms and will be available for on-demand viewing. It will later be released for TV and other media. For web, the movie will be released on India.com and on Ditto tv for mobile.