The three-time National Award winner, actor-turned-director gets candid about his son, Mausam and Bollywood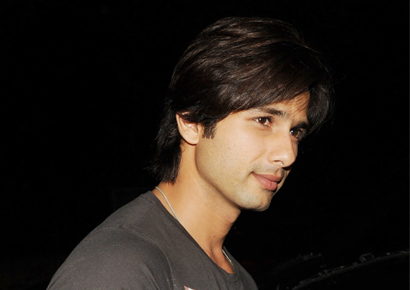 It's been a family affair and actor-turned-director Pankaj Kapur likes it that way. With wife, Supriya Pathak and children, Shahid Kapoor, Sanah and Ruhaan actively involved in his directorial debut, Mausam, it couldn't get better. "Supriya and Shahid are thorough professionals on screen and great supports off it. In fact, even Sanah and Ruhaan have been assisting me on the sets — having all of them around made the journey so stress-free," he recollects, adding, "Over the last two years, five of us have spent a lot of time on and off the sets, something we rarely get to do —that makes Mausam the most memorable."
While he has directed serials and stage productions ever since he made his acting debut in 1982, why did he take nearly 30 years for a feature film? "Over the last few years, I got very busy with some wonderful film roles that came my way. Four years back, Shahid asked me to write a script for him. Though I had some scripts, I decided to pen a fresh one for a young man, keeping Shahid in mind," he explains. And was Sonam Kapoor an easy choice? "There couldn't have been a more appropriate choice than her in this epic love story. I was on the lookout for an innocent and very Indian face that hadn't been overexposed in films. With due respect to all the youngsters around, she fitted the role perfectly," Pankaj justifies.
With a few days to the release, the director is more relieved than worried. "I have been at it for almost four years and have done my work in the most honest manner a creative person can. All I'm hoping for now is that the way the industry and the audience have always lauded my acting efforts, they welcome Mausam similarly," he confesses.
After three decades in the industry, Pankaj finds it hard to believe how time passed and his career shaped. And now, he's itching for another challenging role to come his way. "There were a lot of compulsions that needed to be fulfilled as writer and director of Mausam. It's been strenuous physically and creatively. A break of a few months hopefully and I'm all set to face the camera," he states.
Finally, the proud dad speaks out about his first born. "Today, I'm more proud of him as a professional than I was all these years as a father. From an intelligent boy he's become a committed actor. Shahid is a star no doubt, but he refused film offers for two years for my film. I feel after strong performances in Jab We Met and Kaminey, Mausam is his most mature performance," Pankaj signs off.