Be fashionable even in sickness! Like these celebs...
Recently when actress Preity Zinta showed up at designer Surily Goel's show at the Resort week, she flashed a black sequined arm sling. Many seasons ago Shah Rukh Khan too had sported a designer arm sling made by Manish Malhotra when he walked the ramp for the designer.
Recently, veteran designers Abraham and Thakore launched a hot water bottle. A few seasons ago, Balenciaga came out with a line of neck braces. It may win celebs a few brownie points on the red carpet but the question remains — Is India ready for fashionable pieces which come in handy during sickness?
Five minutes of fame
Fashion critic Asmita Aggarwal says, "It's five minutes of fame. We live in the era of social networking where people tweet and Instagram all the time. Brands like Louis Vuitton design these things for celebs like Lady Gaga because it gets them instant publicity. Celebs like Miley and Gaga need to be constantly in the news. I think this trend becomes dangerous because after a point celebs don't know where to draw the line. Sometimes they get caught in their own web.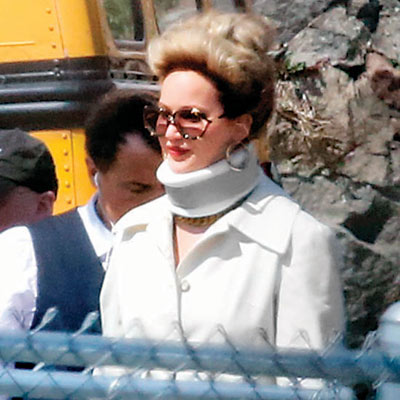 Having said that, I'd like to add that Abraham and Thakore have lost the plot. They have lost their dignified handloom and simplicity which they were known for her which tugged at your heart. A&T trying to be quirky is a total mismatch. If Manish Arora does something edgy for Amrapali and an edgy fashion stylist wears it, it makes sense. I feel everyone has to stay true their own style."
Fashion adds positivity to recovery phase
Designer Ken Ferns says, "Anything personalised is fine. You can celebrate fashion in anyway.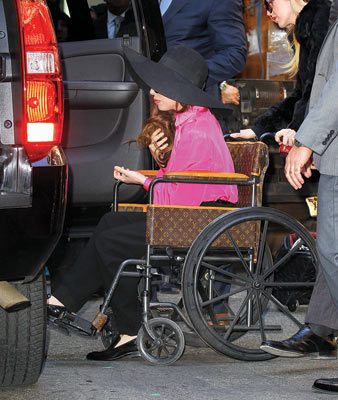 People celebrate fashion over death. A stylish accessory which can be utilised during sickness adds a ray of positivity and makes the tough phase a tad lighter. Also, when you step out during this phase, people speak about your embellished sling and not broken limbs. As far as production of such pieces in the Indian scenario is concerned, it all depends on the client's requirement. I would like to come up with something totally wacko."
No commercial value
Designer Pria Kataaria Puri says, "How many people would buy these Balenciaga neck braces? Honestly, no designer in India would think of even getting into it. I am assuming considering Delhi's winters it's an important accessory for A&T. Most things come out of personal passion. I feel Gaga must have asked LV to design the wheel chair or the brand must have approached her.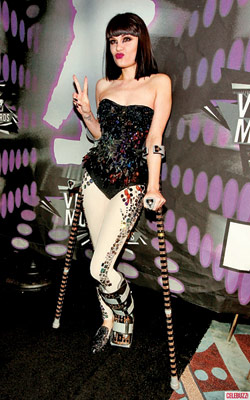 A normal person would stay home during sickness but celebs have a lot of social commitments and need to look stylish. I think an arm sling can be a fun and funky statement. I don't see myself making such accessories or items because it has no commercial value unless I'm doing it for a personal client. Since I travel a lot, I might give a thought to a travel related line."