While talking about the health benefits, Sayali Bhagat says that Parkour is a training method that allows a person to develop his/her physique so that they can overcome obstacles.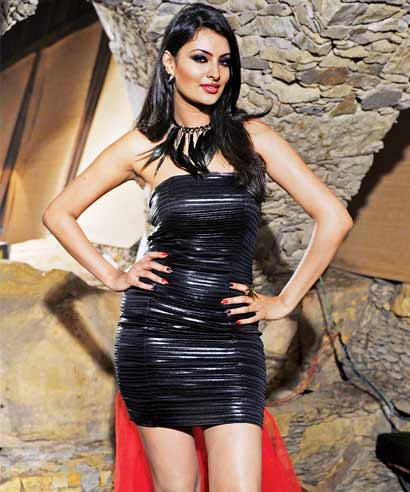 Actress Sayali Bhagat who recently starred in Rajdhani Express with Leander Paes has found a new way to stay fit and flexible. While that means donning the role of traceuse, a female Parkour practitioner in addition to being a martial arts enthusiast, Sayali sheds light on a new fitness regime that is fun and prepares you for any eventuality.
"It's the ability to free yourself from traditional thinking. Parkour is training your mind and body to overcome obstacles quickly in emergency situations. So let's say, you find a rabid dog chasing you. A normal person may run, trip over something, or get caught in a wire, and further endanger themselves. A parkour practitioner will map ways in his/her mind in split second decisions, and jump over an obstacle, flow through small openings, and eventually lose the rabid dog," Sayali says.
"It is an extreme case but it can be as simple as jumping over a fence while taking a shortcut," she says, but adds that this is more of a defensive rather than an offensive art form that will make women more self-sufficient given the rising crime reports in cities.
When asked how she got introduced to an art form little known in India, she says, "In Prince of Persia when I saw Jake Gyllenhaal's character perform parkour — displays of gravity-and death-defying leaps and acrobatics, I was smitten and I knew that I wanted to master this."
While talking about the health benefits, she says that parkour is a training method that allows a person to develop his/her physique so that they can overcome obstacles. The more you train, the faster and more efficient you become. These movements help you to get through difficult passageways, between buildings and over rooftops. It's a different way to learn to move your body.
"I have been practicing parkour for the last three months and I feel my body has become more agile and my energy levels have gone up. Especially my abs and legs have become more toned and I feel my core-muscles strengthening," shares Sayali.
She also stresses on the need to compliment it with a nutritious diet rather than following crash-dieting fads that come and go. "Today a report might say that a particular food item is healthy and tomorrow that same item might fall out of favour. So I believe in having wholesome home-cooked meals at regular intervals rather than living on juices or some health supplements," she says and adds that making small changes in your lifestyle can go a long way.