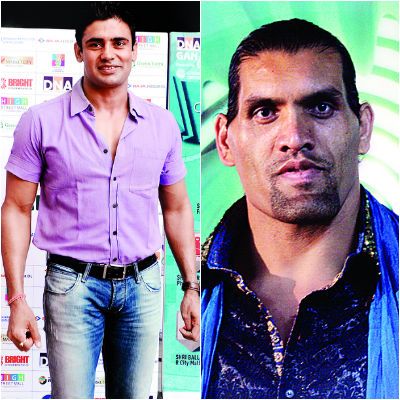 It will be a partnership to equal the Indian Cricket League. Or so wrestler Sangram Singh would like to believe. He is collaborating with fellow-wrestler Khali . The formidable duo is seriously looking at a partnership to start a Wrestling League in India on the lines of the Indian Cricket League.
Says Sangram, "Khali and I are seriously looking at an Indian Wrestling League. It's been my long-cherished dream to bring a wrestling league to India. By starting a Wrestling League I hope to provide for wrestling the kind of visible and glamorous platform that the IPL has given to cricket."
Sangram and Khali have met up on the issue. According to Sangram, Khali has shown a keen interested in an Indian Wrestling League. "We are trying to take this idea forward in the best way forward.If cricket can be so glamorous and lucrative , I don't see why wrestling should lag behind."