The Bollywood star has the largest fan following on social networking sites.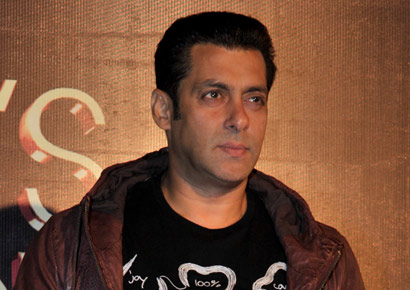 Going by its tradition of introducing many firsts in the industry, Zee TV introduced a new awards category at this year's New Fair & Lovely presents Zee Cine Awards! With the growing popularity of social media sites like Facebook, Twitter and Youtube and its influence on today's youth, Zee Cine Awards devised a special award to honour the actor who enjoyed maximum adoration from his/her fans. The channel roped in experts at Asterii Analytics to find out who has the largest fan-following. And their data revealed that the numero uno was none other than Dabangg Salman Khan!
The research showed that Salman had 7,408,859 fans on Facebook, 3,188,226 followers on Twitter, 60,567 videos on Youtube, 577,919 followers on Twitter fan clubs, 757,057 fans on Facebook fan clubs and 2,774 followers on Google+.
A source from Asterii Analytics says, "We used sophisticated web analysis tools to scan millions of pages on Facebook, Twitter, Google+, Youtube, blogs and online forums to quantify the total volume of buzz and conversations on our cine stars. A specially designed four-phase methodology was used. A shortlist of 30 plus possible candidates was developed in the first phase of the selection process. We developed 25 parameters to rank the candidates on the total volume of buzz, the consistency of the conversations, the responsiveness and volume of buzz by the fans, the quality and sentiment of these conversations and know indicators of influence scores."
The source adds that finally these 25 parameters were given weightage to accurately reflect the relative influence of a specific channel using channel volume data tempered with factors agreed by the experts at Asterii Analytics. "Using this four-phase process we came to a single score and the top three candidates were Salman Khan, Shah Rukh Khan and Amitabh Bachchan. And the winner was Salman with a consistently high score on each of the mediums that was scanned," the source informs.
(To catch all this and more tune into Zee TV on Sunday, January 20 at 8 pm and watch New Fair & Lovely presents Zee Cine Awards 2013)