The actor, who broke up with Mouni Roy almost a year ago; also talks about his latest outing as the host of a reality show.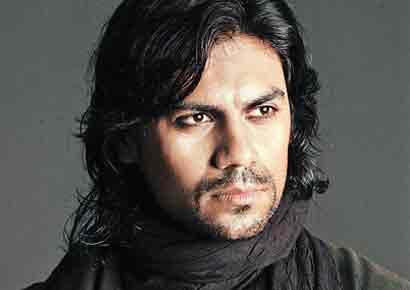 Gaurav Chopraa, who broke up with Mouni Roy almost a year ago; also talks about his latest outing as the host of a reality show

Unlike many TV actors, you aren't seen much on the small screen...
That's because I have been very fortunate to have done some international work. Few people know that I travel abroad for stage productions, which is why you see me off and on TV. Currently, I am doing Uttaran and what's interesting is I am not playing a typical TV protagonist. My character Rathore is larger-than-life, he does what he has to do without beating around the bush. And now, you will see me as the host of Big Switch 4 on UTV Bindass in which I am like a big brother to the contestants, who are rich kids from across India currently living in the tough terrains of Dharamshala in Himachal Pradesh.
What prompted you to take up this reality show?
I believed in the concept of this show. It's about taking rich good-for-nothing brats out of their comfort zone and putting them in hostile conditions. Whether it's the freezing weather, or the kind of jobs that we ask them to do, it's something the kids are not used to. Also, the fresh locales will give a new flavour to the show. And in the process if the kids transform their attitudes even a little it will be a great achievement for the show and me.
You did a Hollywood film Blood Diamond, but you were hardly seen in it...
My scene is about two-three minutes and initially even I was embarrassed about it. I played a French journalist and had shot with the main protagonist (Leonardo Da Capri) for 17 days. There was even the popular UK-based actor Jimmy Mistry who had played the lead role in Guru. He shot for 40 days but he is hardly seen in the film. I realised that unlike in Bollywood, Hollywood producers shoot in a clinical way. The main purpose of the film was to make a social impact so they did away with a lot of conversations. But, I had Mr Bachchan, Anurag Kashyap, R Balki appreciate me, so it makes it worth it.
How did the film come your way?
I was playing the lead role in a Broadway production Bombay Crush, a romantic story with a lot of song and dance about a Indian guy going to South Africa. It was staged in Europe and Africa. It was around the time when Andrew Lloyd Webber and AR Rahman had done Bombay Dreams and several production houses had sprung up. We did 102 shows and it's because of the play that I got the part in Blood Diamond.
There are reports about your break-up with Mouni Roy...
Yes, I am single, I have been single for about a year now. So, any girl who's interested in applying for the position as my girlfriend is welcome. My parents are after me to get married. (Laughs)
What went wrong with your relationship with Mouni?
I am a passionate sort of person and my relationships tend to get intense. For any relationship to work, you have to be great friends. Friendship should never go out from the man-woman relationship. Also, these days, relationships come with a open door policy, that's what makes them fragile. Sometimes things don't work out but that is never the intention when you start off. I shall always wish well for her.