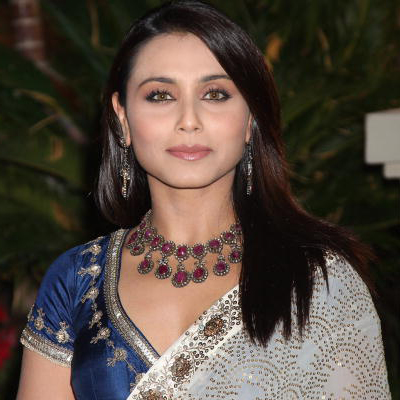 At the launch of the 'Mardaani' anthem on Monday, Rani Mukherji clearly opened up about the recent comparisons that are been drawn between her upcoming 'Mardaani' and the Ajay Devgn-Kareena Kapoor starrer 'Singham Returns'
"'Singham Returns' is a very big film. Ajay Devgn is a superstar. So comparing 'Mardaani' to 'Singham Returns' will be really unfair. Ours is a very small film whereas Singham is a popular franchise. I myself enjoyed a lot while watching Singham and I am sure I will love this film too.", Rani clarified.
Very recently, contemporary actor and friend Kareena Kapoor praised Rani for her 'Mardaani' avatar and even went on to confess that she would love to do something similar on screen. On this context, Rani smiled and said, "That is really sweet of her to say that she liked me in the promos. I love Kareena. She is a fantastic actress and I am sure if she does a film like this, it will be a great film. I myself will watch that film."
Rani, who recently got married, confessed that Aditya Chopra also gets to see her mardaani avatar on a regular basis. "I have been a Mardaani from day one. 'Mardaani' does not refer to a woman who is like a boy. It refers to the bravura of a warrior. Log kehte hai, 'Khub ladhi Mardaani, woh toh Jhansi wali Rani thi' (Rani of Jhansi fought like a warrior). That is the way we wanted to describe my character in the film. And coming to my mardaani side in real life, you can ask my college friends. They will tell you how mardaani I was in college. And for now, Adi gets to see my mardaani avatar a lot at home", she laughed it off.
Another revelation which our lovely 'Hum-Tum' actress made at the event was about her habit of arguing. "Had I not been an actress, I would have been a lawyer", confessed Rani who feels she 'can argue on anything and everything".
'Mardaani' that revolves around the delicate issue of human trafficking will hit screens on September 22.