The actress who was back on the set in the same week as her father's demise finally takes time off.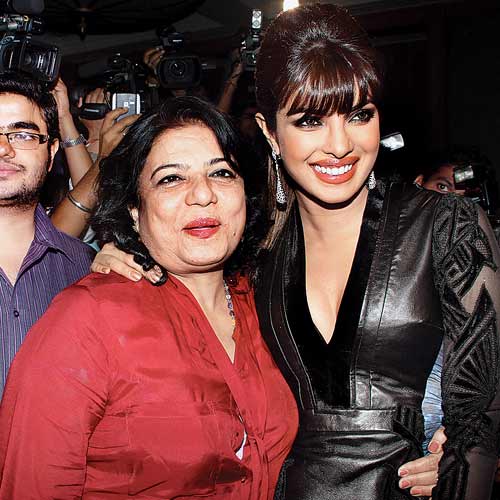 Priyanka Chopra left for a holiday with her mother Dr Madhu and brother Siddharth on Monday night. The actress who immersed herself in work after her father Dr Ashok Chopra's death in June this year, told a friend before leaving that this trip will also be her time to deal with her loss apart from bonding with the mom and little bro.
Says a source, "Priyanka was very close to her dad and she was hit hard when he passed away.
She was not ready to deal with it right away and the only way was to shut the door on that loss and concentrate on work. Until she was ready to deal with it. Away from the city, the people, work and just with the two persons who knew him as well as she did."
For daddy's little girl, the months after his passing were filled with travelling to Los Angeles to promote her album Exotic, the promotions of Zanjeer, shooting of Gunday and Mary Kom and her song for Ram Leela. She has had very little time to herself or with her family. She decided it was time to be together and planned for these two weeks in Europe, where she will be far away from the familiar." She will be back a day before New year's eve as to perform for an event in Chennai.