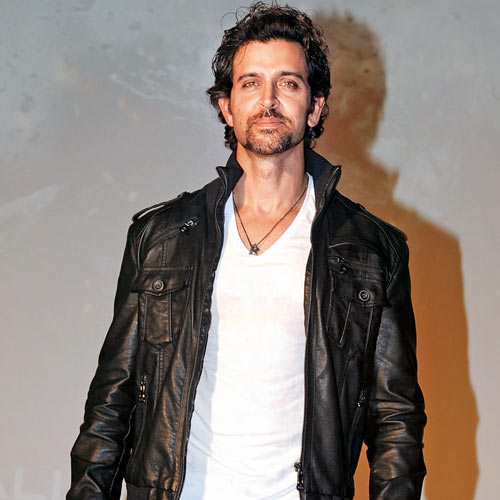 His separation from wife Sussanne has changed a lot of things for Hrithik Roshan. The latest buzz is that the actor is shifting out of his current residence and moving into a plush, new sea-facing apartment in Juhu. Work has already started in the apartment and it should be ready in a month.
This news comes as a shocker to all those who know the actor. Post the split from his wife, everyone believed that the family would give him the solace he needed in this trying time. Everyone knows that the Roshans are a close-knit family. As a source says, "Throughout his life, Hrithik has lived with his parents. This is the first time he will be staying on his own."
Already, speculation is rife about the reasons behind his major decision. According to some, Sussanne will move in with the kids in Hrithik's old apartment. "But that makes no sense," says an insider. "She is already living in her own place. Plus, the current house is interconnected with Hrithik's parents' house. After the separation, why would she want to continue living with the family?" However, such a phenomenon is not new to the industry.
When Boney Kapoor left his wife (the late Mona Kapoor) for Sridevi, he moved out of his house while Mona continued living with his parents.
The second theory hints at the alleged differences between Hrithik and papa Rakesh over a period of time. "It's been happening for a long time now," says a source. "The last major problem between them was over the 'inflated' figures of Krrish 3. Hrithik is a straight-forward guy and he was never in favour of that. He always believed it would backfire and he was proved right."
Hrithik is not ready to reveal anything at this stage and even papa Roshan is maintaining silence. In the meanwhile, a new apartment is being readied to welcome Hrithik. And the actor needn't worry about prying neighbours. His new neighbours will be Akshay Kumar and Seemanto Roy, son of Subrata Roy.
We wish the on-screen superhero a great new beginning in this new innings.
Actors who live with their parents
Salman Khan
Akshay Kumar
Ajay Devgn
Ranbir Kapoor
Ranveer Singh
Imran Khan