2013 will witness some never-seen-before pairs romancing each other on screen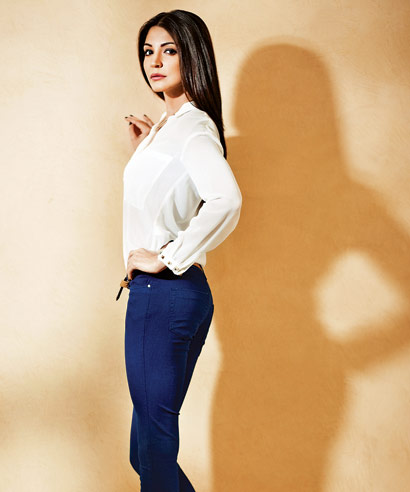 The last year ended on a high note for Anushka Sharma as she entered the Rs100-crore league with the late filmmaker Yash Chopra's Jab Tak Hai Jaan. Now, all eyes are once again rivetted on her as she gears up for her first release this year, Vishal Bhardwaj's Matru Ki Bijlee Ka Mandola, post which she will be seen in Anurag Kashyap's Bombay Velvet followed by Raju Hirani's PK.
Point out that in a short span of four years, Anushka has been working with filmmakers who are high on the priority list of most actors, and the actress quickly says, "I don't pat myself on the back for it. I think it will all stop, if I do (laughs)."
On a serious note, she adds, "There's a lot of pressure here and actually this is what helps me deal with it. And it's also how I overcome the negativity that tries to find its way into our lives. Each time something negative is spoken about me, or the pressures get too much, I remind myself that I am working with these intelligent, respectable filmmakers. That means I am doing something right. I ignore everything else and focus on work. This positivity is my tool for survival here."
From being a Yash Chopra heroine to now being a Vishal Bhardwaj actor how's the transformation been for her? "Well, so far I have played pretty straightforward simple characters, and playing those have been relatively easy. Vishal's characters on the other hand are anything but simple. They are complex and layered, including my character Bijlee, so that's really challenging," says Anushka.
"I am a very normal girl who always thought in terms of black or white, never grey. Vishal has changed that for me. Today I realise that life is only grey. Now I know why actors transform because of him. Human beings are flawed and understanding that grey area was challenging and evolving," elaborates the young star.
Besides working with Vishal, Anushka shares that working with Imran was a joy too. "Imran is very secure as an actor, so it was good to talk to an intelligent guy. Besides, he is so chilled out, it's hard for anyone to dislike him," she says. So are there any favourites when it comes to co-stars? "No... All of them... Shahid (Kapoor) to Ranveer (Singh) to Imran are friends. They treat me like a guy, one of them. In fact, I have to remind them that they need to treat me like a lady," smiles Anushka.