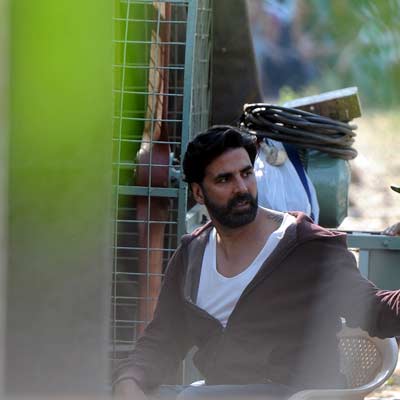 Akshay Kumar's soon to be released film 'It's Entertainment' has released its official trailer today. This film which is set in a complete comic atmosphere will be taking its audiences on a laughter-ride with a very unusual plot.
Akshay will be seen envying and getting into constant fights with a dog which was adopted by his rich estranged father. The dog named 'Entertainment' will be seen giving Akshay some tough time. Around 90% of this film is shot in Bangkok.
Akshay Kumar and Tamannaah Bhatia will be seen playing the lead in this film while comedian Johnny Lever and actors Mithun Chakraborty, Sonu Sood and Prakash Raj will be seen as supporting charachters. The film will see the directorial debut of writer duo Farhad-Sajid who have previously written films like 'Bol Bachan' and 'Boss'.
Watch the trailer of It's Entertainment below: