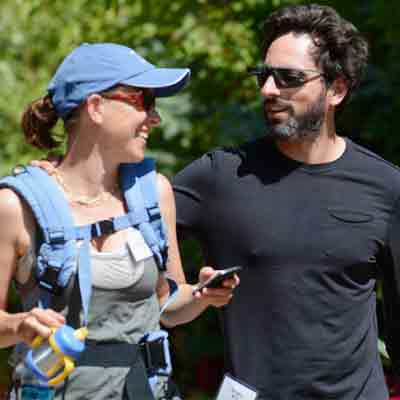 People magazine has admitted it published the wrong photo of the person identified as the other woman involved in the rift between Google co-founder Sergey Brin and his wife of six years, Anne Wojcicki.
According to The New York Post, Brin has been dating Amanda Rosenberg, a 26-year-old Googler who moved to the San Francisco corporate offices to work for Google Glass, Brin's pet project. Instead of a picture of Rosenberg, who has posted plenty of pictures of herself on the Web, People ran a stock photo of a woman riding a bike and sporting a pair of Google's glasses in the issue that hit newsstands yesterday, the report said. While the model in the stock image does resemble Brin's new gal pal, she is not Rosenberg, the report added.
In the comment section of Valleywag.com, which first picked up on the error, a person claiming to be the woman in the stock photo identifies herself as Nathalie de Clercq, the report further said. Clercq wrote that it was awful and ever since the gossip came out, there were so many made-up stories. The culprit, it seems, is the Splash photo agency, which apparently supplied the wrong photo to more than one outlet, according to the report.
People managing editor, Larry Hackett said that while the magazine fully accepted responsibility for the mistake, it was supplied with a photo that mistakenly identified the woman pictured as Rosenberg.