After tickling the funny bone, the actor is turning mysterious in his next film.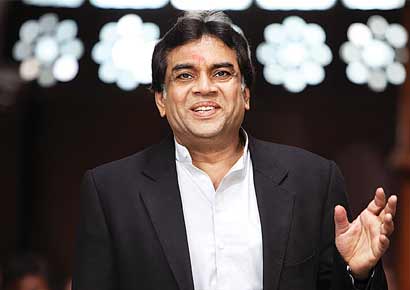 After Oh My God!, which had Paresh Rawal in a pivotal role as an atheist, the actor is all set to play a mysterious rich character who follows the protagonists in his next, Table No 21. "Like OMG!, this film is also hard-hitting with a message that comes at the end of the film. It deals with the kind of problems today's young generation is facing," says Rawal. The thriller has three principle characters in Rawal, Rajeev Khandelwal and Tena Desae.
"The three of us are either victims, feeling hunted or hunting," explains Rawal, whose character entices the young couple to play a game that turns out to be dangerous as the film progresses. Rawal shares that the issues dealt in the film are the ones that he himself has gone through as a student and now is experiencing as a parent.
The actor, who has recently been seen in many comedies strangely doesn't have any special affinity to the genre. "Any role that is well-written, exciting and something that I am comfortable with interests me whether it's comic or tragic. It could be in a film, play or TV," says Rawal, who will be staging his play Kishen Vs Kanhiya again next month and another one based on father-son relationship. He also has two films lined up, Himmatwala and Zilla Ghaziabad. B
ut what the actor is most excited about is turning a film producer. "We are still finalising the details but soon we will make an announcement," informs Rawal, who also plans to turn writer sometime in the future.