When the first trailer to Jonathan Liebesman's 'Teenage Mutant Ninja Turtles' reboot was out, it didn't show much about the turtles, but had an impressive voice over and some action shots, not living up to fan's expectations. But they surely knew that this reboot was certainly going to kick-ass.
Now, with the second trailer out, TMNT fans have a lot to expect and hope for. The new trailer is certainly very eye-catching and impressive than the first one.
This trailer gave us tons of new footage and also a brief story.
The turtles are shown as brothers, added with a lot of humour which is the base to whom the Teenage Mutant Ninja Turtles are. This teaser also gives us our first look at Shredder and Splinter who were absent from the first trailer, as well as the antagonistic relationship between the two. Shredder looks pretty intimidating with the whole transformer - look, especially in front of Splinter, who also makes a brief appearance.
Paramount has brought online two brand new Teenage Mutant Ninja Turtles trailers along with four character posters featuring the title characters —Leonardo, Michelangelo, Raphael and Donatello. The trailer also shows off some of the Ninja turtle's moves, packed with impressive gadgets, pop culture references and plenty of action with a dubstep track straight out of two years ago's video game trailers.
Teenage Mutant Ninja Turtles is an upcoming American action film based on the reboot of the Teenage Mutant Ninja Turtles film series, the film is directed by Jonathan Liebesman and stars Megan Fox, Johnny Knoxville, Pete Ploszek, Noel Fisher, Jeremy Howard, Alan Ritchson, Danny Woodburn, Tony Shalhoub, William Fichtner, Will Arnett, Minae Noji, Whoopi Goldberg and Abby Elliott.
Produced by Nickelodeon Movies and Michael Bay's production company Platinum Dunes, and distributed by Paramount Pictures, the film is scheduled to be released on August 8, 2014.
Plot:
Darkness has settled over New York City as Shredder and his evil Foot Clan have an iron grip on everything from the police to the politicians. The future is grim until four unlikely outcast brothers rise from the sewers and discover their destiny as the Teenage Mutant Ninja Turtles. The Turtles must work with fearless reporter April and her wise-cracking cameraman Vernon Fenwick to save the city and unravel Shredder's diabolical plan.
Heres a look at the exclusive character posters that released along with the recent trailer :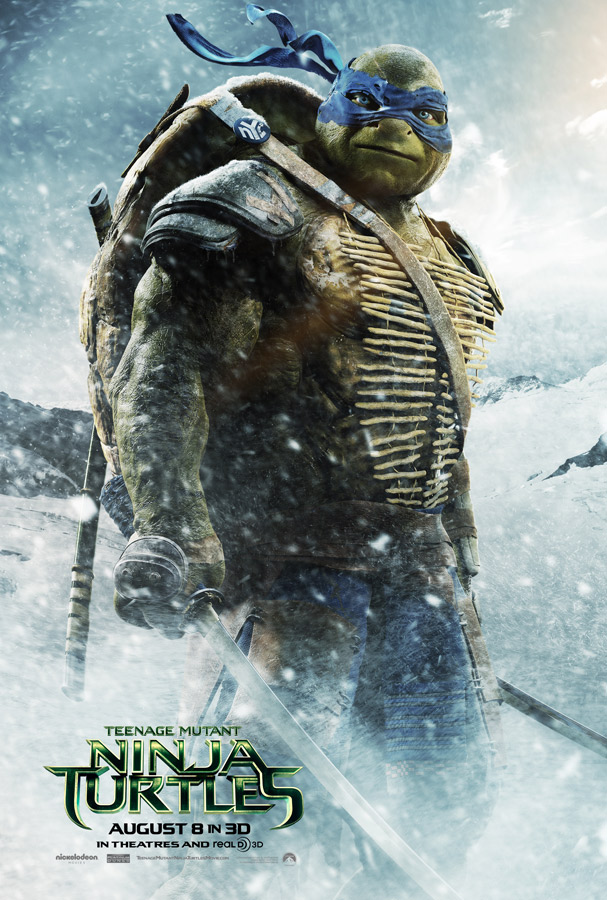 ​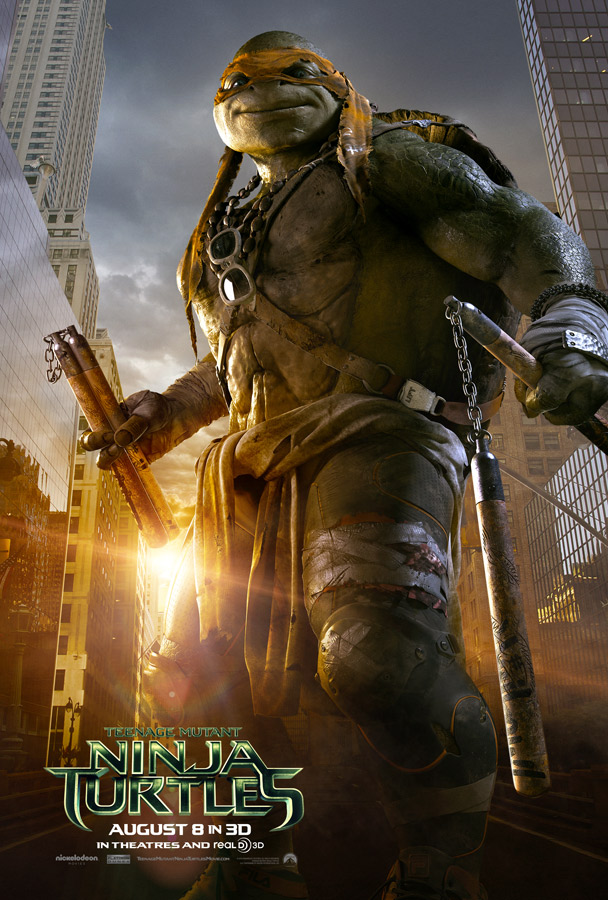 ​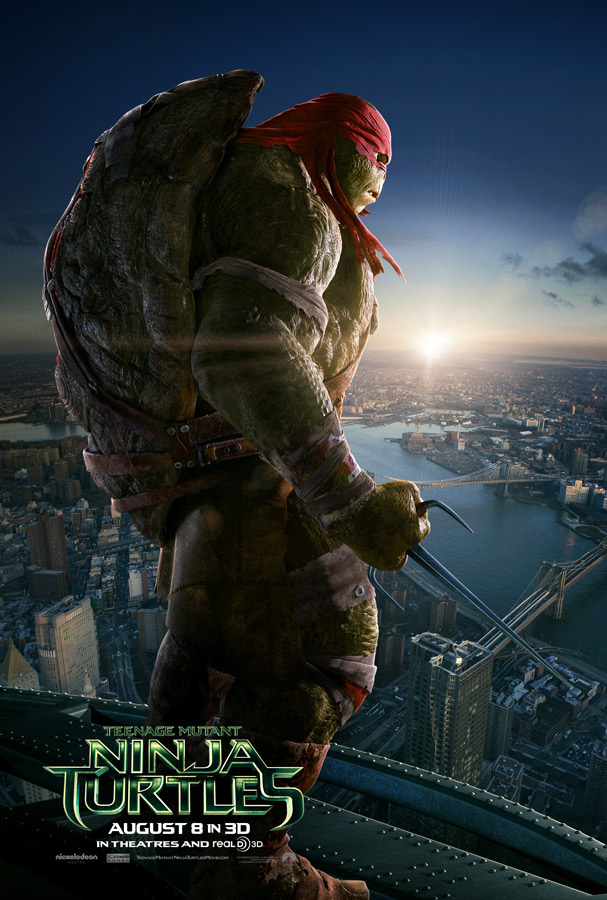 ​