Neetu Kapoor was invited by son Ranbir to his shooting abroad but she opted to accompany husband Rishi to Shimla instead.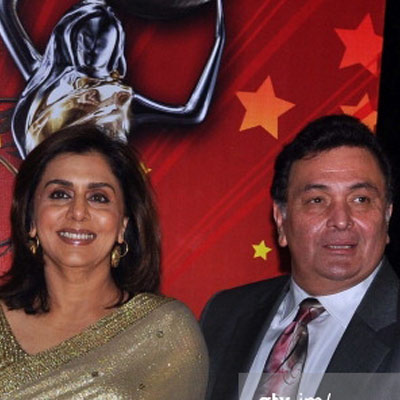 Those who think of Neetu Kapoor as an obsessive, possessive and compulsive Punjabi mom are in for a surprise. It has been reported that she doesn't approve of any of her son's girlfriends and give them space. But that's far from the truth.
Recently, Ranbir who is heading for a long outdoor of Jagga Jasoos in South Africa with girlfriend Katrina Kaif, invited his mother to join them for a brief spell but Neetu turned down the invitation. Instead she flew off to join hubby Rishi Kapoor in Shimla where he is shooting for All The Best.
Says an insider,"The unti of Jagga Jasoos will begin its first schedule in South Africa from June, for almost a month. Ranbir had asked his mother to join him for a couple of weeks on location because he hadn't spent time with her from a long time but she declined the offer. Neetu and Rishi have just returned from a month-long holiday in the US and she chose to join him again in Shimla for a quiet holiday. Rishi is very busy with his many assignments and Neetu joins him whenever she can. The Kapoor mom will return to Mumbai from Shimla, while Ranbir will stay back and wrap up shooting for Roy in Johannesberg"
The source adds that Neetu also decided to give the two love birds some space. "South Africa is a beautiful country and the young couple will have some much-needed time to themselves. Neetu is very fond of Katrina and approves of her son's choice. Katrina seems to be the ideal bahu for the Kapoor household."
Neetu Singh told us before leaving for Shimla last evening, "Yes, I will be joining Chintu in Shimla where he's shooting for All The Best. It's a holiday for me though he is working. Ranbir had asked me to join him but Chintu and I have just come back from a long holiday in USA and I want to spend some time here now than travel abroad."