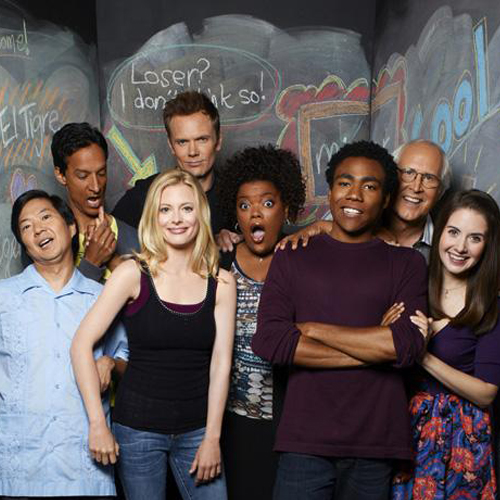 On Friday, NBC announced the cancellation of 'Community', a show with one of the largest cult following in the recent past. The light hearted, intelligent and pop-culture riddled comedy was loved by many and amassed a wide and intense fanbase through its five season run.
The show, much like 'Arrested Development' another comedy that was before its time, 'Community' although getting rave reviews from critics and fans alike, failed to garner a stable or decent ratings throughout the series run. The latest figures in its fifth season were around 3.7 million viewers, which is quite weak for a prime-time comedy.
Every season after the second, hinted at the shows cancellation, but the Dan Harmon show continued to survive, possibly off of fan support. Although the episode number was cut back to 13 for its fourth and fifth season, the much loved comedy was still a fan favourite.
On Friday, Community creator and showrunner Dan Harmon thanked fans for their years on Twitter, confirming the worst to the millions of fans out there.
Twitter isn't big enough to hold my condolences and more importantly my gratitude to the best fans, cast and crew in TV history. Excelsior.

— Dan Harmon (@danharmon) May 9, 2014
The half hour comedy had its share of internal conflicts. NBC fired Harmon after season three citing a drop in ratings and friction between Harmon and the studio. The show lost a lot of what made it great after that, with ratings steadily dropping and fans noticing a decrease in quality as well. By the fifth season the show lost two of its original stars, Chevy Chase and Donald Glover.
Even with the drop in quality 'Community' is still better than most of the comedies out there, at least according to their fervent fan base. As with other cult shows in the past, many met NBC's threat to cancel the show with campaigns organised around the slogan '#sixseasonsandamovie', popular running gag through the show. However they might have to realise that this is the end for Jeff, Britta, Abed and the rest. Unless another network like Netflix or Comedy Central were to pick it up, which is the hope that most fans are clinging to.
Fans from all across the globe were heartbroken when they heard the news and took to Twitter to express themselves:
I'm done for the day but I'll continue fighting tomorrow #sixseasonsandamovie #HumanBeingsdontsurrendor @communiess @WatchCommunity

— Don'tgiveupCommunity (@Thetruefenyt) May 12, 2014
NEVER GIVE UP. #SIXSEASONSANDAMOVIE pic.twitter.com/mdz2sVBPFy

— Community Warriors (@communiess) May 10, 2014
Hey @hulu_support, I'm not a subscriber at this point, but if you #SaveCommunity I will switch over from @netflix #sixseasonsandamovie

— David Neel (@DangerNeel) May 12, 2014
RIP Community. I'll miss you #sixseasonsandamovie pic.twitter.com/lKKhSV9PrY

— Mike Yamada (@michaelyamada) May 11, 2014
Wearing my #sixseasonsandamovie t-shirt today. pic.twitter.com/AhQkzAmWgr

— Mourning Sarah (@supersarah33) May 7, 2014
Some unanswered questions for all you Community fans out there: https://t.co/iDoFezcdHm #PopPop #SixSeasonsAndAMovie pic.twitter.com/O8uLsDE0Pm

— Empire Magazine (@empiremagazine) April 29, 2014
Some of the cast and crew members tweeted and instagramed their own goodbyes as well:
— Joel McHale (@joelmchale) May 9, 2014
Welp, the time has come. #Community has been cancelled. Still, FIVE seasons for a bubble show is MIRACULOUS! Much love to you all! :) xoxo

— yvette nicole brown (@YNB) May 9, 2014
Thank you for the love, best fans in the world. Thank you @danharmon for the best job of my life. #ePluribusAnus

— Gillian Jacobs (@GillianJacobs) May 9, 2014
@YNB Thank you. It was weird and wonderful while it lasted -- and lasted longer than most weird, wonderful things. Xo

— Chris McKenna (@cpmckenna) May 9, 2014
I love you Community. I love you Greendale. Thank you to all the Human Beings who made this the coolest 5 year college experience.

— Danny Pudi (@dannypudi) May 10, 2014
The reason 'Community' had such a strong foothold with young fans, is because it is a ground breaking show.
Most shows built around a group of friends that get into crazy situations becomes generic and mostly unbearable after a while (I'm talking to you 'How I Met Your Mother'). But here, with the wealth of varied characters, this show strived to be unique against all odds. The insights, the writing, the acting and the references made in the show, push it way past most of the network TV shows that have been getting higher ratings over the last few years.
Cancelling a fan favourite and a highly critically acclaimed show is not uncommon; 'Firefly', Joss Whedon's brilliant venture into space outlaws were snuffed out way too early as was 'Arrested Development', one of the highest rated comedies on IMDb. The show effectively went against the norms of normal television, breaking the fourth wall at times, commenting on other popular-culture icons (often poking fun at them), directly parodying franchises, and using animation and CGI unlike any other TV shows.
The characters in the show, were deeply layered and were great as individuals as well as a whole. Danny Pudi and Donald Glover in particular were considered the breakout characters, and their exploits are the focus of various tributes all over the internet.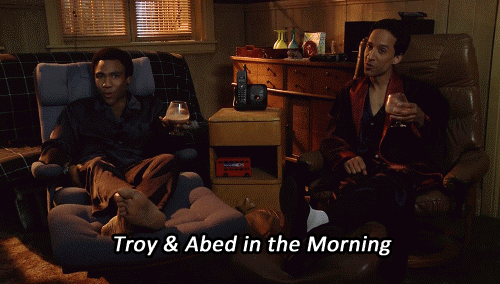 The first two seasons of 'Community' were definitely its best, showcasing some of the most original and unique writing, sensational acting, and spot on comedy of recent years. The fourth season which saw the departure of creator Dan Harmon is arguably the worst season, popularly advocated as the one that needed a revamp, by most fans and critics.
The fifth, and now final season however, brought 'Community' back to the top of its game, with power house performances from the main cast. The addition of Jonathan Banks as a recurring cast member and the long overdue return of John Oliver brought a new dynamic to the group which filled the void of Chevy Chase's departure early on in the season as well as Donald Glover's bow out in the second half. Whatever it is, the cult show found its footing in their final season, and should have in the end, warranted a renewal.
But alas, the problem with shows like 'Community' is the in-references are sometimes too niche-ly pop-culture related, and so most audiences can't really appreciate them. It is yet to be seen whether another network, or an online channel distributor like Netflix (although Netflix has recently acknowledged that it would not renew the show) or Amazon, will step in and renew 'Community', but as of now, it doesn't look too likely.
Whatever happens, you know you're going to miss these guys a hell of a lot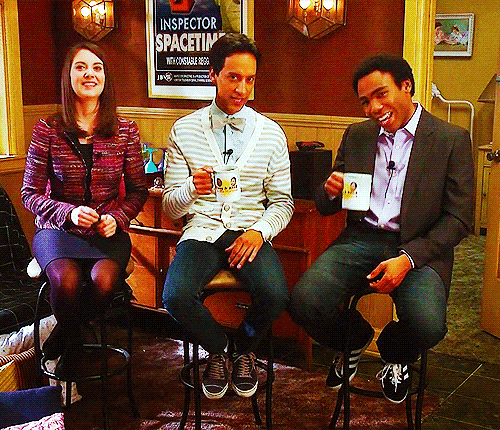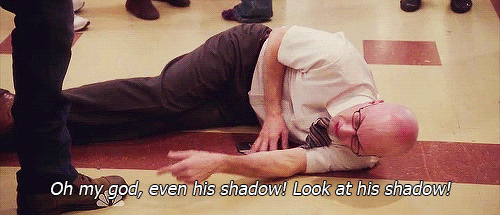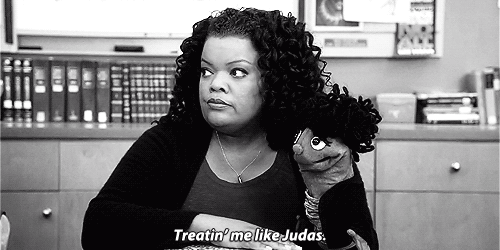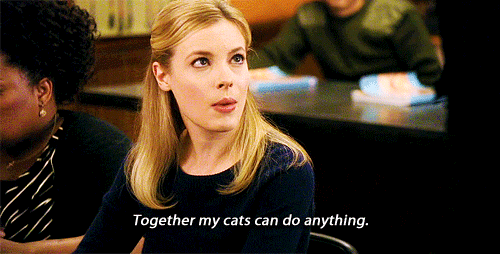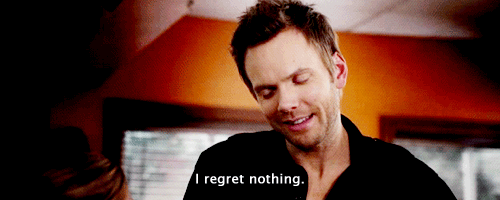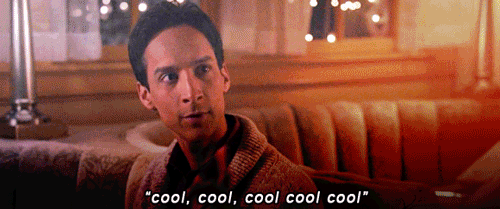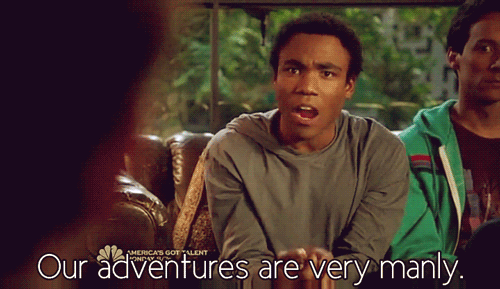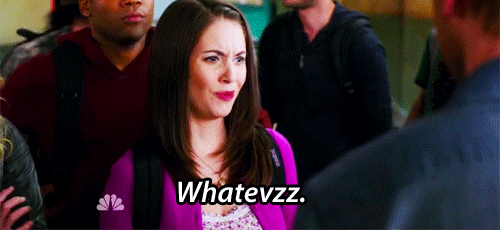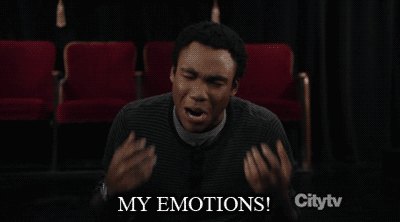 If only we had listened and done one thing.