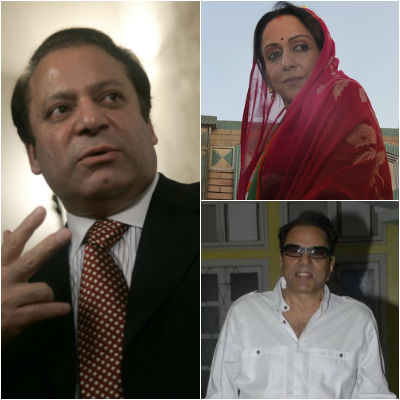 Nawaz Sharif on Tuesday met with yesteryears star couple Hema Malini and Dharmendra.
Hema Malini and Dharmendra met Sharif after his visit to Old Delhi on Tuesday. Sharif who was quite familiar with the couple's work spent 30 minutes with them.
He later met Shatrughan Sinha late afternoon. It is believed that this interaction delayed Sharif's media briefing who had another press meet on South Asian Association Regional Cooperation (SAARC) by the Ministry of External Affairs (MEA).
Bollywood bigwigs such as Hema Malini, Dharmendra, Shatrughan Sinha, Anupam Kher, Kirron Kher and Salman Khan were in attendance to the Narendra Modi's swearing in as the prime minister of the country