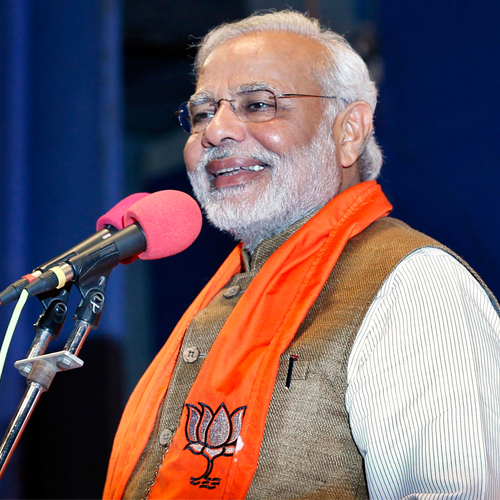 PM-elect Narendra Modi's team has reportedly invited his mega-stars to his swearing-in ceremony to be held on May 26.
Bharat Ratna awardee Lata Mangeshkar, superstar Rajnikanth as well as Amitabh Bachchan are invited by the Prime Minister designate narendra Modi's offical team, according to reports.
Lata Mangeshkar had long back announced her support to Modi much to the anger of Congress and other politicians in Maharashtra. She had publicly praised him for which received criticism by Congress leaders.
Rajnikanth had recently congratulated Narendra Modi on Twitter after the Bharatiya Janata Party had won the elections.
Amitabh Bachchan was the face of Gujarat tourism and Modi had thanked him for supporting Gujarat in his own way. His daughter-in-law Aishwarya Rai Bachchan too had good things to say about Narendra Modi's prime ministership.
If the reports about the film industry invitees is true then Narendra Modi is set have not only a historic swearing-in with world leaders gracing the event it would also have a glamorous quotient with star-studed presence.