The Amazing Spider-Man 2
Peter Parker's ordinary struggle is now Spider-Man's extraordinary responsibility. For Peter Parker, there's no feeling quite like swinging between skyscrapers, embracing being the hero, and spending time with Gwen (Emma Stone). But being Spider-Man comes at a price: only Spider-Man can protect his fellow New Yorkers from the formidable villains that threaten the city. As his old friend returns, Peter realizes that all his enemies have one thing in common.
Release Date: May 2, 2014
Director: Marc Webb
Cast: Andrew Garfield, Emma Stone, Jamie Foxx, Dane Hehaan
IMDb: 7.6/10
Rotten Tomatoes: 67%
Verdict: The Amazing Spider-Man 2 is a worthy sequel to its predecessor. The returning cast do justice to their roles, and Marc Webb's direction is at the top of its game. The film's action sequences are brilliantly choreographed and the effects used are some of the best to hit the big screen. This is a must watch movie, for fans and non fans alike.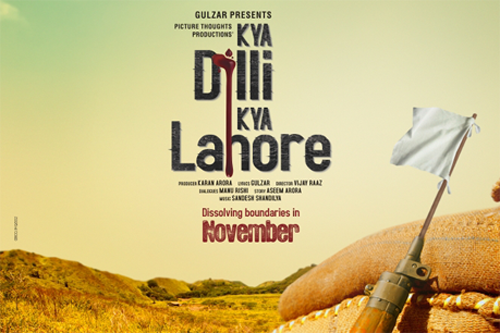 Kya Dilli Kya Lahore
In 1948, a cross-fire erupts at an isolated stretch of Indo-Pak border, leaving only two soldiers alive. One is an Indian soldier of Pakistani origin while the other happens to be a Pakistani soldier of Indian origin. An ironic story of pride and survival begins when - in an attempt to evade danger, they bump into each other. And amidst continuous exchange of bullets, altercations and murkier situations, it evolves into a journey of human connection with an unforeseeable end.
Director: Vijay Raaz
Cast: Vijay Raaz, Raj Zutshi
IMDb: No Rating Yet
Rotten Tomatoes: No Reviews Yet
Verdict: Wartime stories are a personal favorite. However whether it will live up to its counterparts is a serious question. Watch it for its raw feel and performances.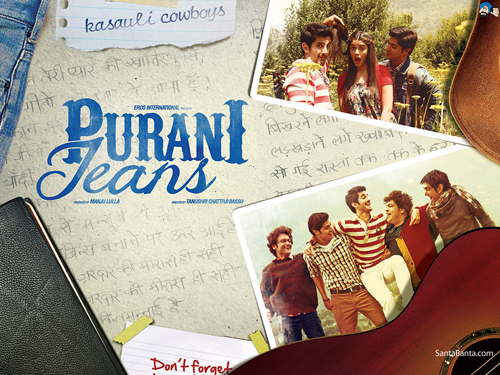 Purani Jeans:
Based on the belief that friendship is like a pair of old jeans-older it gets, better it becomes. The story unfolds The film unfolds as a coming of age drama about a summer where Siddharth, his best friend Sam & their gang of friends rediscover bonds of friendship and love. As the youngsters try to solve problems of their own, the film traverses through a familiar tale.
Cast: Tanuj Virwani, Aditya Seal, Izabelle Leite
Director: Tanushri Chattrji Bassu
IMDb: No Rating Yet
Rotten Tomatoes: No Reviews Yet
Verdict: A tried and tested story, it may turn out to be a repetition. However the movie can be watched for the young group of talent.
Koyelaanchal:
The film unviels itself throuh Saryu Bhan Singh, a self proclaimed leader of the region who forces the people and authorities to acknowledge him as their 'maalik' However his dominance is short lived. With the arrival of Nisheeth Kumar, Singh is challenged time and again, like never before. What follows is a saga about the shuffle of power, love and thrill.
Directed by: Ashu Trikha
Cast: Suniel Shetty, Vinod Khanna, Vipinno, Roopali Krishnarao
IMDb: No reviews
Rotten Tomatoes: No reviews
Verdict: The movie promises to bring in the yesteryear feel with actors like Suniel Shetty, Vinod Khanna marking their presence. However a cliched plot may make it uninteresting after a point.