Here are some of the Hollywood and Bollywood films releasing this week, complete with some trailers and some details about the films.
Tarzan
Based on a classic Tarzan Of The Apes by Edgar Rice Burroughs, the movie follows Tarzan and Jane Porter who face off against an army sent by CEO of Greystoke Energies, the same man who took over the company after Tarzan's parents died in the plane crash.
Cast - Kellan Lutz, Spencer Locke, Anton Zetterholm, Jaime Ray Newman
Director - Richard Klooss
Verdict - A classic tale revisited in 3-D, if you were a fan of Tarzan as a kid then check it out. Otherwise the 3-D and CGI effects aren't that impressive, and the plot line itself isn't all that great.
IMDb - No rating yet.
Rotten Tomatoes - No reviews yet.
Release Date - October 3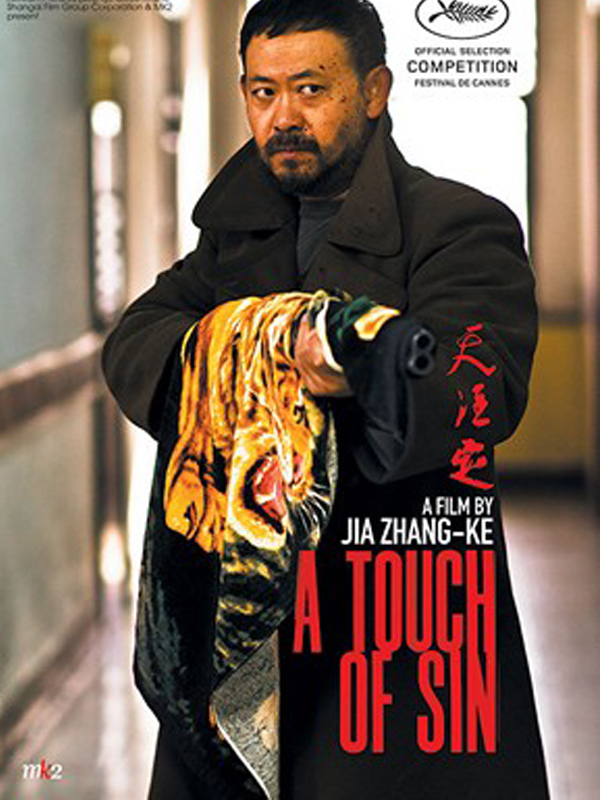 A Touch Of Sin
The film shows the falling apart of an economically-forward nation by portraying four shocking and true events. An enraged miner, a naive receptionist, a lost migrant and factory worker become the lens for the unlawful happenings.
Cast - Tao Zhao, Jiang Wu , Lanshan Luo , Wu Jiang , Wang Baoqiang , Zhang Jiayi
Director - Zhang Ke Jia
Verdict - Strong story-line, good camera work and a strong cast make this movie a great watch.
IMDb - 6.8/10
Rotten Tomatoes - 75%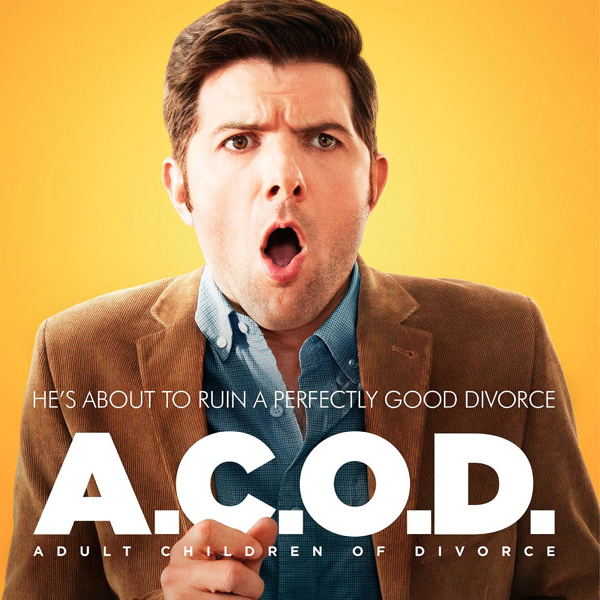 A.C.O.D.
A man (Adam Scott) becomes aware that he was an unknowing former participant in a study about children of divorce, and he is sought as a participant in a follow-up study several years later which results in hilarious results. His younger brother is getting married which brings his divorced parents back together, causing lots of friction.
Cast - Adam Scott, Richard Jenkins, Catherine O'Hara, Amy Poehler, Jessica Alba, Jane Lynch
Director - Stuart Zicherman
Verdict - It's a pretty safe bet that a comedy starring Adam Scott and Amy Poehler won't be all that bad. The movie while not overwhelmingly funny, is a good watch and has its funny moments.
IMDb - 5.8/10
Rotten Tomatoes - 65%
Release Date - October 4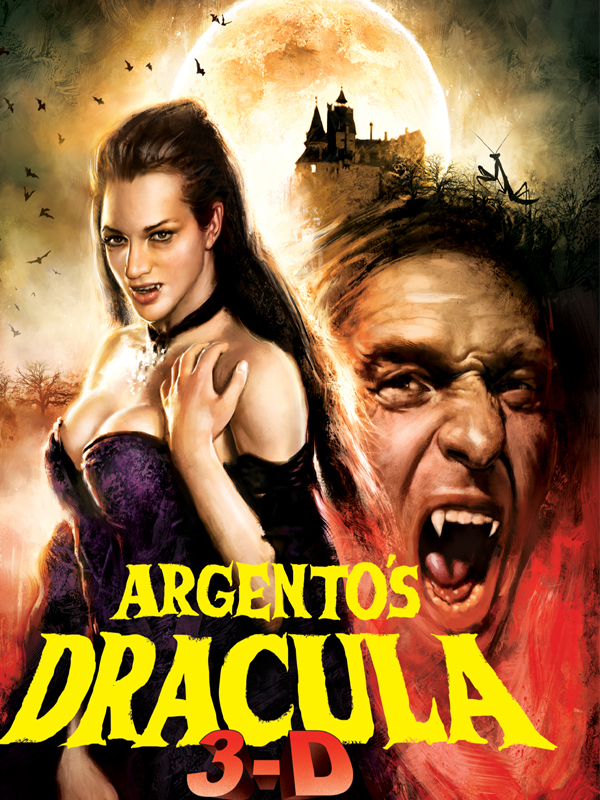 Argento`s Dracula (3D)
The film centers around an Englishman who comes to Transylvania in search of a job. However, this Englishman is unaware that Count Dracula is eyeing his wife as potential prey.
Cast - Thomas Kretschmann, Marta Gastini , Unax Ugalde , Asia Argento, Rutger Hauer , Miriam Giovanelli
Director - Dario Argento
Verdict - Another pathetic attempt to use Dracula in a movie just about sex, blood and gore. Definitely give this one a miss.
IMDb - 3.7/10
Rotten Tomatoes - No reviews yet.
Release Date - October 4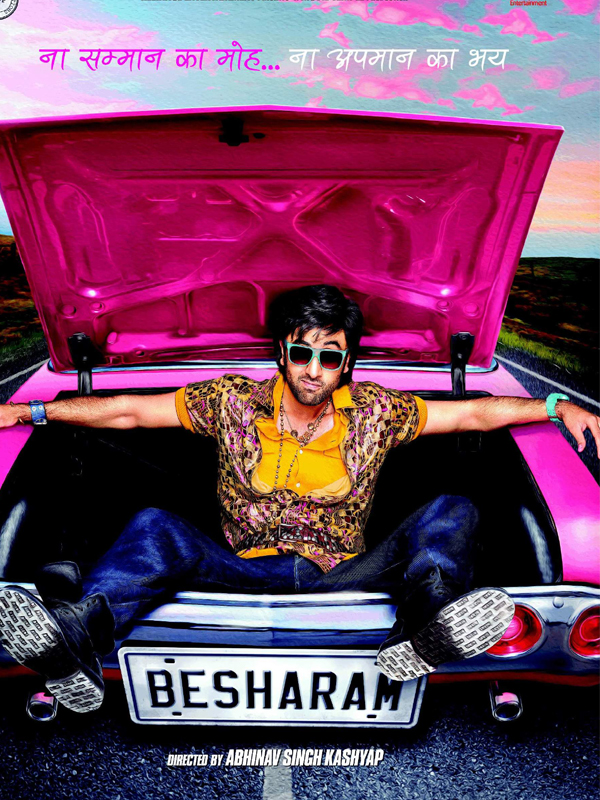 Besharam
Babli (Ranbir Kapoor) is a street smart, charming car mechanic living in a Delhi orphanage. He also steals cars to support his orphanage and has no sense of right or wrong which results in him hurting the love of his life. Eventually due to his criminal activities he is chased by two cops Chulbul Chautala (Rishi Kapoor) and Bulbul Chautala ( Neetu Kapoor).
Cast - Ranbir Kapoor, Pallavi Sharda, Rishi Kapoor, Neetu Singh
Director - Abhinav Kashyap
Verdict - The movie uses stereotypes too much and tries too hard. The cast is good, however underused. I would suggest you give it a miss.
IMDb - No Rating Yet
Rotten Tomatoes - No Reviews Yet.
Release Date - October 2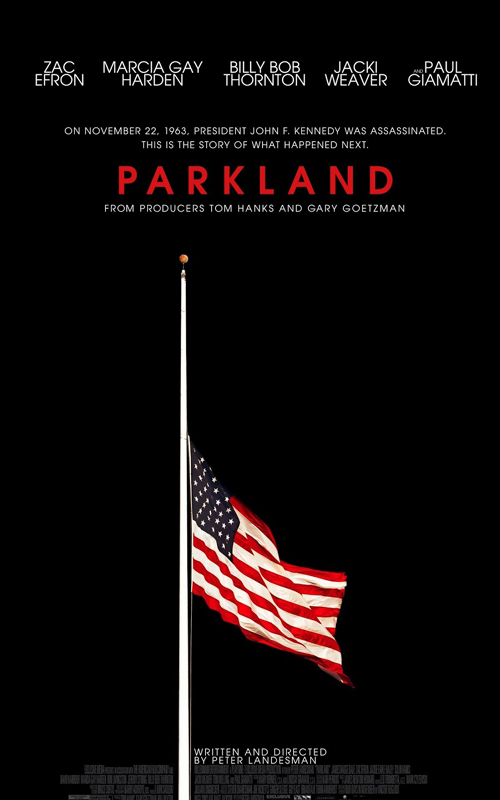 Parkland
Parkland weaves together the perspectives of a handful of ordinary individuals suddenly thrust into extraordinary circumstances: the young doctors and nurses at Parkland Hospital; Dallas' chief of the Secret Service; an unwitting cameraman who captured what became the most famous home movie in history; the FBI agents who were visited by Lee Harvey Oswald before the shooting; the brother of Lee Harvey Oswald, left to deal with his shattered family; and JFK`s security team, witnesses to both the President's death and Vice President Lyndon Johnson's rise to power over a nation whose innocence was forever altered.
Cast - Zac Efron, Paul Giamatti, Billy Bob Thornton, Jacki Weaver, Jeremy Strong, Marcia Gay Harden
Director - Peter Landesman
Verdict - Although the movie boasts an impressive cast and an interesting story-line, it doesn't really engage you as it should. Not a bad movie per say, just not a good one either. Could be a one time watch.
IMDb - 5.6/10
Rotten Tomatoes - 48%
Release Date - October 4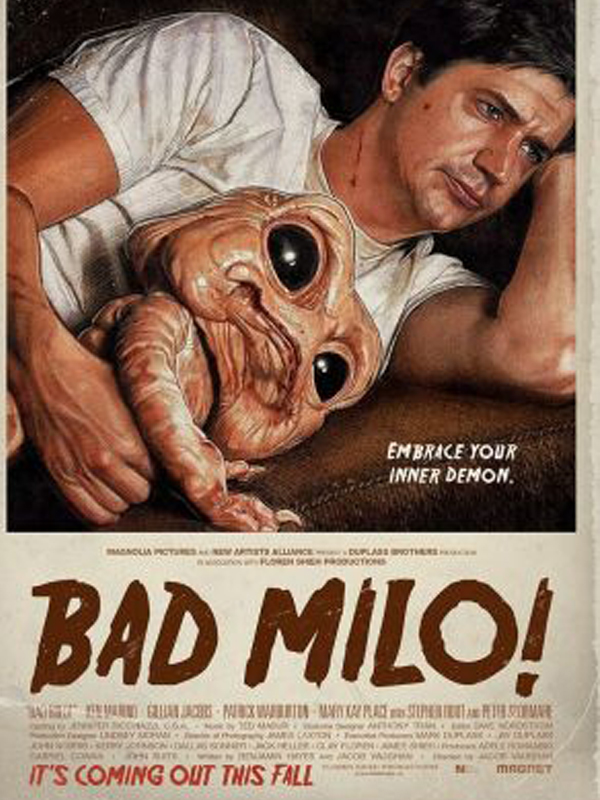 Bad Milo!
A horror comedy centered on a guy who learns that his unusual stomach problems are being caused by a demon living in his intestines.
Cast - Ken Marino, Gillian Jacobs, Patrick Warburton, Mary Kay Place
Director - Jacob Vaughan
Verdict - The premise of the movie is so absurd that people will see it just for that. Don't expect to walk out of the theater with a feeling of fulfilment after the movie. Could be a one-time watch, if you're really bored.
IMDb - 5.3/10
Rotten Tomatoes - 83%
Release Date - October 4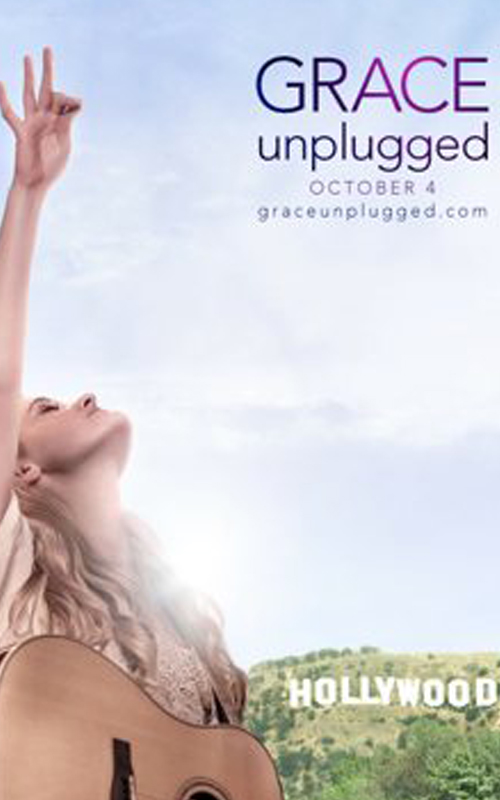 Grace Unplugged
Having just turned 18, Grace Trey aspires to more than just singing at her church, where the worship leader is her father—a former pop star. So, with the help of Mossy, her dad's former manager, Grace records a cover version of her dad's old Top-10 hit, runs off to Los Angeles, and gets a taste of the kind of stardom she's always dreamed about. Yet with each rung of the ladder she climbs, Grace feels more and more pressure to compromise her values, further straining her relationship with her parents.
Cast - Amanda Michalka, James Denton , Kevin Pollak, Shawnee Smith , Michael Welch, Chris Ellis, Emma Catherwood
Director - Brad J Silverman
Verdict - A coming of age story, the lead star is charming and charismatic. All in all, a good watch.
IMDb - No rating yet.
Rotten Tomatoes - No reviews yet.
Release Date - October 4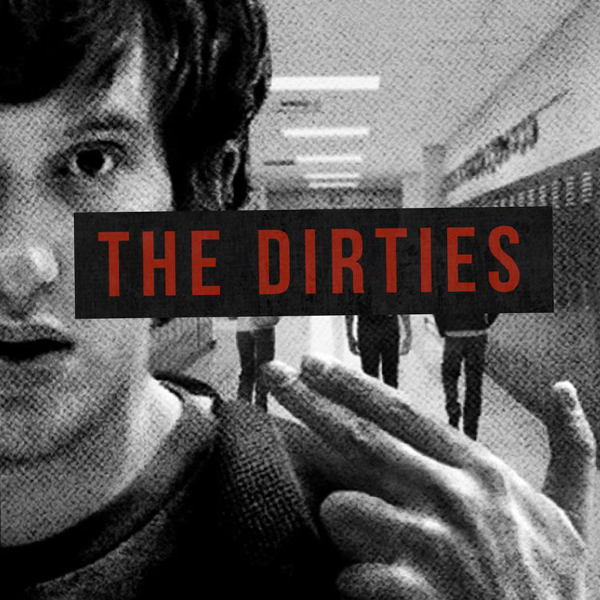 The Dirties
To take a revenge on the high school bullies, two friends make a plan to film a comedy. But as it turns out one of them isn't game for jokes.
Cast - Matt Johnson , Krista Madison , David Matheson , Owen Williams, Brandon Wickens
Director - Matt Johnson
Verdict - A fresh look into bullying in high school. A drama that touches on some good issues in a new way. I suggest you give this one a watch.
IMDb - 7.1/10
Rotten Tomatoes - 83%
Release Date - October 4