Oldboy
One day in 1988, an ordinary man named OH Dae-su, who lives with his wife and adorable daughter, is kidnapped and later wakes up to find himself in a private makeshift prison. Dae-su makes numerous attempts to escape and to commit suicide, but they all end up in failure. All the while Dae-su asks himself what made a man hate him so much enough to imprison him without any reason. While suffering from his debacle, Dae-su becomes shocked when he watches the news and hears that his beloved wife was brutally murdered. At this very moment, Dae-su swears to take revenge on the man who destroyed his happy life.
Cast - Samuel L. Jackson, Elizabeth Olsen, Josh Brolin, Michael Imperioli, Sharlto Copley, Grey Damon, Lance Reddick, Rami Malek, Max Casella , James Ransone, Hannah Ware
Director - Spike Lee
Verdict - A brilliant film, thrilling and engaging from start to finish. Compelling story-line and a strong cast makes this a must watch. However it does have plenty of violent scenes, so those who don't like that might not enjoy it as much.
IMDb - 8.4/10
Rotten Tomatoes - 80%
Release Date - October 25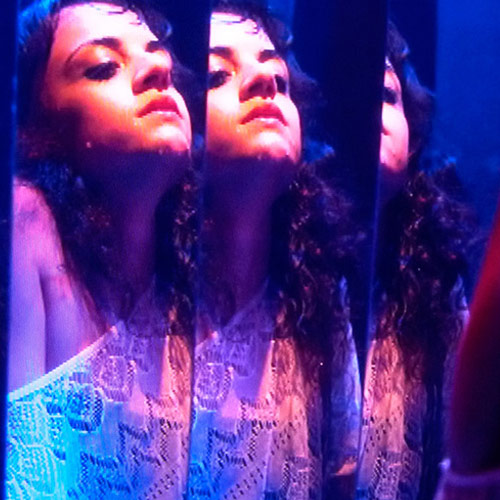 Six Acts
Six Acts (Shesh Peamim) is a 2012 Israeli film. The film is set in Herzliya and shows Six different encounters between a group of teenagers over the course of a few weeks. The film was inspired by true events. This is a deep dive into the 'Grey zone' of sexual abuse, told through the story of average suburban adolescents. The story takes place right now, next door . Gili is a teenager who decides to change schools. She is determined to improve her lame social status. The boys are eager to take what is so generously offered, and Gilli is thrilled to get the attention. No tears, no complaints, no consequences. No adults. No one who says that maybe something is wrong.
Cast - Sivan Levy, Eviatar Mor, Roy Nik, Niv Zilberberg
Director - Jonathan Gurfinkel
Verdict - The film seeps out universal significance. Artistically done, Gurfinkel seems to easily portray what most young people go through. Winning multiple critic awards, this film is a great watch.
IMDb - 6.6/10
Rotten Tomatoes - No Reviews Yet
Release Date - October 24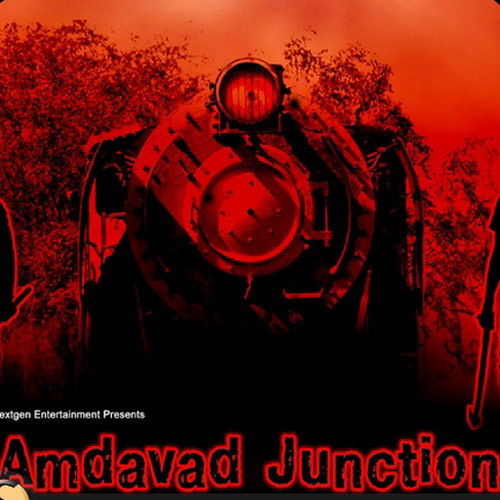 Amdavad Junction
The film is a crime-thriller and revolves around a mysterious death of a person in an express train. Two courageous CBI officers embark on the journey to solve this case but with no clue lefts, they are perplexed. How the two solve this case, forms the story of the film.
Cast - Rohan Jardosh, Saurabh Singh, Gunjan Vyas, Touqeer Khan, Ishita Salot, Devendra Trivedi, Hitesh Patel, Swapna Nair
Director - Apurv Bajpai
Verdict - A decent watch, the story line and acting aren't all that bad but they aren't really that good either. An afternoon one time watch at best.
IMDb - No Rating Yet
Rotten Tomatoes - No Reviews Yet
Release Date - October 25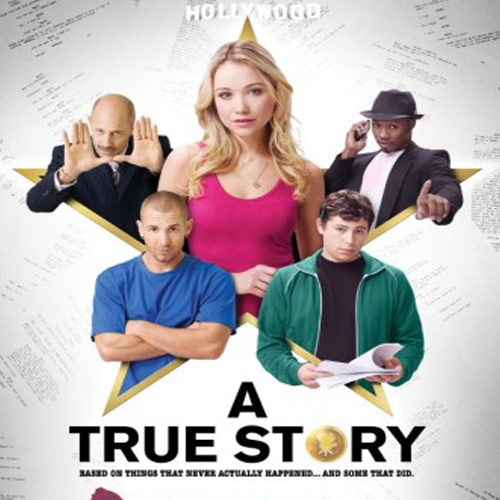 A True Story
Mike and Matt own nothing and share everything. This includes their life`s work, a screenplay, which seems to be their only escape from the harsh reality that is the Hollywood machine. A light comedic look at what it takes to survive out in the real world. Their friendship is put to the test as they fight to maintain their integrity amongst Hollywood's biggest temptations: money, greed, and slutty ex-girlfriends.
Cast - Katrina Bowden, Malcolm Goodwin, John Gries
Director - Malcolm Goodwin
Verdict - The movie isn't all that bad, but it isn't by any measure, a good film either. I would give this movie a miss.
IMDb - 6.5/10
Rotten Tomatoes - No Reviews Yet
Release Date - October 25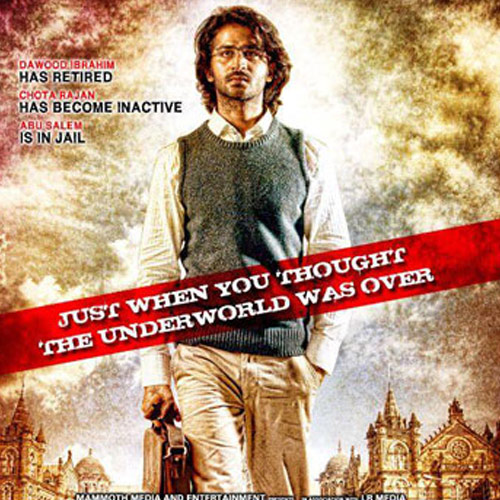 Satya 2
By the year 2013, Mumbai underworld was erased by Mumbai Police. Satya (Puneet Singh Ratn), a man without a past, comes to the city envisions the rebirth of his company
Cast - Punit Singh Ratn, Anaika Soti, Mahesh Thakur, Aleesha Gupta, Amitriyaan, Raj Premi
Director - Ram Gopal Varma
Verdict - An interesting concept, but the execution leaves a little to be desired. I would suggest a one time watch. Fans of Ram Gopal Varma might like it.
IMDb - No Rating Yet
Rotten Tomatoes - No Reviews Yet
Release Date - October 25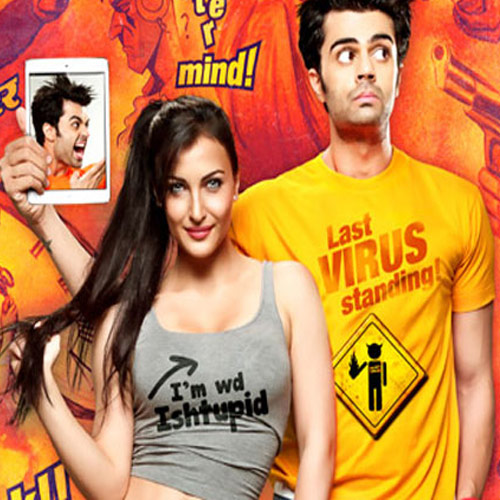 Mickey Virus
Mickey is a carefree ace hacker who's brash but brilliant at his work. All's well until Mickey's life spins out of controls when he meets Kamayani. What does Kamayani's presence in Mickey's life mean? Manish Paul of Tees Maar Khan stars in this comic thriller, directed by Saurabh Verma.
Cast - Manish Paul, Elli Avram, Varun Badola, Manish Choudhary, Puja Gupta
Director - Saurabh Varma
Verdict - It isn't a very good or original story-line and the acting is a far cry from good. I would give this one a miss.
IMDb - No Rating Yet
Rotten Tomatoes - No Reviews Yet
Release Date - October 25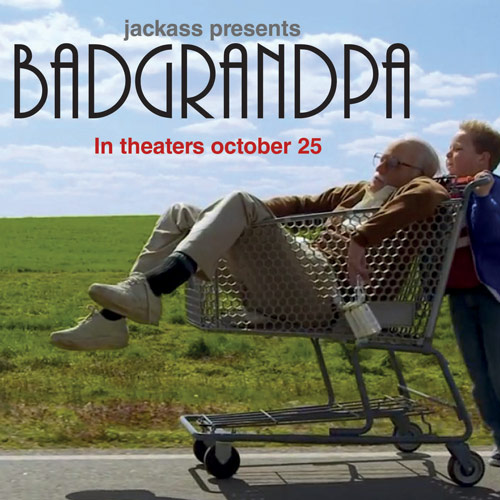 Bad Grandpa
In Jackass Presents: Bad Grandpa: Eighty-six-year-old Irving Zisman is on a journey across America with the most unlikely companion, his eight-year-old grandson Billy. These signature Jackass characters Irving Zisman and Billy will take you along for the most insane hidden camera road trip. Along the way they will meet various people, see different places, and end up in situations that give new meaning to the term 'childrearing'. The duo will encounter male strippers, disgruntled child beauty pageant contestants (and their equally disgruntled mothers), funeral home mourners, biker bar patrons, and a whole lot of unsuspecting citizens. Real people in unreal situations, making for one really messed up comedy.
Cast - Johnny Knoxville, Jackson Nicoll
Director - Jeff Tremaine
Verdict - With the same still as Jackass, except more episodic and connected, the movie is funny but only for those who like this kind of humour.
IMDb - No Rating Yet
Rotten Tomatoes - No Reviews Yet
Release Date - October 25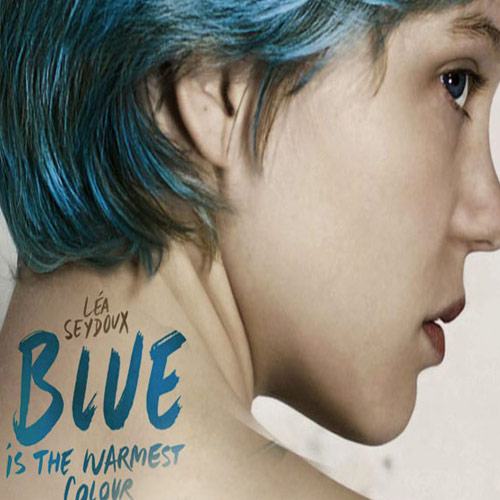 Blue Is The Warmest Colour
The story of a young lesbian couple's beginning, middle and possible end.
Cast - Léa Seydoux, Anne Loiret, Benoît Pilot
Director - Abdellatif Kechiche
Verdict - A superbly directed movie, brilliant story-line and very strong cast performance, definitely makes this movie a must watch. A well done movie that touches upon important topics in this day and age.
IMDb - 7.7/10
Rotten Tomatoes - 93%
Release Date - October 25