A look at the releases this week and why you should go check them out.
Neighbours
A young couple with a newborn daughter are excited to embark on their new journey when their new neighbours turn out to be a group of testosterone fuelled fraternity boys led by Zack Efron. they battle it out for control of the street as the pranks move from light hearted jabs to elaborate schemes involving the police.
Cast: Seth Rogen, Zack Efron, Rose Byrne, Nicholas Stoller
Director: Nicholas Stoller
Verdict : First off it seems Zack Efron can play a magnificent fraternity boy. The story revolves around a couple with a newborn who are at war with their neighbours who are a group of testosterone fuelled frat-boys. As the pranks escalate hilarity will hopefully ensue if Rogen can find the same zing that worked for 'This Is The End'. However it might just turn into another seemingly unconnected series of 'funny' situations no real person will ever themseves in.
IMDb: 7.6
Rotten Tomatoes: 89%
Release Date : May 9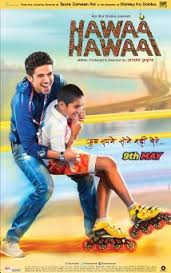 Hawaa Hawaai
A young child from the streets aspires to be a champion skater despite his meagre background. His training is taken up by a national champion who is willing to work with him despite opposition from everyone else.
Cast: Partho Gupte, Saqib Saleem, Pragya Yadav, Makarand Deshpande
Director: Amol Gupte
Verdict: The trailer promises a very Amol Gupte film as directed by Amol Gupte. The movie follows the story of a slum child who aspires to be a skater and the coach who trains him. The film looks engaging enough and with 'Stanley ka Dabba' and 'Taare Zameen Par' being under his belt. Even the child stars look like they are about to deliver performances to please both stodgy critics and teary audiences.
IMDb: No rating yet
Rotten Tomatoes: No review yet
Release Date: May 9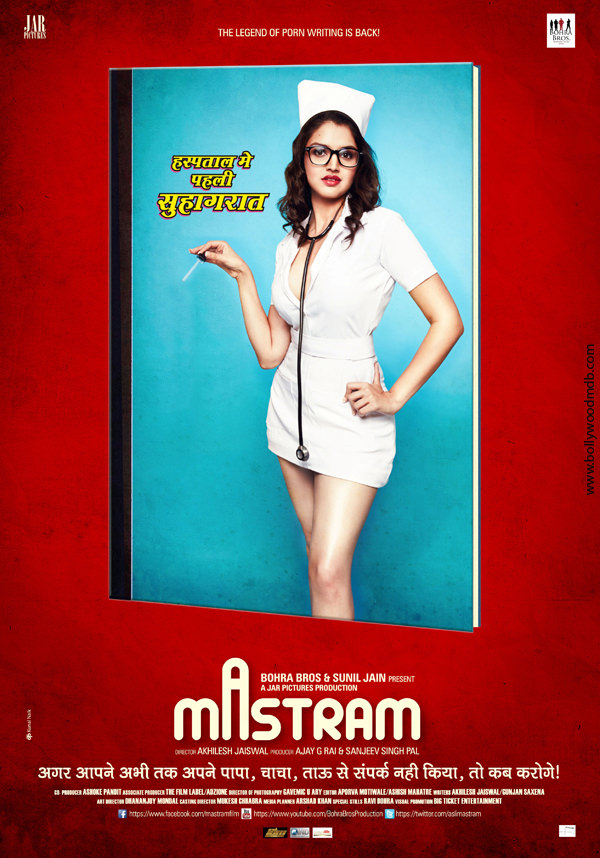 Mastram
The movie follows a pornographic writer who reluctantly has to change the tone of his books in order to get published. The masala that he is constantly told to include in his books finally makes its way in and his books are sold across the nation. The movie feels like its challenging norm and hypocrisy about sex strongly prevalent in Indian society.
Cast: Rahul Bagga, Tara-Alisha Berry, Vinod Nahardih, Istiyak Khan
Director: Akhilesh Jaiswal
Verdict: Incase you thought the earlier 'Hawaa Hawaai' seems like family centered fun, this one looks like a bit too much fun and definitely not family centric. Jaiswall, whose earlier gem 'Gangs of Wasseypur' was both both entertaining and thought provoking might just have struck gold again.
IMDb: No rating yet
Rotten Tomatoes: No review yet
Release Date : May 9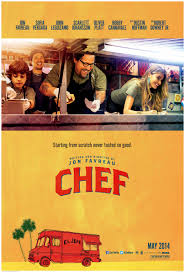 Chef
A chef is fired from his job at a restaurant as he insults a populr critic on twitter. Eventually he comes into hard times and is forced to work in a food truck in order to make ends meet but along the way discovers the importance of cooking what he wants and how is food touches the lives of the people lucky enough to eat it.
Cast: Jon Favreau, Sofia Vergara, Scarlett Johannson, Robert Downey Jr.
Director: Jon Favreau
Verdict : The film being part of the official Tribeca selection seems to be a good sign. Plus the trailer looks like out and out food porn mingled with an exciting performance by Favreau. Robert Downey Jr. however seems like an addition to the cast that might have barely more than a cameo. Either way the film looks heartwarming and appetizing.
IMDb: 7.7
Rotten Tomatoes: 90%
Release Date: May 9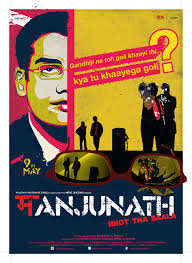 Manjunath
The story centres around Shanmugan Manjunath, am officer for the Indian Oil Corporation who was involved with shutting down a corrupt petrol pump. He was finally killed for his involvement and the movie looks at both his life and the events that followed his death.
Cast: Divya Dutta, Seema Biswas, Asif Basra
Director: Sandeep Varma
Verdict: The movie will hopefully live up to an exciting and fast paced trailer. With a little luck, it should do well so long as it sticks to the facts and doesn't try to over glamorize a real life struggle of one man.
IMDb: No rating yet
Rotten Tomatoes: No review yet
Release Date: May 9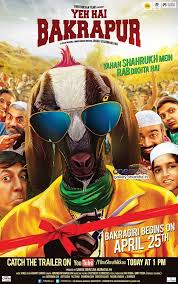 Yeh Hain Bakrapur
The fictional village of Bakrapur is depicted as an Indian village ruled by the worship of a singular celebrity 'Shahrukh'. Not the actor though, a goat. The story follows his fall from grace and subsequent escape from the village along with the few people who still love him.
Cast: Anshuman Jha, Asif Basra, Suruchi Aulakh, Faiz Khan, Yoshika Verma
Director: Janaki Vishwanathan
Verdict: The film is a satire on the countless norm in an Indian rural village and the phenomenon of celebrity worship. The village worships their deity, Shahrukh, not the actor, but a goat, and . The venture looks intelligent and entertaining and was earlier shown at Mumbai Academy of the Moving Image in 2013.
IMDb: No rating yet
Rotten Tomatoes: No review yet
Release Date: May 9