Krrish 3
After defeating the villainous Dr. Siddhant Arya and bringing his father Rohit back from the dead, Krrish continued fighting against evil and saving innocent lives. Now Krishna is living a happily married life with Priya while Rohit is using his scientific brilliance to benefit society.
Unknown to them, a dark force is growing in another part of the world. Kaal - an evil genius is selfishly misusing his powers to spread fear, death and destruction. And he is being assisted by an army of very dangerous beings which he has created himself. Not long after Kaal`s plans are put into action, both Rohit and Krrish find themselves faced with a crisis of epic proportions which only they can resolve together.
But when they finally cross paths with Kaal and his army, neither of them is prepared for what lies ahead. Kaal not only brings the world to the brink of disaster, he also puts the strength and love of Krishna and his family to the test. And Krrish has to somehow find the power within to face an unbeatable foe. The greatest battle between good and evil begins.
Cast - Hrithik Roshan, Priyanka Chopra, Vivek Oberoi, Arif Zakaria, Kangna Ranaut, Shaurya Chauhan, Rakhi Sawant
Director - Rakesh Roshan
Verdict - here's a lot of hype about the third instalment in the Krrish series, and it may just live upto it. A good film to watch during the Diwali vacations, I suggest you give this one a try.
IMDb - No Rating Yet
Rotten Tomatoes - No Reviews Yet
Release Date - November 1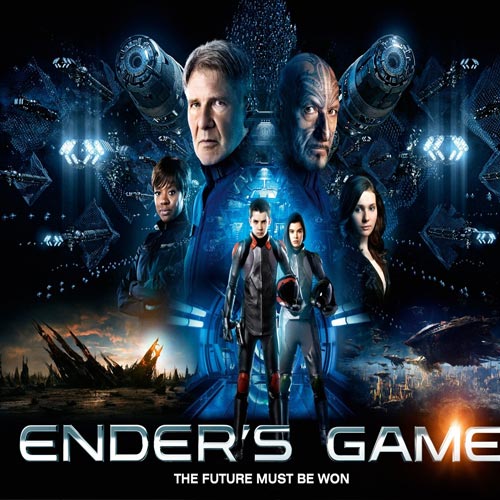 Ender's Game
Ender's Game is the story of a gifted child sent to an advanced military school in space to prepare for a future invasion. Ender Wiggin (Asa Butterfield), a shy but strategically brilliant boy, is pulled out of his Earth school to join International Fleet and attend the legendary Battle School in Space.The film is based on the novel of the same name by Orson Scott Card.
Cast - Asa Butterfield, Harrison Ford, Abigail Breslin, Ben Kingsley, Hailee Steinfeld, Moises Arias, Aramis Knight
Director - Gavin Hood
Verdict - More a children's story than a space action film. The film doesn't do so bad, but the story line isn't all that great. But for those interested in interstellar battles, I would say go for it.
IMDb - 6.9/10
Rotten Tomatoes - 71%
Release Date - November 1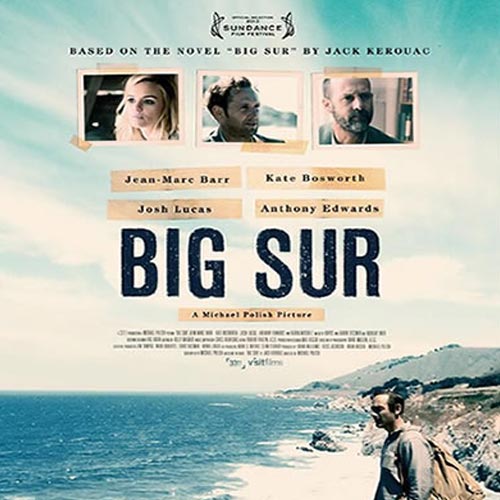 Big Sur
Jack Kerouac, coming off the recent success of On the Road, is unable to cope with a suddenly demanding public and his rise in popularity, and begins battling with advanced alcoholism as a result. He seeks respite first in solitude in the Big Sur cabin, then in a relationship with Billie, the mistress of his longtime friend Neal Cassady. Kerouac finds respite in the Big Sur wilderness, but is driven by loneliness to return to the city, and resumes drinking heavily.
Across Kerouac's subsequent trips to Big Sur and interleaved lifestyle in San Francisco, he drunkenly embarrasses Cassady by introducing Billie to Cassady's wife Carolyn, cannot emotionally provide for the increasingly demanding Billie, and finds himself increasingly unable to integrate into suburban life. Kerouac`s inner turmoil culminates in his nervous breakdown during his third journey to Big Sur.
Cast - Jean-Marc Barr, Josh Lucas, Anthony Edwards, Kate Bosworth, Radha Mitchell, Henry Thomas
Director - Michael Polish
Verdict - The film while not that bad, doesn't really connect with the audience. The story isn't told in a a way that the audience would gauge its full potential. In fact, I would suggest you go out and give it a chance, it's one of those movies where no one can tell you whether it's good - You either like it or you don't.
IMDb - 3.9/10
Rotten Tomatoes - No Reviews Yet
Release Date - November 1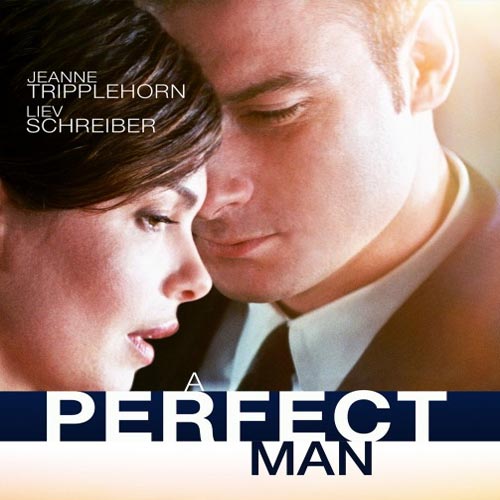 A Perfect Man
The film is a tale of a philandering husband who falls in love with his wife once again. But he is unaware that woman he is fallen in love with is his wife as the talks happen over the phone and his wife changed her identity.
Cast - Jeanne Tripplehorn , Joelle Carter , Huub Stapel , Liev Schreiber, Renee Soutendijk , Kevin Rooney
Director - Kees Van Oostrum
Verdict - An intruiguing story line, but doesn't quite hit the mark. The cast is good and Liev Schreiber does a good job as a ladies man who falls in love. Maybe a one time watch.
IMDb - No Rating Yet
Rotten Tomatoes - No Reviews Yet
Release Date - November 1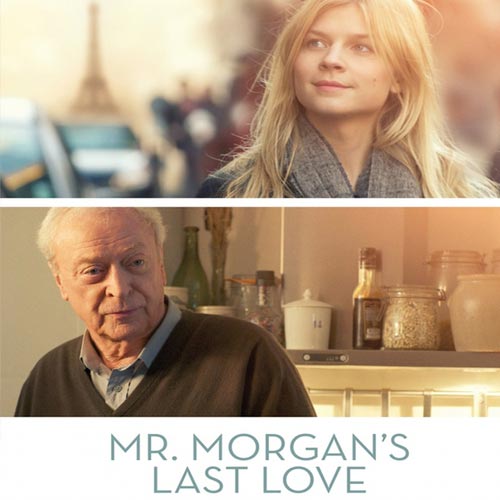 Last Love
The film is a story of two lost souls who find hope and love when they cross each other`s path. A widowed professor and a dance instructor find a bond which only true friends and family share.
Cast - Michael Caine, Justin Kirk, Gillian Anderson, Clemence Poesy, Jane Alexander, Anne Alvaro
Director - Sandra Nettelbeck
Verdict - Although the film has an impressive cast, and a unique way of telling the story, I think this is a one time watch. Not much depth in the plot and poorly directed at that.
IMDb - 6.8/10
Rotten Tomatoes - No Reviews Yet
Release Date - November 1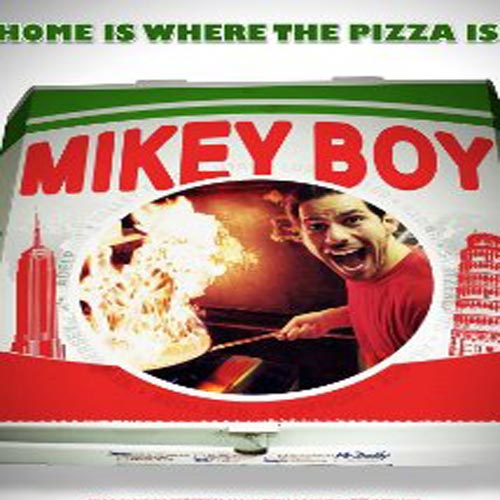 Mikeyboy
MikeyBoy is an Albanian American pizza boy from Queens whose life is turned upside down when he learns he must travel to Albania for an arranged marriage. MikeyBoy sets out on a quest around the world with his best friend Robin to win his American girlfriend back and avoid going to Albania to get married.
Cast - Mike Dusi , Kristen Mallette , Kresh Novakovic , Chris Wylde , Robin Charters , Ed Gale
Director - Chris Berkenkamp
Verdict - The moies name itself sounds ridiculous. Not to mention the plot seems very similar to Eurotrip. Definitely give this a miss.
IMDb - No Rating Yet
Rotten Tomatoes - No Reviews Yet
Release Date - November 1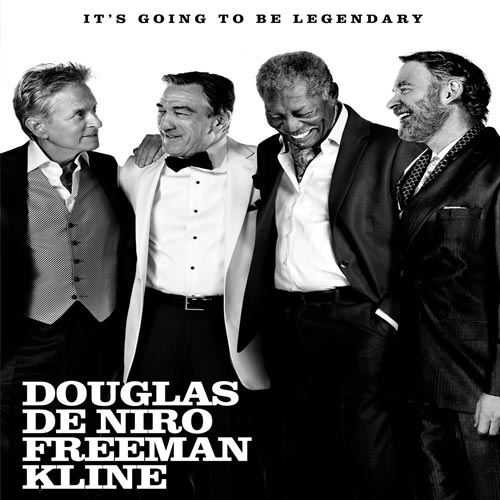 Last Vegas
Directed by Jon Turteltaub, Last Vegas follows the lives of Billy (Michael Douglas), Paddy (Robert De Niro), Archie (Morgan Freeman) and Sam (Kevin Kline), who have been best friends since childhood. So when Billy, the group's sworn bachelor, finally proposes to his thirty-something girlfriend, the four head to Las Vegas with a plan to stop acting their age and relive their glory days. However, upon arriving, the four quickly realise that the decades have transformed Sin City and tested their friendship in ways they never imagined. Sin City has had its own coming-of-age but it's these guys who are taking over Vegas, and how! What follows is a comedy packed with laughs, wit and a heart-rending perspective on friendship.
Cast - Morgan Freeman, Robert De Niro, Michael Douglas, Kevin Kline, Mary Steenburgen, Weronika Rosati, Jerry Ferrara, Romany Malco, Roger Bart, Dan Hewitt Owens, April Billingsley
Director - Jon Turteltaub
Verdict - An entertaining movie that brings together four Hollywood legends. It's a light comedy that doesn't leave you with much aesthetic pleasure, but a definite watch non the less.
IMDb - No Rating Yet
Rotten Tomatoes - No Review Yet
Release Date - Novemeber 1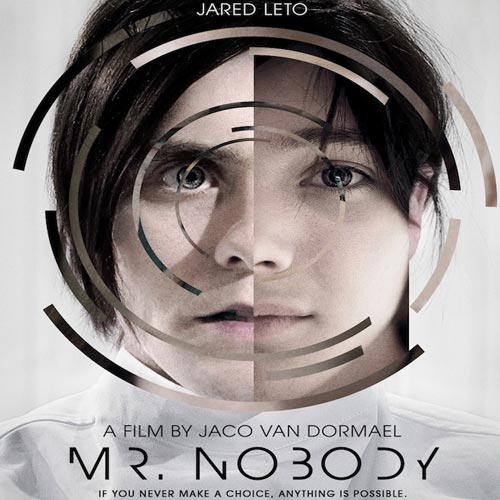 Mr. Nobody
Mr. Nobody is a 2009 science fiction drama film. It was written and directed by Jaco Van Dormael, produced by Philippe Godeau, and starred Jared Leto, Sarah Polley, Diane Kruger, Linh Dan Pham, Rhys Ifans, Natasha Little, Toby Regbo and Juno Temple. The film tells the life story of Nemo Nobody, a 118 year-old man who is the last mortal on Earth after the human race has achieved quasi-immortality. Nemo, memory fading, refers to his three main loves and to his parent`s divorce and subsequent hardships endured at three main moments in his life; him at age nine, fifteen and thirty-four. Nemo tells the story including alternate life paths, often changing course with the flick of a decision at each of those ages.
Cast - Jared Leto, Sarah Polley, Natasha Little, Diane Kruger, Linh-Dan Pham, Rhys Ifans
Director - Jaco Van Dormael
Verdict - The film has an interesting concept, and is well exicuted. Jared Leto delivers a compelling performance as the lead character and the film does give him enough time to evolve as a character. I would give this one a watch.
IMDb - 7.8/10
Rotten Tomatoes - 64%
Release Date - November 1