Inside Llewyn Davis
Inside Llewyn Davis follows a week in the life of a young folk singer as he navigates the Greenwich village folk scene of 1961.
Llewyn Davis (Oscar Isaac) is at a crossroads. Guitar in tow huddled against the unforgiving New York winter he is struggling to make it as a musician against seemingly insurmountable obstacles-some of them of his own making. Living at the mercy of both friends and strangers scaring up what work he can find Llewyn's misadventures take him from the basket houses of the village to an empty Chicago club-on an odyssey to audition for a music mogul-and back again.
Brimming with music performed by Isaac, Justin Timberlake and Carey Mulligan (as Llewyn's married village friends) as well as Marcus Mumford and punch brothers inside Llewyn Davis in the tradition of o brother where art thou?-is infused with the transport sound of another time and place. An epic on an intimate scale it represents the Coen brothers' fourth collaboration with multiple Grammy and academy award winning music producer T Bone Burnett. Marcus Mumford is associate music producer.
Cast - Oscar Isaac, Carey Mulligan, John Goodman, Justin Timberlake, F Murray Abraham , Garrett Hedlund
Director - Ethan Coen, Joel Coen
Verdict - A brilliant journey of self-discovery, the film captures the struggles of a young musician and allows the audience to relate to it well. Musical performances are excellent and the tone of the movie resonates throughout, as it always does with the Coen brothers.
IMDb - 7.7/10
Rotten Tomatoes - 93%
Release Date - January 10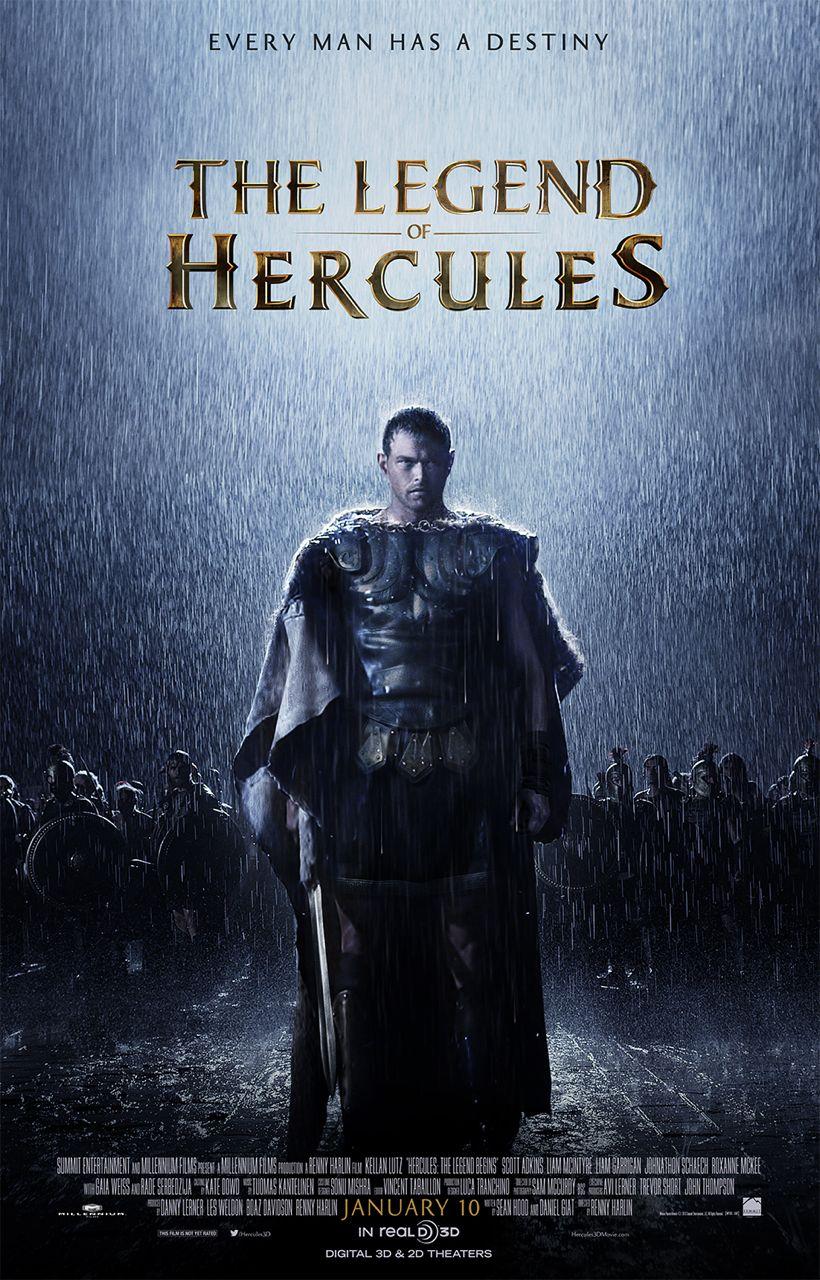 The Legend Of Hercules
In Ancient Greece 1200 B.C., a queen succumbs to the lust of Zeus to bear a son promised to overthrow the tyrannical rule of the king and restore peace to a land in hardship. But this prince, Hercules, knows nothing of his real identity or his destiny. He desires only one thing: the love of Hebe, Princess of Crete, who has been promised to his own brother.
When Hercules learns of his greater purpose, he must choose: to flee with his true love or to fulfil his destiny and become the true hero of his time. The story behind one of the greatest myths is revealed in this action-packed epic - a tale of love, sacrifice and the strength of the human spirit.
Cast - Kellan Lutz, Liam McIntyre , Scott Adkins, Liam Garrigan, Johnathon Schaech, Roxanne McKee
Director - Renny Harlin
Verdict - Although the movie does have an impressive trailer, the plot doesn't really scream original. Hercules is a fan favourite though, son of Zeus and all; the movie might be good. Fans of the demigod should definitely check it out, others may want to give it a look too.
IMDb - No Rating Yet
Rotten Tomatoes - No Reviews Yet
Release Date - January 10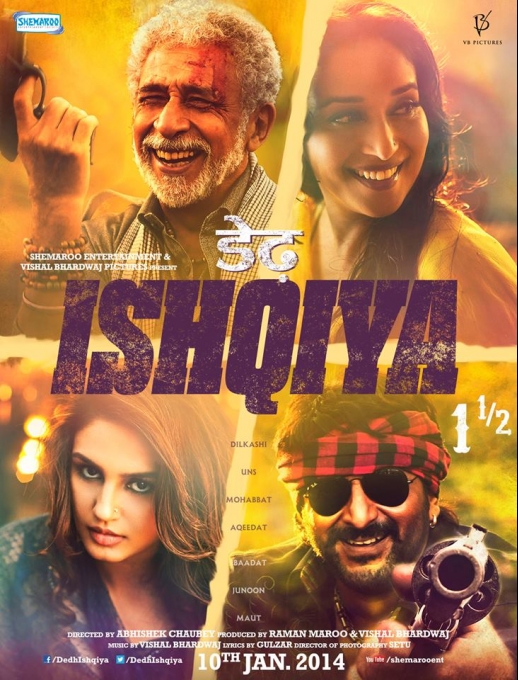 Dedh Ishqiya
Taking on from where they left off in the first film (Ishqiya), Dedh Ishqiya discovers yet another escapade of Khalujan (Naseeruddin Shah) and Babban (Arshad Warsi), a poetic journey underlined with revenge, drama and deception.
Cast - Naseeruddin Shah, Arshad Warsi, Madhuri Dixit, Huma Qureshi
Director - Abhishek Chaubey
Verdict - Touted as the official comeback of Madhuri Dixit, the film does do well to entertain you. The cast is charming and the script well written to some extent. I would give this one a watch.
IMDb - No Rating Yet
Rotten Tomatoes - No Reviews Yet
Release Date - January 10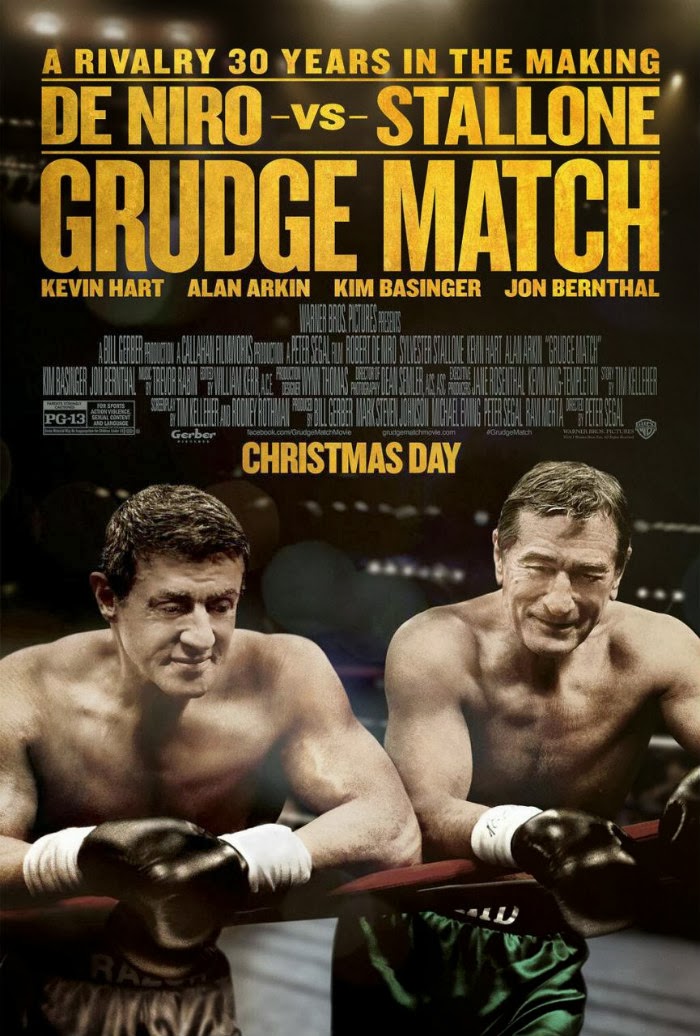 Grudge Match
Robert De Niro and Sylvester Stallone play Billy 'The Kid' McDonnen and Henry 'Razor' Sharp, two local Pittsburgh fighters whose fierce rivalry put them in the national spotlight.
Each had scored a victory against the other during their heyday, but in 1983, on the eve of their decisive third match, Razor suddenly announced his retirement, refusing to explain why but effectively delivering a knock-out punch to both their careers.
Thirty years later, boxing promoter Dante Slate Jr., seeing big dollar signs, makes them an offer they can`t refuse: to re-enter the ring and settle the score once and for all.
Cast - Sylvester Stallone, Robert De Niro, Kim Basinger , Alan Arkin, Kevin Hart, Jon Bernthal, Camden Gray
Director - Peter Segal
Verdict - The film does have two movie greats in it, but proves to be anything but great. There are too many crude jokes, too much of slapstick humour and too much profanity. De Niro and Stallone both deliver solid performances with what they have, but still I would give this one a miss.
IMDb - 7.1/10
Rotten Tomatoes - 24%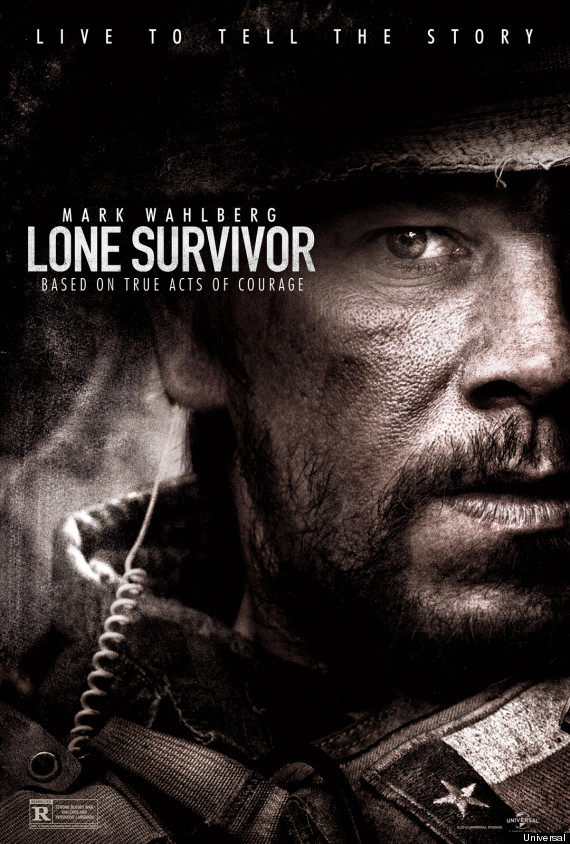 Lone Survivor
The film is based on the New York Times Best Selling novel Lone Survivor: The Eyewitness Account of Operation Redwing and the Lost Heroes of SEAL Team 10 by Marcus Luttrell which accounts for real life events. Lone Survivor revolves around SEAL Team 10's failed mission: Operation Red Wings on June 28, 2005, to capture or kill a notorious Taliban leader during the War in Afghanistan.
Cast - Mark Wahlberg, Taylor Kitsch, Ben Foster, Alexander Ludwig, Jerry Ferrara, Scott Elrod , Yousuf Azami
Director - Peter Berg
Verdict - Mark Walberg has definitely come into his own as a leading man. The movie based on real events is a nail bitter, and Walberg carries the film well with the help of a strong supporting cast. The film portrays a real life story of heroism, self sacrifice and genuine courage. A must watch.
IMDb - 7.6/10
Rotten Tomatoes - 71%
Release Date - January 10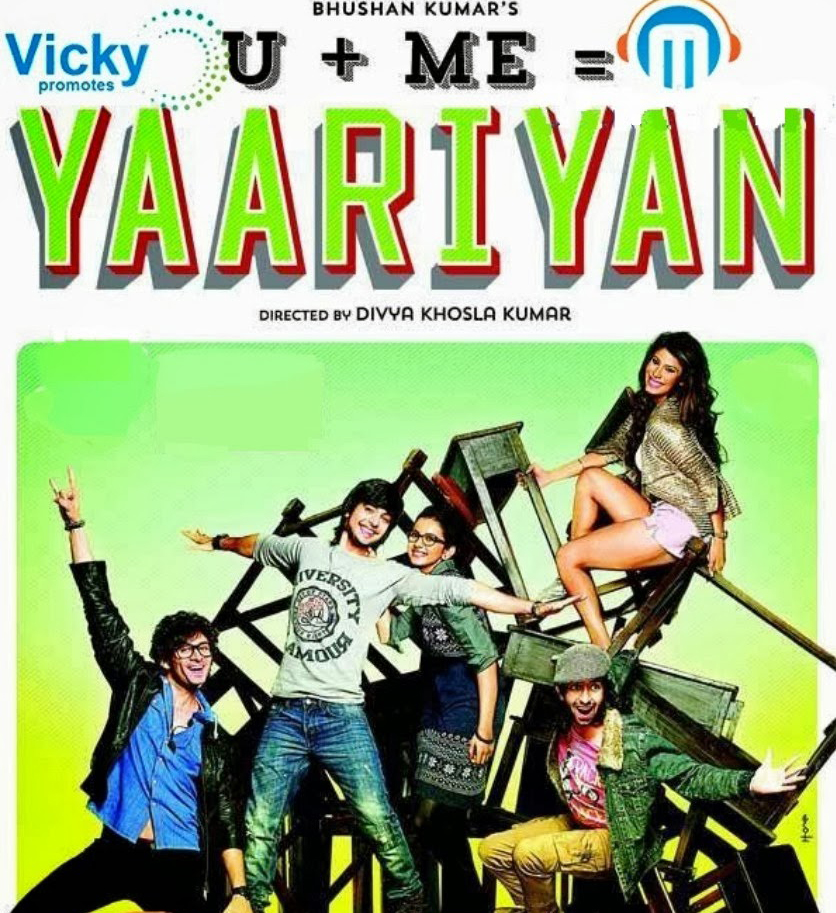 Yaariyan
Yaariyan is a story of a close group of friends who are exploring the best moments of their lives in college, experiencing different relationships and learning new things along the way. The film talks of love, loss, challenges along the way and change that leads to finding who you are.
Cast - Deepti Naval, Gulshan Grover, Himanshu Kohli, Rakul Preet Singh , Aditya Raj Kapoor, Serah Singh, Nicole Faria
Director - Divya Khosla Kumar
Verdict - Another rom-com about life and love, and not a very well done one. I would give this one a miss.
IMDb - No Rating Yet
Rotten Tomatoes - No Reviews Yet
Release Date - January 10