Here are some of the Hollywood and Bollywood movies releasing over the next few days, complete with trailers and some details about the films.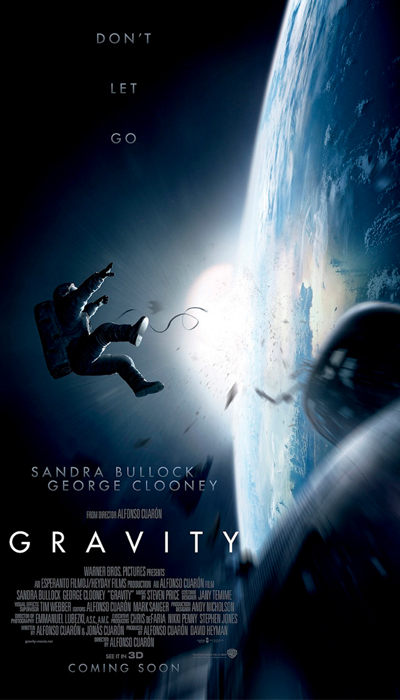 Gravity (3D)
Bullock plays Dr. Ryan Stone, a brilliant engineer on her first shuttle mission, with veteran astronaut Matt Kowalski (Clooney). But on a seemingly routine space walk, disaster strikes. The shuttle is destroyed, leaving Stone and Kowalski completely alone-tethered to nothing but each other and spiralling out into the blackness.
The deafening silence tells them they have lost any link to Earth...and any chance for rescue. As fear turns to panic, every gulp of air eats away at what little oxygen is left.
But the only way home may be to go further out into the terrifying expanse of space
Cast - Sandra Bullock, George Clooney
Director - Alfonso Cuarón
Verdict - Academy Award winners Sandra Bullock and George Clooney deliver brilliant performances in this deep space thriller that is sure to keep you at the edge of your seat. A great film with a good script, I definitely recommend you watch this.
IMDb - 8.8/10
Rotten Tomatoes - 97%
Release Date - October 11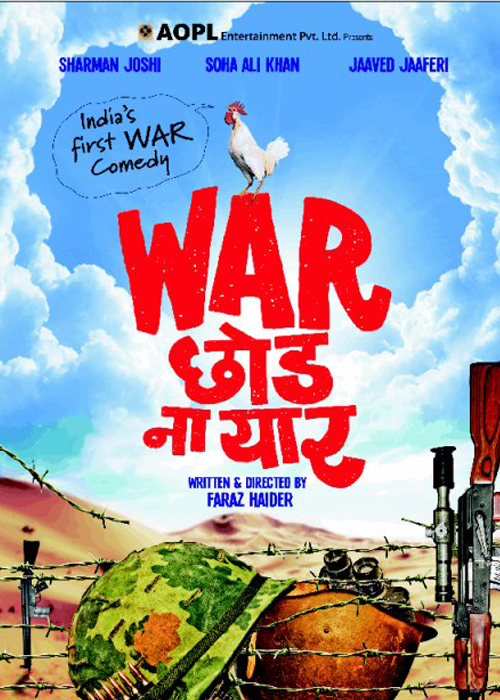 War Chhod Na Yaar
Not only is the movie a satirical take on the conditions of the armed forces of two countries engaged in a war, but it also tries to shed some light on some 'So Called' reasons behind one such unwanted war.
Cast - Sharman Joshi, Javed Jaffery, Sanjay Mishra, Mukul Dev, Manoj Pahwa, Soha Ali Khan, Aslam Keyi
Director - Faraz Haider
Verdict - A fresh look on war, this first ever war-comedy does do a pretty good job of entertaining the audience. The music in particular has received praise, but it's a good watch all around.
IMDb - No Rating Yet
Rotten Tomatoes - No Reviews Yet
Release Date - October 11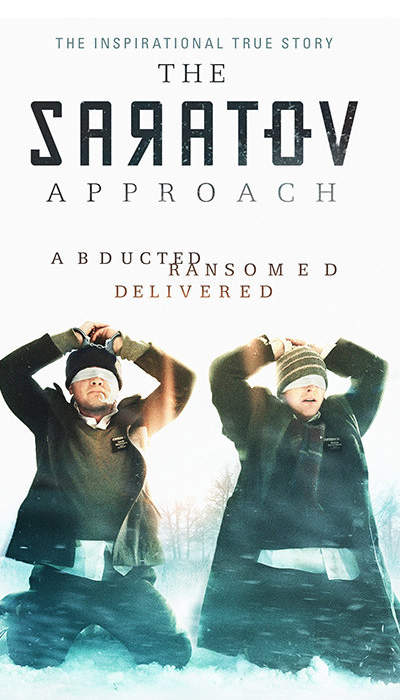 The Saratov Approach
The incredible true story of two missionaries who were abducted, ransomed, and delivered in Saratov, Russia nearly 15 years ago.
Cast - Corbin Allred, Alex Veadov, Maclain Nelson, Nikita Bogolyubov, Bart Johnson
Director - Garrett Batty
Verdict - Based on a true story, this movie really does bring out the best in the human spirit to fight. The movie delivers some incredible scenes with some stellar performances. A good watch on any day.
IMDb - No Rating Yet
Rotten Tomatoes - 77% (Audience Reviews)
Release Date - October 9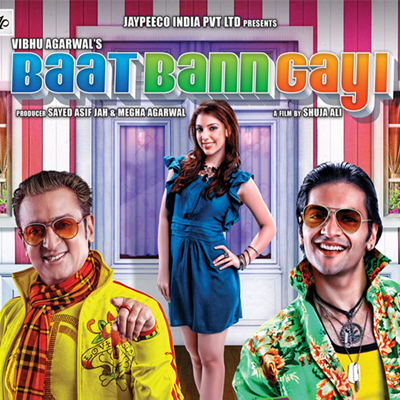 Baat Bann Gayi
Baat Bann Gayi is a romantic comedy based on Shakespeare's Comedy of Errors which makes use of Doppelganger, which creates humorous situations due to mistaken identity. The plot revolves around a novelist who is deeply in love with a beautiful young girl , who is brought up by her brother and his wife and who recently began searching for a suitor for her. The action of the film begins when the novelist's look alike arrives and creates chaos.
Cast - Ali Fazal, Anisa, Amrita Raichand, Razak Khan, Gulshan Grover
Director - Shuja Ali
Verdict - A light hearted comedy film, that delivers loads of laughs throughout. But the humour isn't intelligent or classy; just a one time watch,
IMDb - No Rating Yet
Rotten Tomatoes - No Reviews Yet
Release Date - October 11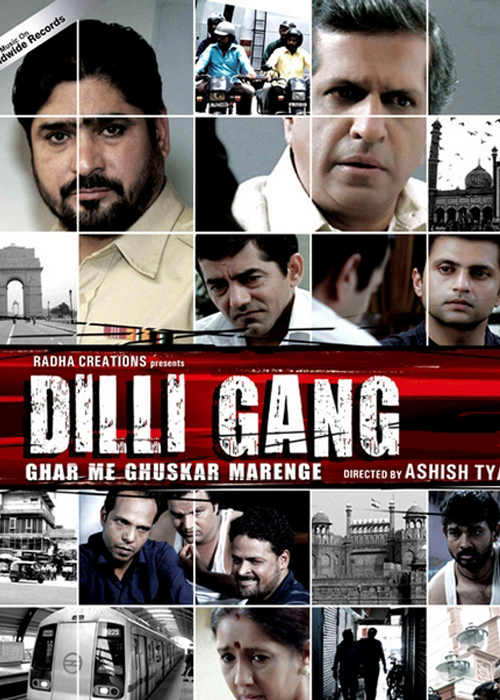 Dilli Gang
The film is based on the true incidents of increasing murders of aged men-women staying alone in the metropolitan cities. The film shows the story of one such couple whose son is abroad. It also shows a gang of thieves who skillfully plan the thefts and murder the elderlies.
Cast - Darshan Jariwala, Neena Kulkarni, Yashpal Sharma, Amir Dalvi, Asrani
Director - Ashish Tyagi
Verdict - The movie does a decent job of entertaining, but doesn't really give you anything new. One time watch at best.
IMDB - No Rating Yet
Rotten Tomatoes - No Reviews Yet
Release Date - October 11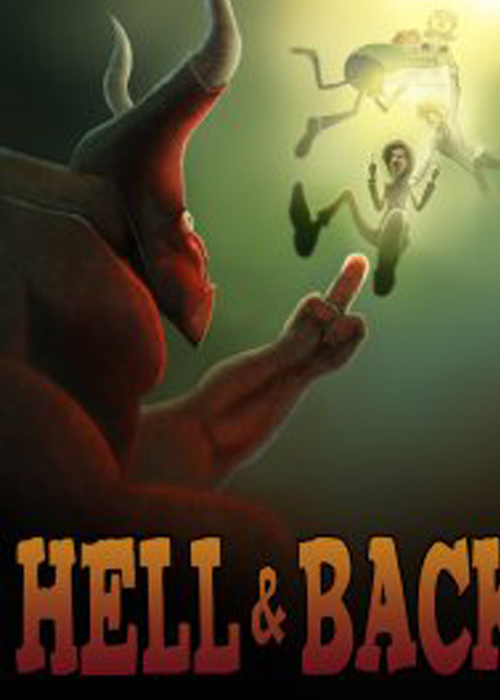 Hell & Back
The animated film tells the story of three friends, One amongst the three has been accidentally sent to hell and now it is upto the other two to rescue him.
Cast - Mila Kunis, Maria Bamford, Susan Sarandon, Michael Pena, Danny McBride, Jennifer Coolidge, T.J. Miller, Bob Odenkirk, Nick Swardson, Rob Riggle
Director - Tom Gianas, Ross Shuman
Verdict - An animated film with an all star cast, the movie delivers some good laughs and the pace of the plot is good. I would recommend you give this one a chance.
IMDB - No Rating Yet
Rotten Tomatoes - No Reviews Yet
Release Date - October 10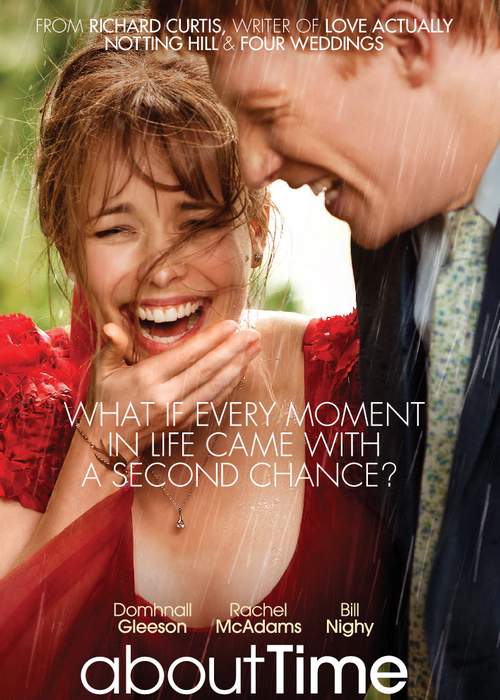 About Time
The movie is the story of a young guy Tim Lake (Domhnall Gleeson) who at the young age of 21, discovers he can time travel. Tim can't change history, but he can alter that what has happened or will happen in his own life. So he decides to make his world a better place...by getting a girlfriend. Sadly though, that turns out not to be as easy as he might have thought. Moving from Cornwall coast to London to train as a lawyer, Tim finally meets the beautiful but insecure Mary (Rachael McAdams). They fall in love, but then an unfortunate time-travel incident means he's never met her at all. So Tim meets Mary for the first time again and again and again with a lot of clever time-travelling, in order to win her heart.
Cast - Domhnall Gleeson, Rachel McAdams, Bill Nighy, Tom Hollander, Margot Robbie
Director - Richard Curtis
Verdict - The film is very different from Richard Cutis' last movie, but does do a better job. The cast is brilliant and the Domhnall Gleeson as the lead is charming and engaging. Even thought the movie is about time travel, it's done in a very different way. The movie as a whole is a fun ride, and definitely worth a watch.
IMdb - 7.6/10
Rotten Tomatoes - 62%
Realease Date - October 11