Here are some of the Hollywood and Bollywood films releasing this week, complete with some trailers and some details about the films.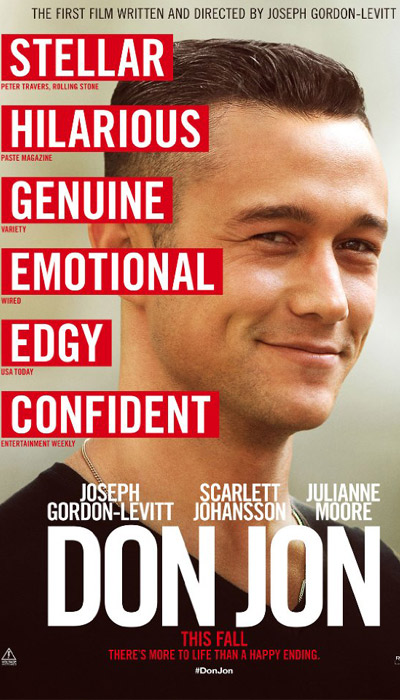 Don Jon
Jon Martello (Joseph Gordon-Levitt) is a strong, handsome, good old fashioned guy. His friends call him Don Jon, because he's a ladies man, who can pull in a different woman every week. But even the finest fling doesn't compare to the bliss he finds alone in front of the computer watching pornography. Barbara Sugarman (Scarlett Johansson) is a bright and beautiful girl who has grown up dreaming of romantic Hollywood movies. She's determined to find her Prince Charming and ride off into the sunset. Wrestling with good old fashioned expectations of the opposite sex, Jon and Barbara struggle against a media culture full of false fantasies to try and find true intimacy in this unexpected comedy written and directed by Joseph Gordon-Levitt.
Cast - Joseph Gordon-Levitt, Scarlett Johansson, Julianne Moore, Tony Danza, Glenne Headly, Brie Larson
Director - Joseph Gordon-Levitt
Verdict - The film has got glowing reviews from all critic screenings. Joseph Gordon-Levitt shows off his directorial skills in this brilliant, funny and delightful movie.
IMDb Rating - 7.5/10
Rotten Tomatoes Rating - 80%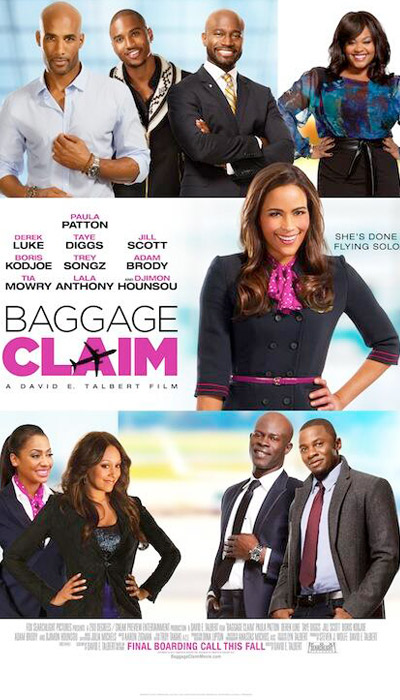 Baggage Claim
The only unmarried lady of the house, Montana aims to woo a potential suitor and embarks on a thirty-day journey. She crosses thirty thousand miles only to find her soul-mate. Will she be successful in her endeavours?
Cast - Paula Patton, Djimon Hounsou, Derek Luke, Taye Diggs, Boris Kodjoe, Jill Scott
Director - David E Talbert
Verdict - Ideally a 'chick flick', the film does have a few laughs in it. Although the film as a whole seems like you've seen it all before, it could be a one time watch.
IMDb - No Rating Yet.
Rotten Tomatoes - No Critic Reviews Yet.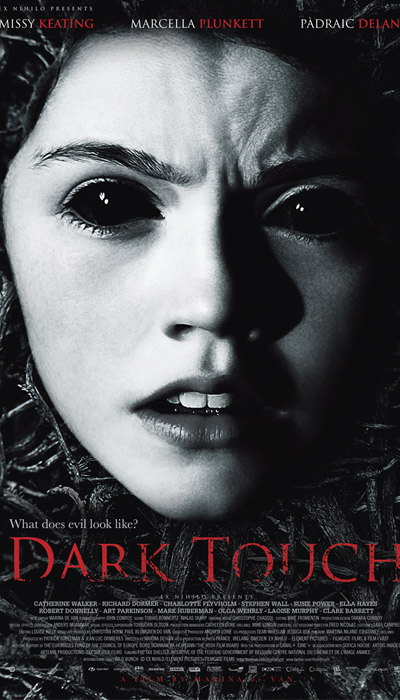 Dark Touch
An old house in the darkest depths of the countryside makes a monstrous transformation at dark, and 11 year old Neve is the only survivor. She losses her parents and a younger brother to the rage of the house but authorities turn deaf ears to her and consider the deaths as a homicide. She is taken in by her friends family and is treated for trauma but it seems the darkness follows her.
Cast - Marcella Plunkett , Marie Missy Keating , Padraic Delaney , Aidan Gillen, Charlotte Flyvhom , Art Parkinson
Director - Marina de Van
Verdict - A film that tries to put a little bit of twist on the haunted house concept. The film might be an enjoyable one for those who are into horror films. But those who have no particular interest in the horror genre can give this one a miss.
IMDb - 6.0/10
Rotten Tomatoes - 60%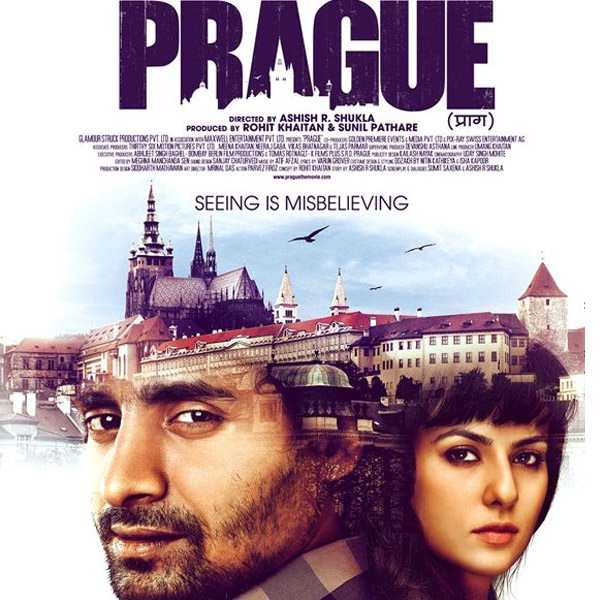 Prague
Prague deals with the inner conflicts of Chandan, a passionate architect who comes to Prague for a project along with his friend Gulshan who he idolises and wants to emulate but is also strangely scared of. In Prague Chandan meets a gypsy girl, Elena. This girl becomes the love of his life, his inspiration and also the pain of his soul because of his past from India refuses to leave him alone. Chandan's experiences have made him mistrust his own shadow and his insecurities have made his life a living hell. His only ally in his darkest times is his friend Arfie but then things are not always what they seem.
Cast - Chandan Roy Sanyal, Elena Kazan , Arfi Lamba, Mayank Kumar, Sonia Bindra
Director - Ashsish R Shukla
Verdict - Prague as a psychological thriller does a good job of taking you through a world of emotions while trying to solve the puzzle. The location plays well with the story line and adds to the mystic and surreal feel the film is trying to give off. The film is a good watch, and will definitely keep you entertained throughout.
IMDb - 7.7/10
Rotten Tomatoes - No Reviews Yet.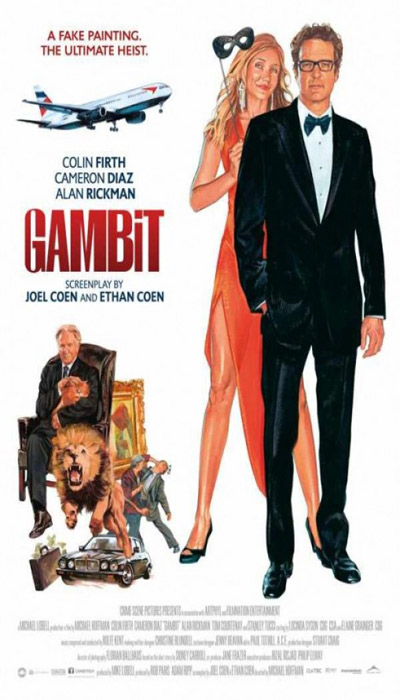 Gambit
British art curator Harry Deane decides to seek revenge on his abusive boss Lord Shabandar by conning him into buying a fake Monet, but his plan requires the help of an unpredictable and eccentric Texas rodeo queen.
Cast - Colin Firth, Cameron Diaz, Alan Rickman, Tom Courtenay, Stanley Tucci, Cloris Leachman
Director - Michael Hoffman
Verdict - Even with an all star cast of brilliant actors, the films premise itself is just not engaging. It actually sounds quite stupid out loud. Maybe good for a couple of laughs, but I wouldn't recommend it.
IMDb - 5.6/10
Rotten Tomatoes - 19%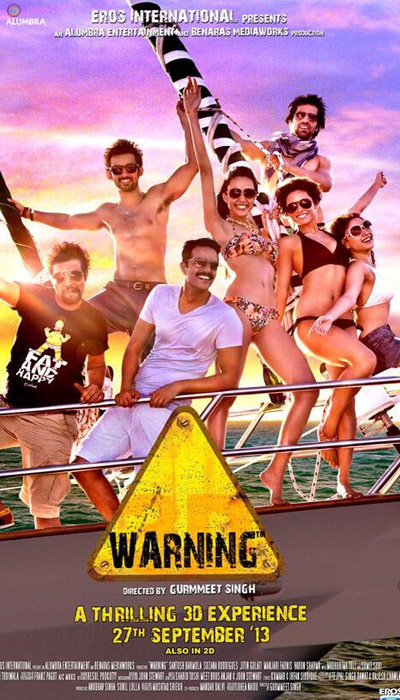 Warning
Anubhav Sinha and first-time director, Gurmeett Singh will take audiences on a journey into the lives of 7 young friends who do not heed a warning and find themselves stranded in shark-infested seas, unable to find themselves back on to their luxury yacht.
Cast - Santosh Barmola, Suzana Rodrigues, Varun Sharma, Manjari Phadnis
Director - Gurmeett Singh
Verdict - A bold new venture as the filming is very different from a normal Hindi movie, but hardly a new premise (Think Jaws). Just one time watch to see how it was done could be your best course of action with this movie.
IMDb - No Ratings Yet
Rotten Tomatoes - No Reviews Yet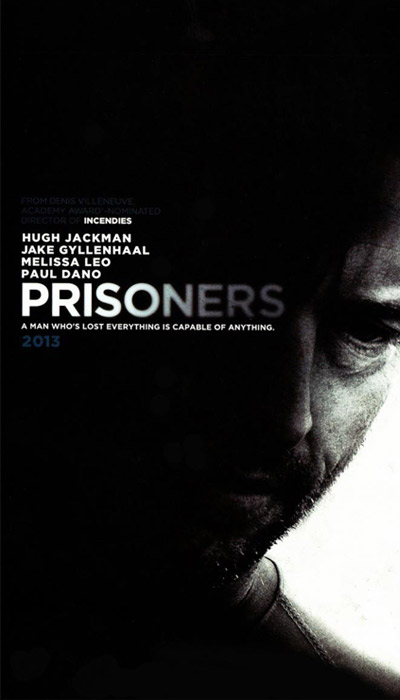 Prisoners
Keller Dover (Jackman) is facing every parent's worst nightmare, His six-year-old daughter, Anna, is missing, together with her young friend, Joy, and as minutes turn to hours, panic sets in. The only lead is a dilapidated RV that had earlier been parked on their street. Heading the investigation, Detective Loki (Gyllenhaal) arrests its driver, Alex Jones (Paul Dano), but a lack of evidence forces the only suspect's release. Knowing his child's life is at stake, the frantic Dover decides he has no choice but to take matters into his own hands. The desperate father will do whatever it takes to find the girls
Cast - Hugh Jackman, Jake Gyllenhaal, Viola Davis, Maria Bello, Terrence Howard, Melissa Leo, Paul Dano
Director - Denis Villeneuve
Verdict - Hugh Jackman leads a stellar cast in a thrill ride from the very start. Even though the films premise seems like it's been done a million times, this film does it in a different way, separating itself from the rest. The film brilliantly shows the conflicts that arise within a desperate man.
IMDb - 8.4/10
Rotten Tomatoes - 79%