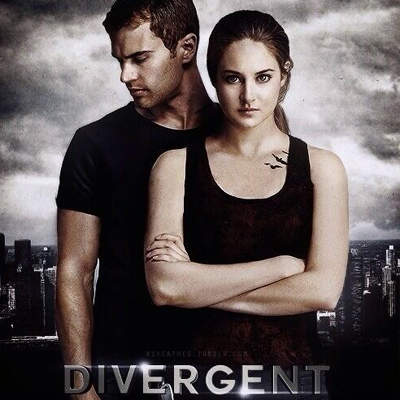 Divergent
'Divergent' follows the trend of young adult films, set in a dystopian future, where after a great war, the human race has gone through many changes. The remains of the population are segregated into five 'factions'. People are divided into these factions based on certain inherent qualities of their personality. That's the back story, the film revolves around Beatrice 'Tris' Prior (Shailene Woodley), who finds out that she is a Divergent - someone who has traits from the different factions and hence cannot be placed in one. Scared and confused by her new found discovery, she enters the warrior-like 'Dauntless' faction, and begins her training. Here is where the action of the film starts.
Cast - Shailene Woodley, Theo James, Kate Winslet, Ansel Elgort, Ray Stevenson, Miles Teller, Ashley Judd, Tony Goldwyn , Amy Newbold , Jai Courtney, Kate Winslet
Director - Neil Burger
Verdict - The film as a whole is in the vein of young adult fiction in which a female protagonist has to save humanity. Now, in today's world, where there are dime a dozen of these films, a film really has to stand out. Hunger Games setting the mark for Young Adult (YA) films with its second installment outdoing the first, the movie seemed like a poor copy. The movie is just entertaining, which isn't necessarily a bad thing. Fans of sci-fi and dystopian films, might like it, but for the general population, this film is quite an average one.
IMDb - 7.6/10
Rotten Tomatoes - 40%
Release Date - April 11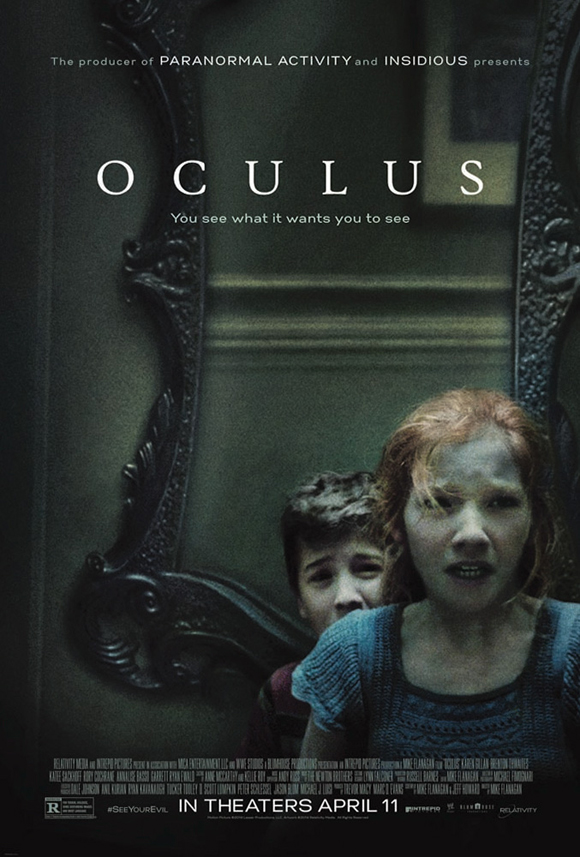 Oculus
Oculus is a horror film that revolves around a woman tries to exonerate her brother, who was convicted of murder, by proving that the crime was committed by a supernatural entity.
Cast - Katee Sackhoff, Karen Gillan, Brenton Thwaites, James Lafferty, Rory Cochrane
Director - Mike Flanagan
Verdict - The horror genre is too played out, so a film to really stand out as a winner has to be brilliant. Sadly, this is not one of those films. The plot is simple enough, but executed horribly. Katee Sackhoff and Rory Cochrane are fine actors but ultimately wasted in the film. I would give this one a miss.
IMDb - 7.6
Rotten Tomatoes - No Reviews Yet
Release Date - April 11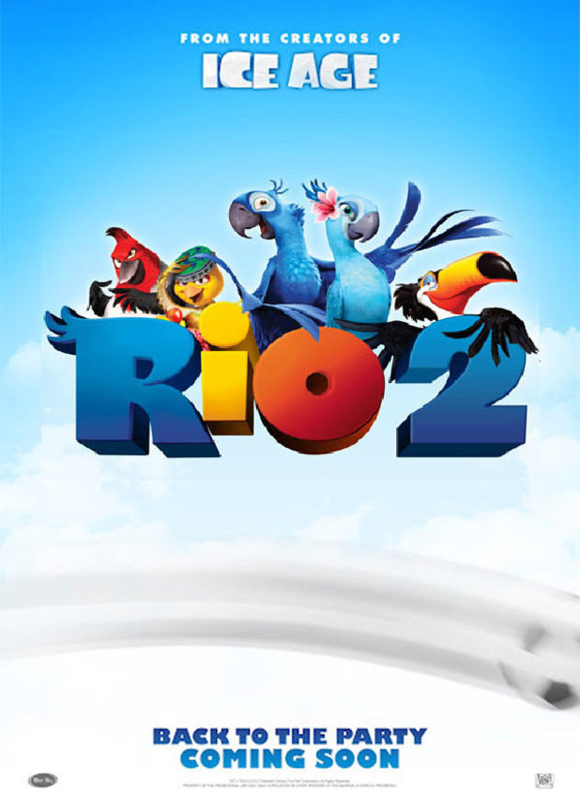 Rio 2
Rio 2 is the continuation of the first film, no focussing on Blu, Jewel and their children. Jewel thinks its apt that they leave Rio and venture into the Amazon so that their children learn to live like real birds. But as the family tries adjusting themselves to the new surroundings Blu worries that the wild might take away Jewel and his children from him.
Cast - Jesse Eisenberg, Anne Hathaway, Jamie Foxx, Leslie Mann, Rodrigo Santoro, Kristin Chenoweth, Jemaine Clement, John Leguizamo, Andy Garcia, Jake T. Austin
Director - Carlos Saldanha
Verdict - Like with the first film, Rio 2 is an entertaining and funny animated adventure. The voice overs are great, and the animation is brilliant. It's a fun ride for both kids and adults, I would give this one a watch.
IMDb - 7.1/10
Rotten Tomatoes - 73%
Release Date - April 11