Dhoom 3
The third instalment in the popular Dhoom series features cops and robbers set up within a love story. Aamir Khan, new comer to the series plays the anti-hero in the film. The film releases in 2-D, 3-D and IMAX 3-D.
Cast - Aamir Khan, Abhishek Bachchan, Uday Chopra, Katrina Kaif, Jackie Shroff
Director - Vijay Krishna Acharya
Verdict - Dhoom 3 is every bit as exciting as the first two films. Aamir Khan does a fantastic job as the main antagonist, while Abhishek Bachchan and Uday Chopra reprise their roles from the previous films. Katrina Kaif holds her own against the men in the film, and delivers a strong performance. A good watch, especially for those who are fans of the series.
IMDb - No Rating Yet
Rotten Tomatoes - No Reviews Yet
Release Date - December 20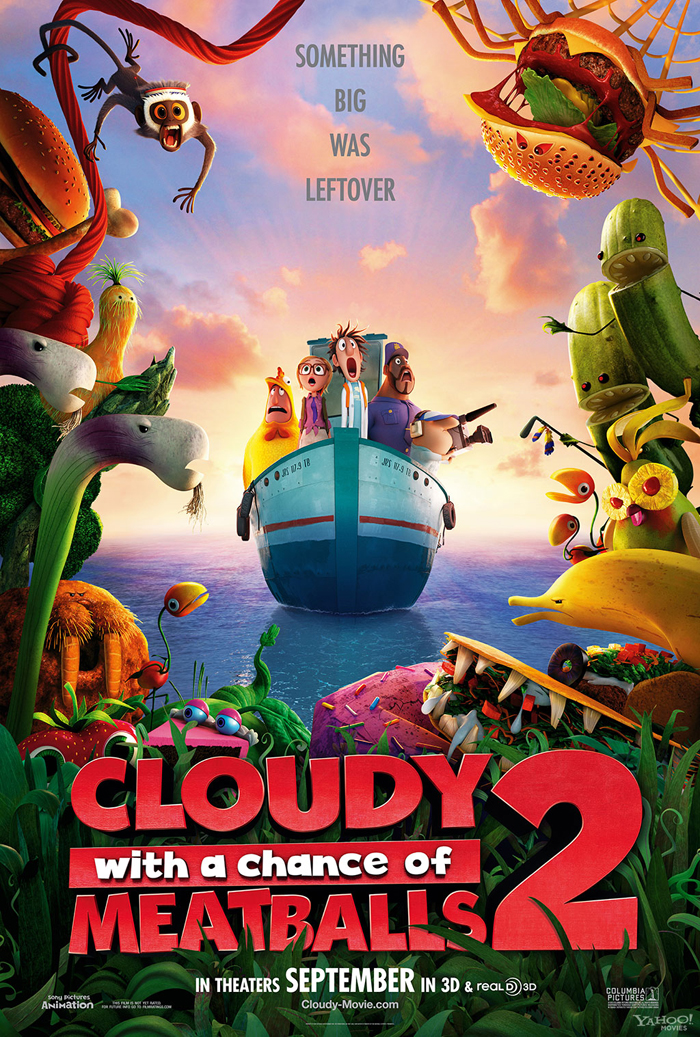 Cloudy With A Chance Of Meatballs 2
Cloudy with a Chance of Meatballs 2 picks off right after the events of the first film. Inventor, Flint Lockwood's genius is finally being recognised as he's invited by his idol, Chester V to join The Live Corp Company where the best and brightest inventors in the world create technologies for the betterment of mankind.
Chester's right-hand-gal and one of his greatest inventions is Barb (a highly evolved orangutan with a human brain who is also devious, manipulative and likes to wear lipstick. It's always been Flint's dream to be recognised as a great inventor but everything changes when he discovers that his most infamous machine (which turns water into food) is still operating and is now creating food-animal hybrids 'foodimals!'
With the fate of humanity in his hands, Chester sends Flint and his friends on a dangerously delicious mission, battling hungry tacodiles, shrimpanzees, apple pie-thons, double bacon cheespiders and other food creatures to save the world again!
Cast - Bill Hader, Anna Faris, James Caan, Will Forte, Kristen Schaal, Terry Crews, Andy Samberg, Neil Patrick Harris, Benjamin Bratt
Director - Cody Cameron
Verdict - While not as good as the first one (sequels rarely are), the movie isn't totally bad. Kids might in fact enjoy the jokes to some extent. However the film isn't brilliantly engaging either. I would give this a one time watch.
IMDb - 6.6/10
Rotten Tomatoes - 71%
Release Date - December 20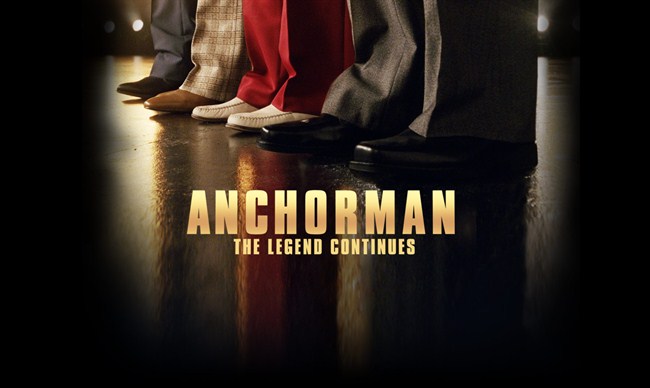 Anchorman 2: The Legend Continues
The Legend Continues, the sequel to 2006's Anchorman - The Legend of Ron Burgundy continues the exploits of the on-set adventures of San Diego's top rated newsman.
Cast - Will Ferrell, Steve Carell, Paul Rudd, Christina Applegate, Kristen Wiig, Harrison Ford
Director - Adam McKay
Verdict - The first movie was a breakout hit for many of the cast members, and even though The Legend Continues isn't as good, it's still a very entertaining film.
A strong cast, and good comedic moments make this one a good watch.
IMDb - 6.6/10
Rotten Tomatoes - 91%
Release Date - December 20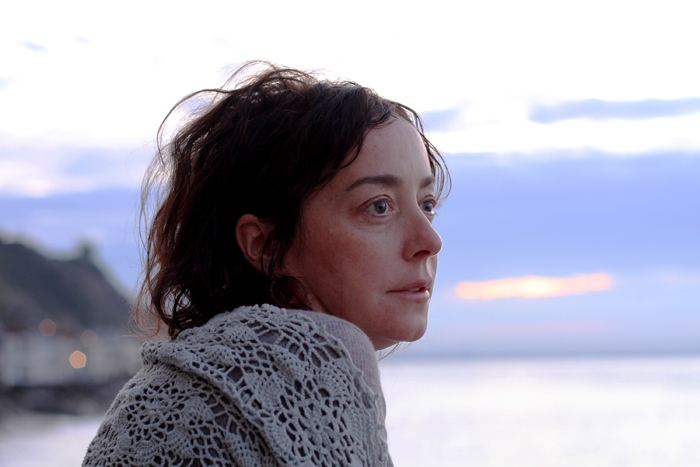 All The Light In The Sky
Marie, a well-respected actress in her mid-40s, wonders what her life and career hold for her next. She enjoys the freedom that life without a husband or children provides, but as her acting work slows down shes not sure what will fill the gap.
She is researching the role of a solar engineer for an upcoming film and pondering the future of the planet when a visit from her 25-year-old niece forces her to reflect on ageing in Hollywood and her relationships with men
Cast - Jane Adams (II) , Kent Osborne , David Siskind, Sophia Takal , Larry Fessenden, Susan Traylor
Director - Joe Swanberg
Verdict - The film is artistically done, asking questions about life, the world and one's self. Directed beautifully by Joe Swanberg with Jane Adams delivering a strong performance, All The Light In The Sky is a good solid film.
IMDb - 6.2/10
Rotten Tomatoes - No Reviews Yet
Release Date - December 20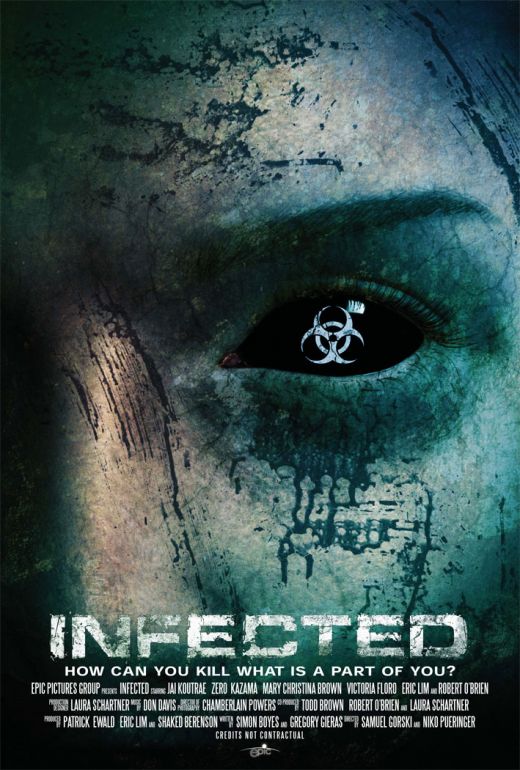 Infected
Humans turn into predators as a blood virus infects a group of hunters. They then attack a father and son duo who have come on a camping trip.
Father-son have to fight for their lives as the game for survival begins.
Cast - Dillaran Martin , Eugenia Kuzmina , Adrian Voo , Bo Linton , Nina Kate, Michael Madsen, Christy Carlson Romano
Director - Filip Maciejewicz
Verdict - The film is a complete waste of time. Even though the concept is decent, the execution is horrible. A definite miss.
IMDb - 2.9/10
Rotten Tomatoes - No Reviews Yet
Release Date - December 20