Here are some of the Hollywood and Bollywood films releasing this week, complete with some trailers and some details about the films.
Captain Phillips
Tom Hanks stars in the true story of Captain Richard Phillips and the 2009 hijacking by Somali pirates of the US-flagged MV Maersk Alabama, the first American cargo ship to be hijacked in two hundred years.
Cast - Tom Hanks, Barkhad Abdi, Barkhad Abdirahman
Director - Paul Greengrass
Verdict - Touted as a big Oscar contender this year, the movie has received overwhelmingly positive reviews from fans and critics alike. Tom Hanks as always delivers a brilliant performance and Paul Greengrass' direction is top notch. A must watch.
IMDb - 8.1/10
Rotten Tomatoes - 94%
Release Date - October 18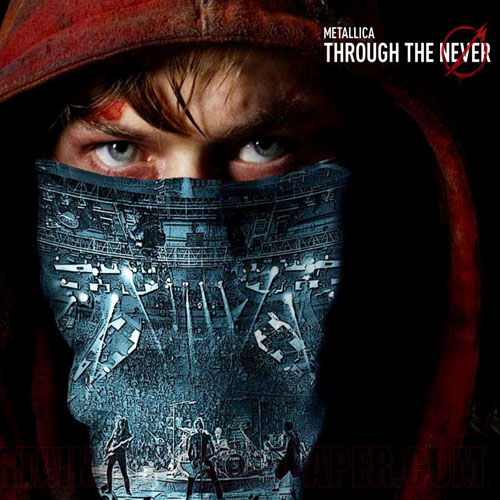 Metallica - Through the Never
Metallica: Through the Never is a 2013 American IMAX thriller concert film featuring the American thrash metal band Metallica. Trip, a young roadie for Metallica, is sent on an urgent mission during the band's show. But what seems like a simple assignment turns into a surreal adventure.
Cast - Dane DeHaan, James Hetfield, Lars Ulrich
Director - Nimrod Antal
Verdict - Most Metallica fans will like this concert-drama movie, relating the plot more than others. The visuals and sound/music are great, but non-fans might not like the plot that much.
IMDb - 7.7/10
Rotten Tomatoes - 78%
Release Date - October 16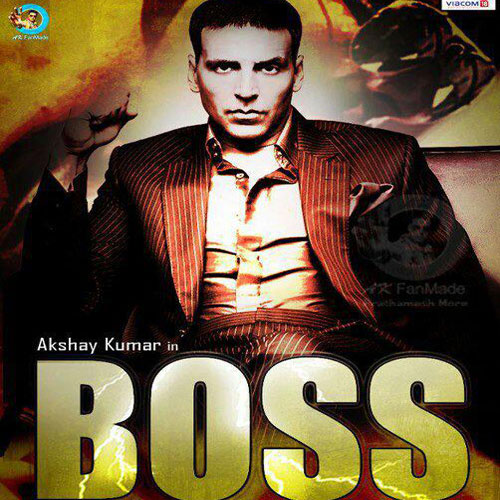 Boss
The film is a remake of a Malaylam action masala flick Pokkiri Raja. The film stars Akshay Kumar as a kind hearted gangster and Ronit Roy as a ruthless police officer who is against Boss. The film also stars actor Mithun Chakraborty Aditi Rao Hydari Shiv Pandit and Danny Denzonpa.
Cast - Akshay Kumar, Aditi Rao Hydari, Shiv Pandit, Mithun Chakraborty, Danny Denzongpa, Johny Lever, Parikshit Sahani, Ronit Roy
Director - Anthony D'Souza
Verdict - Highly anticipated, the movie is a good mix of comedy and drama. Akshay Kumar does well in the title role as a gangster who cares.
IMDb - No Rating Yet
Rotten Tomatoes - No Reviews Yet
Release Date - October 16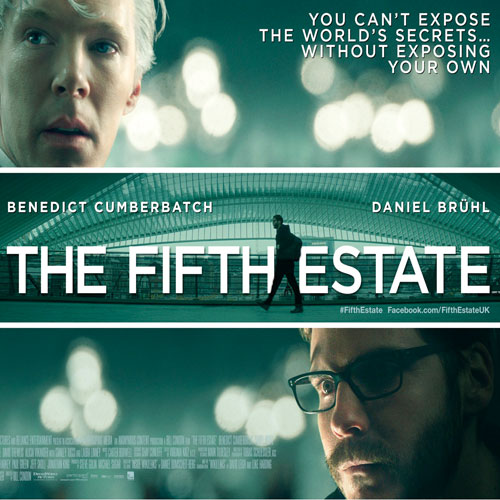 The Fifth Estate
The film revolves around the relationship between Julian Assange, founder of WikiLeaks website and his supporter/colleague Daniel Domscheit-Berg. It shows how the growth of the website lead to the rift between two dear friends. A dramatic thriller based on real events that reveals the quest to expose the deceptions and corruption of power that turned an Internet upstart into the 21st century's most fiercely debated organization.
Cast - Benedict Cumberbatch, Carice van Houten, Stanley Tucci, Laura Linney, Anthony Mackie, Dan Stevens, Alicia Vikander
Director - Bill Condon
Verdict - The pace of the film is one of the worst problems, there is too much dialogue and not enough character development and even less action in the plot. The film could have been much better, although Cumberbatch is brilliant as Assange. I would say this is a one time watch.
IMDb - 5.9/10
Rotten Tomatoes - 45%
Release Date - October 18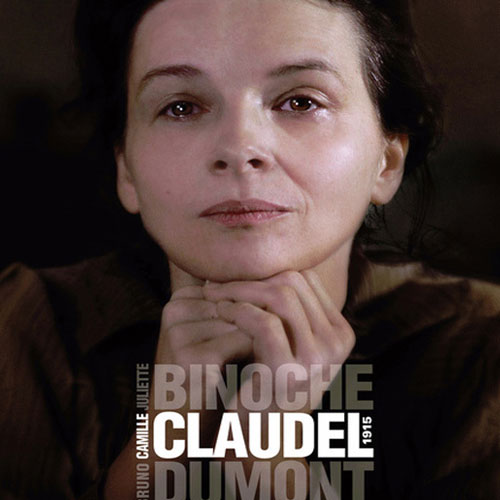 Camille Claudel, 1915
At the end of her career the sculptor Camille Claudel seems to suffer with mental issues. She destroys more than once her own statues and utters repeatedly her former lover Auguste Rodin intended to make her life miserable. Consequently her younger brother Paul sends her to an asylum in the outskirts of Avignon. Camille Claudel tries to convince her doctor she was perfectly sane while she must live among patients who all too obviously aren't. She is desperate to see her brother again, hoping he might eventually support her plea.
Cast - Juliette Binoche, Jean-Luc Vincent, Robert Leroy, Emmanuel Kauffman, Marion Keller, Armelle Leroy-Rollan
Director - Bruno Dumont
Verdict - The movie explores the psyche of a disturbed woman brilliantly. Dumont masterfully portrays the environment to the audience and makes you feel a great deal of sympathy towards the main character. In addition, Juliette Binoche gives a mesmerising performance as the troubled sculptress. Great movie, but some might like it more than others.
IMDb - 6.9/10
Rotten Tomatoes - No Critic Reviews Yet, 100% Audience Reviews
Release Date - October 16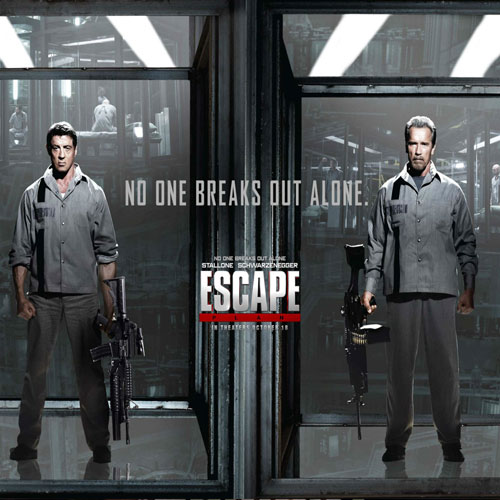 Escape Plan
The film reunites Sylvester Stallone and Arnold Schwarzenegger. The story of the film revolves around a structural-security authority who designs a prison and later gets framed for an unknown reason.
Ray Breslin is the world's foremost authority on structural security. After analysing every high security prison and learning a vast array of survival skills so he can design escape-proof prisons, his skills are put to the test. He's framed and incarcerated in a master prison he designed himself. He needs to escape and find the person who put him behind bars.
Cast - Sylvester Stallone, Arnold Schwarzenegger, Vincent Donofrio, Vinnie Jones, Sam Neill, 50 Cent, Amy Ryan, Caitriona Balfe, Faran Tahir
Director - Mikael Hafstrom
Verdict - The movie is highly entertaining, bringing two action movie legends back together again. Good action, smart plot-line and great performances by both Stallone and Schwarzenegger. Give it a watch.
IMDb - 7.5/10
Rotten Tomatoes - No Reviews Yet
Release Date - October 18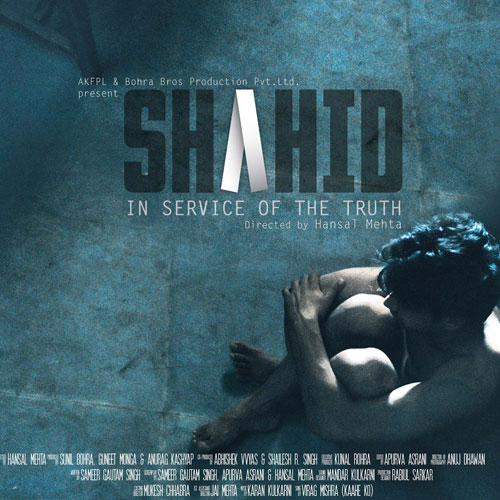 Shahid
Shahid traces the story of a slain human rights activist and lawyer Shahid Azmi. The film is set during the communal violence that was unleashed in the city of Mumbai in 1993. We see a remarkable tale unfold. From attempting to become a terrorist to being wrongly imprisoned under the anti-terrorism law to becoming a lawyer, a champion of human rights (particularly the Muslim minorities in India).
Cast - Raj Kumar Yadav, Tigmanshu Dhulia, Prabhleen Sandhu, Mohammed Zeeshan Ayyub
Director - Hansal Mehta
Verdict - Although based on a true story, the movie is more fiction than truth. The movie isn't bad though. A decently entertaining film, I would give it an afternoon viewing.
IMDb - No Rating Yet
Rotten Tomatoes - No Reviews Yet
Release Date - October 18