Brick Mansions
In a dystopian Detroit, abandoned brick mansions left from better times now house the most dangerous criminals. Unable to control the crime, the police constructed a colossal containment wall around this area to protect the rest of the city.
Cast - Paul Walker, Robert Maillet, RZA, David Belle, Carlo Rota, Kalinka Petrie
Director - Camille Delamarre
Verdict - Being Paul Walker's last film, the film will definitely do well, but the story-line doesn't seem to be that strong. Run of the mill action will satisfy those interested in the genre, others might not want to catch this one.
IMDb - No Rating Yet
Rotten Tomatoes - No Reviews Yet
Release Date - April 25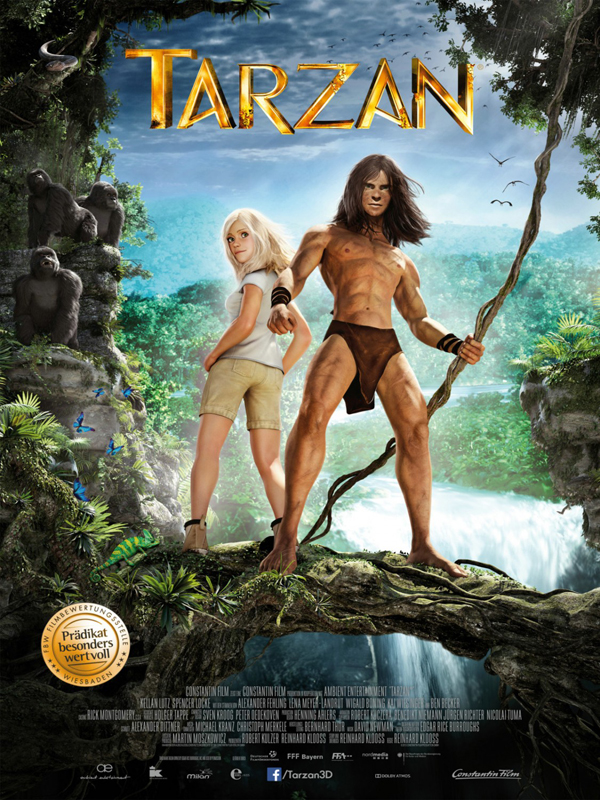 Tarzan 3D
The movie follows Tarzan and Jane Porter who face off against an army sent by CEO of Greystoke Energies, the same man who took over the company after Tarzan's parents died in the plane crash.
Cast - Kellan Lutz, Jamie Ray Newman, Robert Capron, Spencer Locke, Brain Bloom, Mark Deklin, Craig Garner, Rebecca Reaney, Brian Huskey, Trevor St. John, Cris Fries
Director - Reinhard Klooss
Verdict - A classic tale revisited in 3-D, check it out only only if you are a fan of Tarzan or otherwise you will be failed since the plot-line isn't that great.
IMDb - 4.4/10
Rotten Tomatoes - No reviews yet
Release Date - 18th April, 2014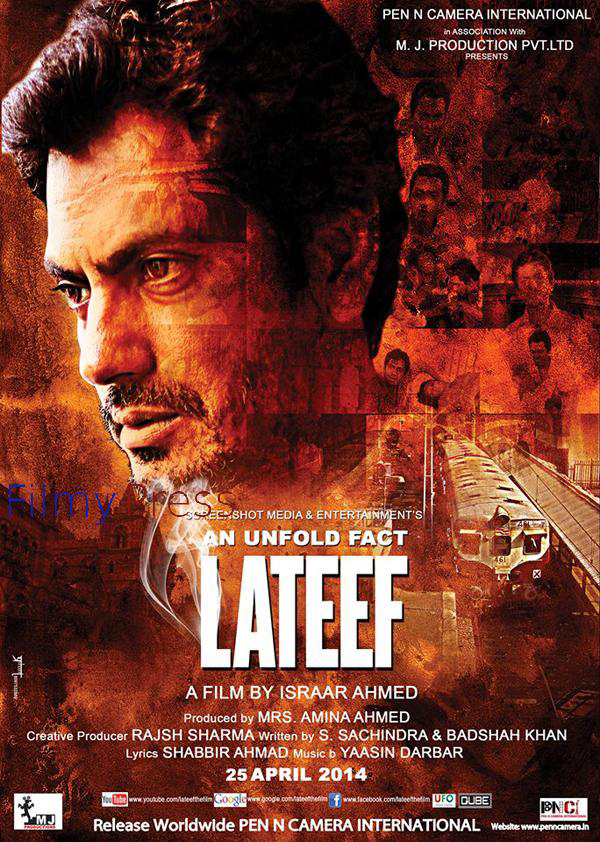 Lateef
In a fight against the addiction that crime has to offer, an honest cop fights a battle against drugs, bureaucracy and the mafia that threaten to take down his city.
Cast - Nawazuddin Siddiqui, Murli Sharma, Mukesh Tiwari
Director - Israr Ahmed
Verdict - Again, another run of the mill story-line. One man fighting against the evils of society. Might have been better if there was some sort of fresh spin to it. I'd give it a one time watch.
IMDb - No Rating Yet
Rotten Tomatoes - No Reviews Yet
Release Date - April 25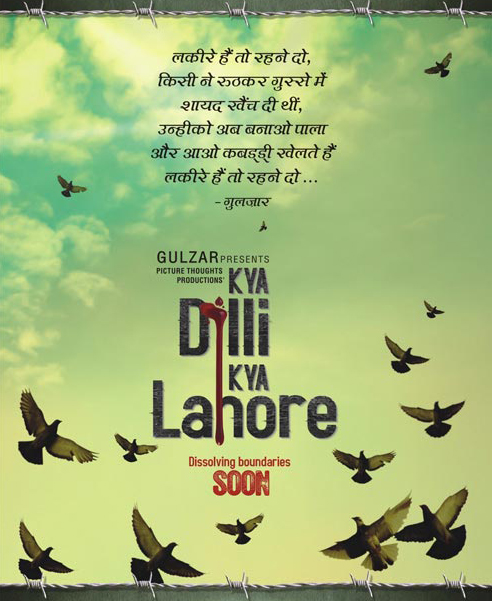 Kya Dilli Kya Lahore
In 1948, a cross-fire erupts at an isolated stretch of Indo-Pak border, leaving only two soldiers alive. One is an Indian soldier of Pakistani origin while the other happens to be a Pakistani soldier of Indian origin. An ironic story of pride and survival begins when - in an attempt to evade danger, they bump into each other. And amidst continuous exchange of bullets, altercations and murkier situations, it evolves into a journey of human connection with an unforeseeable end.
Cast - Vijay Raaz, Manu Rishi, Raj Zutshi, Vishwajeet Pradhan
Director - Vijay Raaz
Verdict - A good story-line with a good core concept. The film does a lot with very little and manages to pull it off over all. A good watch.
IMDb - No Rating Yet
Rotten Tomatoes - No Reviews Yet
Release Date - April 25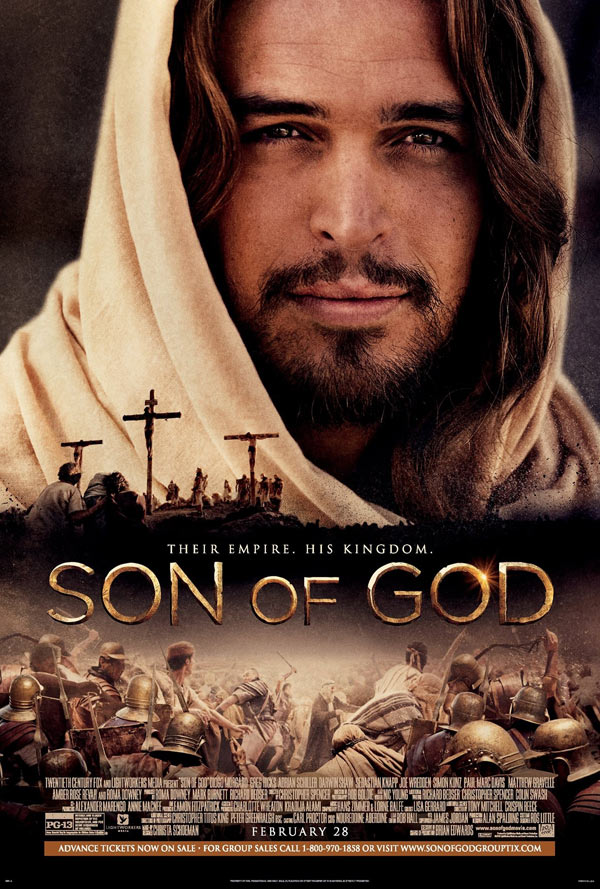 Son of God
Son of God is a 2014 American epic biblical drama film based on Mark Burnett and Roma Downey's ten-hour miniseries The Bible. The film tells the life story of Jesus from his humble birth through his teachings, crucifixion and ultimate resurrection.
Cast - Roma Downey, Diogo Morgado, Louise Delamere, Amber Rose Revah, Andrew Brooke, Darwin Shaw
Director - Christopher Spencer
Verdict - Another perepective on the life and times of Jesus Christ. But isn't that historically accurate and nowhere close to being an entertaining film. I would give this a miss.
IMDb - 5.5/10
Rotten Tomatoes - 22%
Release Date - April 25
(Additional Inputs from Mahak Rajgarhia)