2 States
2 States is a romantic comedy based on Chetan Bhagat's novel under the same name. It is the romantic journey of a culturally opposite couple who face hardships in converting their love story to a love marriage by trying to get their parents to agree to the wedding.
Cast: Arjun Kapoor, Alia Bhatt, Ronit Roy, Amrita Singh, Shiv Kumar Subramaniam, Revathy, Sharang Natatrajan, Ankit Chitral
Director: Abhishek Varman
Verdict: A movie that reflects the mindset of the young Indian in love to an extent, this movie is an entertainer. Situations are the same to which the audience can relate to and hence is worth a watch.
IMDb: No rating yet
Rotten Tomatoes: No reviews yet
Release Date: 18th April, 2014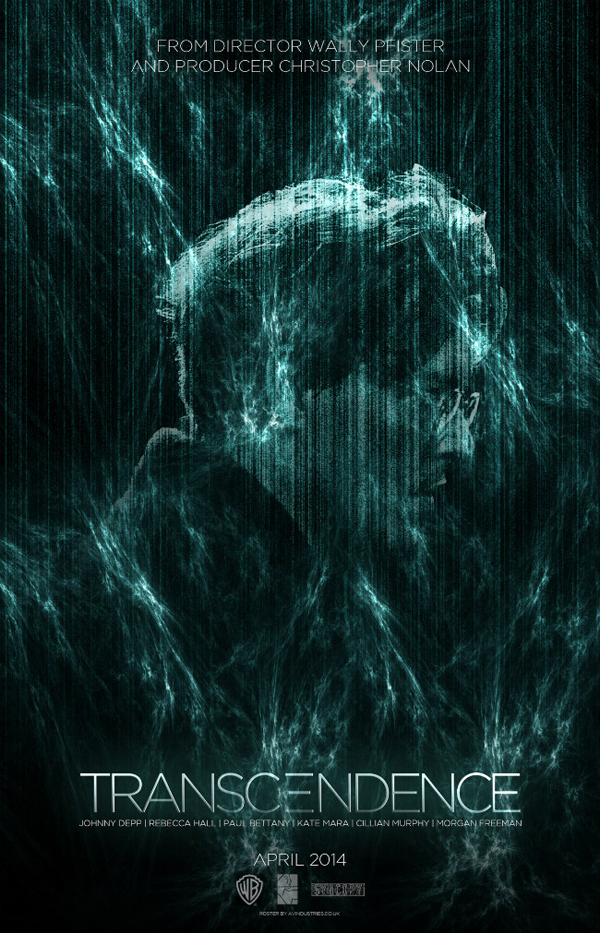 Transcendence
Dr. Will Caster is the foremost researcher in the field of Artificial Intelligence trying to create a sentient machine that combines the collective intelligence that combines everything ever known within the range of human emotions. But the extremists who oppose technological advancements target Caster and plan to assassinate him. This move drives Will all the more to succeed and be a participant in his own Transcendence. The question that stands here now is not if he can but if he should. The worst fears come true when Will's quest for power evolves into what is unknown and he becomes unstoppable.
Cast: Johnny Depp, Morgan Freeman, Rebecca Hall, Kate Mara, Cillian Murphy, Cole Hauser, Paul Bettany, Clifton Collins Jr., Cory Hardrict
Director: Wally Pfister
Verdict: With all the entertainment that Transcendence will provide, it will also pose timely questions as to whether technology is being rightfully harnessed to improve our lives or once unleashed it is difficult to control it? It looks forward into the future forcing us to think. But after all the technological premise, it is still set in the world we inhabit. A definite thinker for those who aren't in to Science fiction thrillers but an absolute treat for the ones who love the genre.
IMDb: 8.2/10
Rotten Tomatoes: No reviews yet
Release Date: 18th April, 2014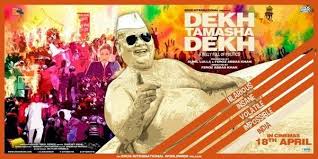 Dekh Tamasha Dekh
This film revolves around the search for religious identity of a poor man crushed under the weight of a politician's hoarding and the series of occurrences which happen thereafter and how a death becomes a source of communal riots and results in political commotion.
Cast: Satish Kaushik, Ganesh Yadav
Director: Feroz Abbas Khan
Verdict: it is a political satire portraying how politicians manipulate their definition of religion to their advantage and divide the community in the process. How bizarre is normal and chaos equals celebration. Where religion is funnier than a comedy show and politics is worse than the best horror movie. Around the time of elections, this film will tickle your funny bone and give you a new perception about politics.
IMDb: No rating yet
Rotten Tomatoes: No reviews yet
Release Date: 18th April, 2014