The actress admits to being a closet prankster.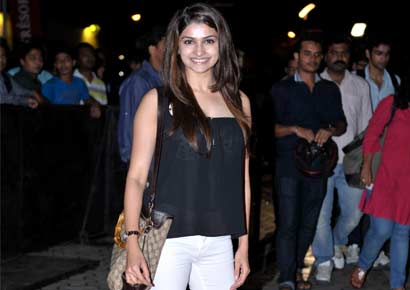 The actress Prachi Desai may have often become the victim of her co-star's pranks while shooting for Bol Bachchan, with Abhishek Bachchan, Ajay Devgn and director Rohit Shetty always pulling a fast one on her. But insiders reveal that Prachi herself happens to be quite a 'chhupi Rustom'. "Yes I am quite a closet prankster," says Prachi. Explaining further, she adds, "That side of me is usually reserved for my close set of friends. So, only they know my naughty streak. Personally, I think being naughty is more fun than being nice!"
Though the actress has refrained from playing similar roles onscreen, she reveals that it's not easy for her to make people forget her sweet girl-next-door image. "Well, I am no where close to being that sweet a girl. I think I'm more mischievous than anyone can imagine me to be," she smiles.
Shooting for the Sanjay Dutt starrer Samy remake at present, the actor also has been honing her dancing skills. "I love the naach gaana. I got to do it in Bol Bachchan and I am waiting to do it again. It was fun," she adds.
The film that saw her sing and dance too, was also her first Rs100 crore film. "Well, it's good to know that your film has done such good business, but I have loved all my roles irrespective of their business. Though I would say that doing some roles have been more memorable than the others," adds Prachi.