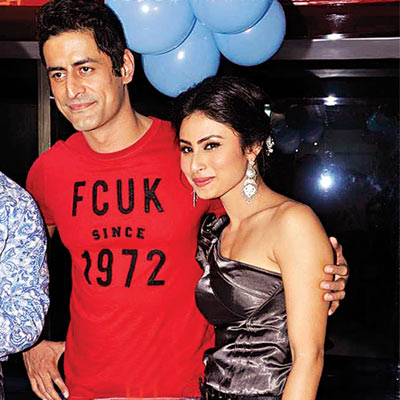 Mahadev aka Mohit Raina was missing from the Holi celebrations organised by Life Ok that is to be aired as a special TV event this weekend. His absence from the party raised eyebrows as he is one of the most popular actors on the channel. Speculation is rife that he stayed away because Mouni Roy's performance at the event was cancelled!
"Mouni was asking for a lot of money around Rs 15 lakhs for one dance, so they just called it off," says a source. Though they refuse to admit, Mohit and Mouni are in a relationship and sources say that he was miffed with the cancellation of his girlfriend's performance. Consequently, both of them remained conspicious by their absence!
The highlight of the event is popular rap singer Yo Yo Honey Singh who will be crooning Lungi dance and Aaj blue hai paani paani.