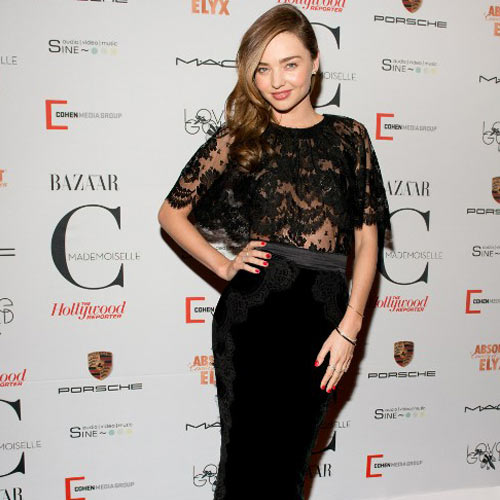 Miranda Kerr flashed a little more than she intended to at her hubby Orlando Bloom's movie premiere, when she accidentally exposed her breasts caused by a wardrobe malfunction.
The accident occurred when the Aussie supermodel, who had donned a see-through black lace dress for the event, lifted her hands above her head to adjust her hair, causing the lace overlay of her dress to lift as well, the Courier-Mail reported.
The shifting of the sheer fabric that exposed her cleavage was caught on camera by the photogs.
Kerr seemed unaware of the incident and carried on down the carpet smiling and laughing.