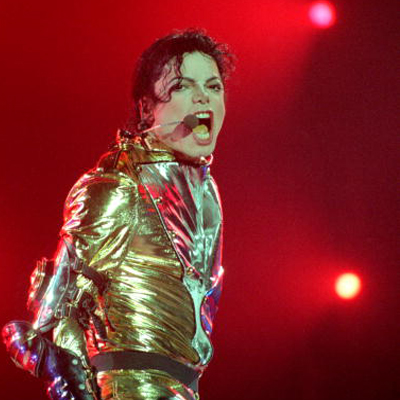 Michael Jackson 'rose' from the dead, and got back into his old rhythms, grooving to his popular track 'Slave to the Rhythm', at the Billboard Music Awards on Sunday. Although the performance looked like the 'King of Pop' was on stage, his performance was actually a 3D hologram. Jackson's hologram included a massive gold throne, and dancers all around. The hologram showcased some of Jackson's famous moves, including the moonwalk. 'Slave to the Rhythm' is one of the tracks from Jackson's posthumous album, which is a compilation of previously unreleased tracks.
Jackson, The King of Pop, has joined a growing number of deceased artistes who made hologram appearances for concerts. Ol' Dirty Bastard and Eazy-E made hologram appearances in shows in 2013. Artistes are using hologram technology increasingly to hold multiple concerts at the same time. Janelle Monae and M.I.A performed together in a concert even though being on different coasts.
Jackson passed away in 2009, after suffering from a cardiac arrest due to acute drug intoxication.
Here's how people on Twitter reacted to the hologram, and made the hashtag #MichaelJacksonHologram trend.
So, I finally saw the Michael Jackson hologram spectacular from the awards show. Awesome technology! No denying it.

— T_underscore (@T_underscore) May 20, 2014
OMG I was shocked by the hologram of Michael Jackson at the Billboard awards... It was so realistic!

— Davidoffns (@Davidoffns) May 20, 2014
Just watched Michael Jackson's hologram performance and found it really weird. No bueno.

— Sheema (@sheesidd) May 20, 2014
Loved the #MichaelJacksonHologram at the #BMAs2014. For a few mins we can pretend he's still with us. So sad that he's not.

— Sharon Honeycutt (@skh1968) May 19, 2014
You know you reached a new level of god-like awesomeness when your hologram ghost outclasses everyone else. #MichaelJacksonHologram

— Jakejames Lugo (@VenomousFatman1) May 19, 2014
People was crying.. Was so real I really miss him #BBMAs #MichaelJacksonHologram

— Fer (@YoungWriter7) May 19, 2014
This is actually really crazy #BBMAs2k14 #MichaelJacksonHologram

— Michelle (@_MichelleHope_) May 19, 2014
If #MichaelJacksonHologram does a world tour I am soooooo going to get tickets :)

— Ree (@MsReee) May 20, 2014