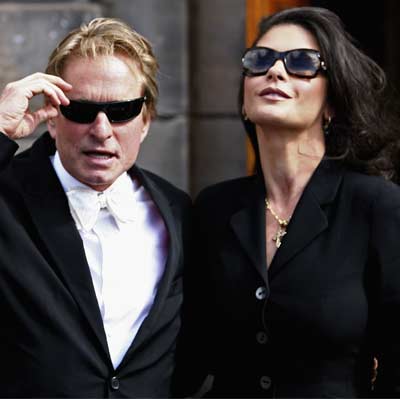 Michael Douglas and Catherine Zeta-Jones are reportedly planning to renew their wedding vows in September.
According to Grazia magazine, the couple wishes to renew their vows because they want to get their 14-year marriage back on track after a brief period of estrangement, the Mirror reported. It is also believed that the pair sought therapy in an effort to improve their romance and write daily journals, which they only share if things get bad.
They have also reportedly agreed to have a month apart each year to make sure they give each other the space they require.