Actress Megan Fox announced on Facebook that she will be joining the online photo-sharing platform Instagram by the username 'the_native_tiger' and telling her fans to disregard all the fake ones.
On Thursday, the 28-year-old actress made her debut by uploading a make-up free selfie, in which the mother-of-two looks absolutely stunning.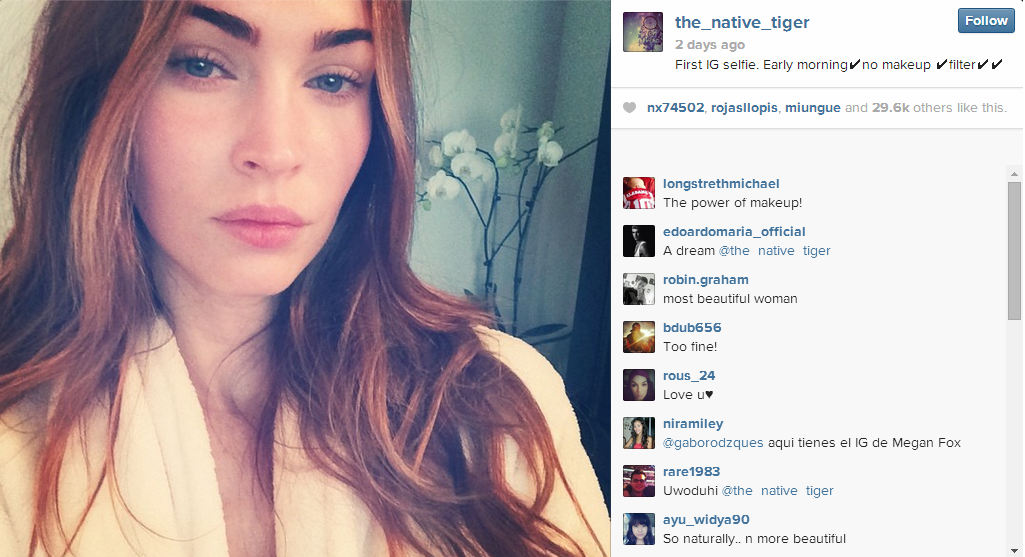 "First IG selfie. Early morning (check) no makeup (check) ?filter (check)(check)," she posted as a caption to the photograph.
The photograph shows her in a white bathrobe, and just makes you admire her natural beauty.
Her instagram username is 'the_native_tiger', with the bio: "'Child of the Cherokee Tribe,' 'forest nymph,' and 'Lunar Leo mother goddess to 2 bohemian revolutionaries-my kamikaze free spirit & my peaceful warrior."

Fox is very private when it comes to her personal life and rarely shares photos of herself or her children with media.
The actress will next be seen in "Teenage Mutant Ninja Turtles", releasing on August 8.