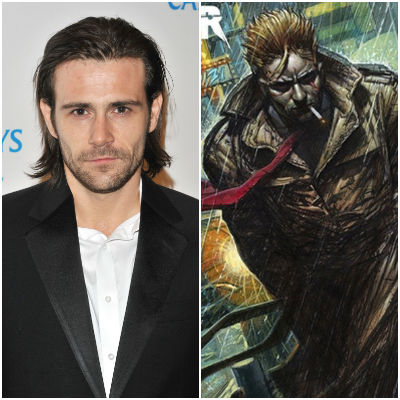 Warner Bros' highly anticipated adaptation of the British con man Constantine has just found its leading man, Matt Ryan. As per Warner Bros description, Ryan's version of the character will be "a working-class Londoner with rakish good looks, scruffy blond hair, deadpan humour and signature trench coat, who has been studying the dark arts since he was a teenager."
Moving away from the movie adaptation on the character which starred Keanu Reeves as Constantine, Warner Bros bring in a British actor does create a better connecting with his comic-book roots.
John Constantine was created by Alan Moore and Steve Bissette in the middle of their critically acclaimed run on Swamp Thing. Initially just a supporting character, Constantine's popularity began to grow rapidly, leading to his own series, 'Hellblazer'. It received positive praise during its run and today is the longest running series from Vertigo Comics till date. 'Hellblazer', along with Swamp Thing was published by Vertigo Comics, an imprint of DC Comics. 'Hellblazer' published its 300th issue, which was its last one earlier this year.
Since then, Constantine has been incorporated into the main DC Universe and is a staring member of Justice League Dark and his own eponymous title.
Matt Ryan was last scene as Mick Rawson on CBS' 'Criminal Minds' spinoff series, 'Criminal Minds: Suspect Behavior'
NBC has yet to announce what aspects of Constantine they're going to explore, but with a character as varied as John Constantine, they won't have to look too far.
David S Goyer and Daniel Cerone have collaborated to put together a script, with a pilot episode expected to hit the small screen later this year.