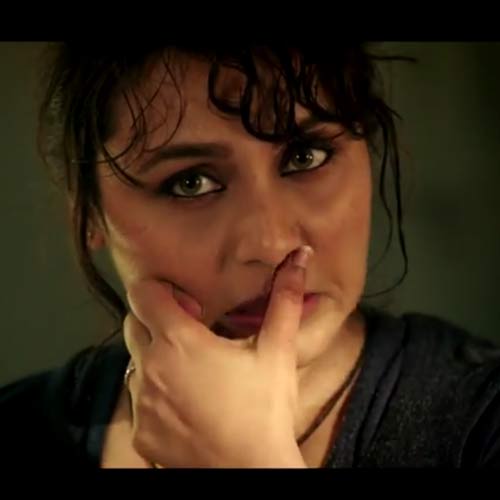 You can never write Rani Mukherjee off and the lady proves it yet again! Taking the 'No One Killed Jessica' role a notch higher, Rani makes a stunning comeback with her next 'Mardaani'.
Mardaani' is about the horrifying issue of women trafficking and shows Rani taking on the king-pins and battling out to break their nexus. The trailer of the film that is written by Gopi Puthran and directed by Pradeep Sarkar of 'Parineeta' fame silences Rani's critics who had written off the Bollywood diva post her 'Aiyya' debacle.
The movie is produced by Rani's husband Aditya Chopra - of Yash Raj Films (YRF) banner. It is directed by Pradeep Sarkar and the movie comes across as a raw and strong tale.
Rani plays Shivani Shivaji Roy, an officer of the Mumbai Crime Branch unit.
"The film's story takes an interesting curve when a teenage girl is kidnapped by the child trafficking mafia and smuggled outside the city. Shivani then embarks on a relentless hunt for the girl and what follows is a cat and mouse game between the fearless cop and a ruthless mafia kingpin," the film's statement stated. The movie is slated to release on August 22.
Rani does complete justice and delivers a solid performance and has amazing screen presence as the cop who is battling it out to break the human trafficking nexus that claims many innocent lives. A must watch indeed and a great way to start a career post tying nupitals with Aditya Chopra. We wish Rani all the best!
Watch the trailer below: