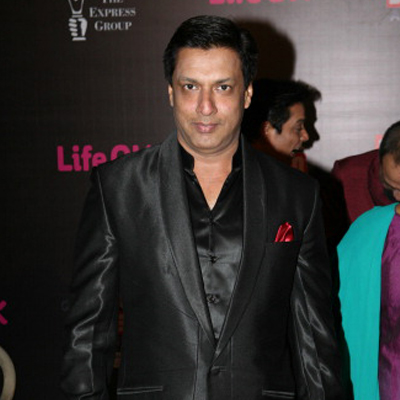 Bollywood director Madhur Bhandarkar is planning a film on Narendra Modi, according to some reports.
The film-maker known for making realistic films has reportedly been researching on Narendra Modi's life for quite sometime. He has apparently even hired a team for it.
Bhandarkar had been vocal about his suppport to the prime minister designate Modi since Modi was selected to be the prime ministerial candidate of the Bharatiya Janata Party
filmmaker @mbhandarkar268 who openly & fearlessly supportd @narendramodi in th LS14. pic.twitter.com/TCRhekwVbM

— manish tripathi (@manishantardesi) May 16, 2014
He belonged to the Bollywood faction who supported Narendra Modi (that includes Salim Khan, father of Salman Khan, Anupam Kher and others) when certain industry bigwigs asked the masses to vote for a secular leader. The Fashion director sent out a series of tweets expressing his shock and disappointment over their petition against Modi.
Shocking to see some colleagues , under garb of stopping so-called divisive forces, are themselves dividing a secular place like Bollywood.

— Madhur Bhandarkar (@mbhandarkar268) April 16, 2014
Launching a personal attack on a man who has done more for his State than any other leader, reeks of conspiracy & unwarranted paranoia.

— Madhur Bhandarkar (@mbhandarkar268) April 16, 2014
Bhandarkar was jubilant when Modi won with a landslide victory and took to Twitter yet again to express his happiness.
The Wave has hit the shore! A young, sensible & vibrant India gives its verdict! Heartiest congratulations to @narendramodi & his team.

— Madhur Bhandarkar (@mbhandarkar268) May 16, 2014
An emotional speech by @narendramodi saying he will present his report card to the nation. No PM has ever made his accountability so clear!

— Madhur Bhandarkar (@mbhandarkar268) May 20, 2014
Modi's rise as from being a tea seller to the most important politician of the nation has certainly inspired him. He wishes to chart Narendra Modi's journey in his film. "It is the story of how a common man becomes the Prime Minister of the country," he said to a website.
He is expected to start working on the biopic after completing 'Calendar Girls' the film is currently busy with.