The singer talks about work, life and more.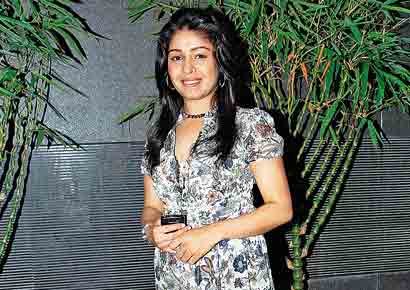 She has been consistently making news, and topping the charts, and she tied the knot a few months ago. The Sheila ki Jawani hit-maker insists that things have changed only for the better. "Life has become so much simpler after marriage," says Sunidhi.
"I remember when I was 28, my parents were after my life to get married," she continues, "there is no stress any more. I have known him (Hitesh Sonik) for like 12 years as a friend before he became my husband. And we're still great friends. He encourages me to push my boundaries. He is my best critic."
Though she has been mostly lending her voice to film songs, Sunidhi will also be featuring in the upcoming season of MTV Unplugged. Curated by percussionist Ranjit Barot, the show will also feature other artists like AR Rahman, Lucky Ali, Shafqat Amanat Ali and rock bands Agnee and Indus Creed. "I am so thrilled about it. Singing your song in an accoustic version gives you freedom. There are so many of my film songs which I want to sing differently — in a relaxed manner like humming a tune while sipping coffee. Neeyat Kharab Hai (Teen Patti), Le Chale (My Brother Nikhil) and Yaariyan (Cocktail) are a few of them," she says. Sunidhi is really looking forward to Rahman's episode the most. "He (Rahman) is such a genius. However, I haven't heard the two rock bands before, so I look forward to them too," she adds. Sunidhi will also feature in the soon-to-be-released 3D animated film Sons of Raam, where she has lent her voice to Sita — the female lead. She has previously dubbed for the Hindi version of the animated film Rio.