The Maroon 5 singer explains why he slept around before getting together with model Anne Vyalitsyna.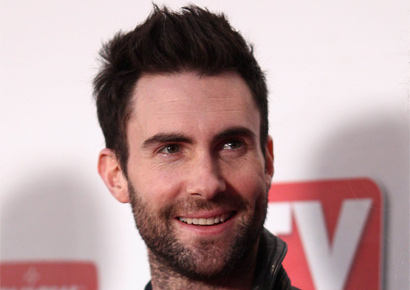 Adam Levine has explained why he went through a "promiscuous" phase before getting together with Sports Illustrated Swimsuit model Anne Vyalitsyna.
"There's two kinds of men. There are men who are [bleeping] misogynist pigs, and then there are men who just really love women, who think they're the most amazing people in the world. And that's me," the New York Post quoted Levine as telling Details magazine.
"Maybe the reason I was promiscuous, and wanted to sleep with a lot of them, is that I love them so much," he said.
While Levine dated the Victoria's Secret Angel for two years, splitting in April, Levine said that his reputation as a playboy has stayed with him.
In fact, he revealed that he jumped at The Voice in part to show the public another side of himself.
"I've always felt a little misrepresented in the world. I felt like people only knew me as a singer who dated pretty girls. A little bit of a bimbo. Maybe I was kind of a bimbo," he tells the magazine. "I wanted to create a little balance. When [The Voice] came around, I thought, 'People now know that I have a brain'," he said.
But while he swears to have substance, Levine admits to being a spotlight hog.
"I love attention. I can't stand not having it," he added.