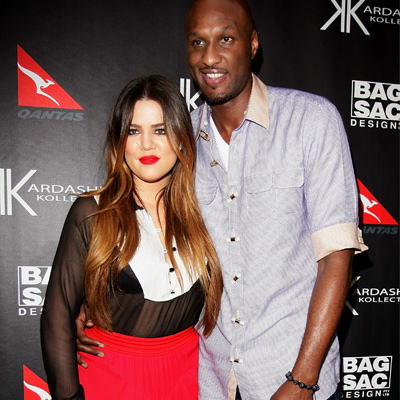 Lamar Odom has revealed that he wants to patch up with his estranged wife Khloe Kardashian, as he had some of the best years of his life with her.
The 34-year-old basketball player, who was recently made the new star of Spanish basketball side Baskonia, said that he loves his wife and she will always be his wife no matter what, the Daily Star reported.
When asked about his impending divorce, he said that no one knows if its inevitable and only time will tell, but the 'Keeping Up With The Kardashians' star will still be his wife after their divorce.
Odom, who was served with the divorce papers following months of rumours regarding drug abuse and infidelity, added that he hopes it won't happen and that the pair can get back together again.