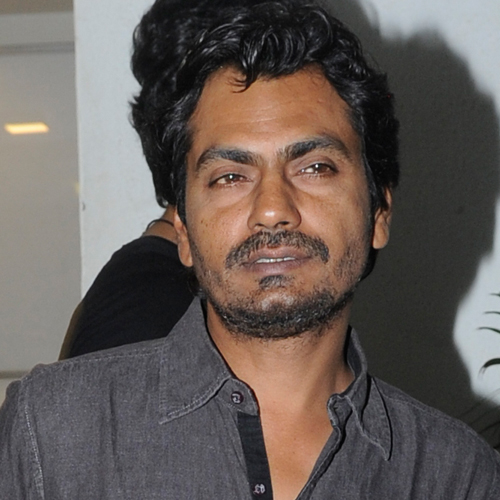 From gunman and outlaws to the sweet and vulnerable, Nawazuddin Siddiqui has pitch perfected every character he has played on screen. Giving the done-to-death roles a new innovative twist, this terrific performer brings a lot of credibility on screen. And with another commercial entertainer like Kick, that is expected to be one of his career's biggest blockbusters, Nawaz shares some of his deepest secrets in a candid one to one.
You were instrumental in bringing this new wave in Indian cinema, where people started considering serious roles seriously. Earlier, good films were called art films. But with you, Vidya Balan and others bringing in that welcome change, it changed people's perspective of how we see Bollywood. Was it difficult to bring the change initially?
This is not a deliberate attempt at making people feel that we are trying to initiate a change. The basic instinct which I work with in my other films is the same that I would apply for a commercially viable film like Kick. Whether it is a Kahaani or a Kick, I try and give in my best to every role possible. I try to do something new. How the audience perceives it is up to them.
Having struggled so much in life, how do you look back at those days in retrospect?
I totally give all the credit to those days for making me what I am today. What happens with any person is that when you struggle, you don't like it and feel irritated. But once you are done with the struggle and you have a better life, those times and instances of struggle helps you a lot in life. Initially there was a lot of frustration and bad experiences but it only riches our performances today.
When a name like yours gets attached with any film, be it a commercial film or a critical film, it bring with it, an element of surprise. There is a certain amount of credibility that gets added when you are there. How do you feel about that?
I don't follow any hard and fast rules when I approach any character. As I said, it is not a deliberate attempt. I just have one theory in mind. Whatever I do, people should have fun and they should not feel that they are being cheated. As long as I live, I will act and as long as I act, I will try and make everyone happy.
Tell us something about your character from Kick.
Well, all I can say is although everyone is thinking I am the villain in the film, it is not that way. He is not a villain but he is a grey character. I can't say anything more about the character else my director will get really angry. (Laughs) All I can say is that this is Sajid sir's first film and every director tries to maintain a strong script, when it is their first film. Whether it's about the logic or reason, Kick is a very sensible film. It does have its share of entertainment but the all the turns and twists in the film is backed with a logical reasoning. It is not a brainless or a mindless film. There is a background for every character, so you would get to know the proper reason as to why people are behaving a certain way.
As we see from the trailers, there are a number of stunts in Kick. Have you also tried some stunts in the film?
Woh toh film dekhke pata chal jayega. Bohut zyada nahi kiya hai par film dekhne ke baad pata chalega kitna kiya hai and kaise kiya hai.
Do you think the way people associate a successful with the Rs 100 crore tag is correct?
The good thing today is that there audiences for every kind of film. While you have people who would watch Kick, you also have one section of the audience who would like to watch a film like Miss Lovely. The reason why such small films are also being made is because they are also in the profit zone. Had they not made any profit, such films would not be made anymore. Like people say that this small film could only rake in Rs 3 crores over the weekend and they rule the film out, they should not do it. That's wrong because such films are made with such stringent budget. So there is obviously some profit even if it makes Rs 5 crores. There is a lot less risk with such films so people are trying to make such films. Dekha jaaye toh even these films are commercial, given their budget and the profit they make.
What would you have to say about the entire number game ruckus that has taken the industry by a storm?
My work is to act. So once I am done with my job, I go back home. It's not my headache to think about the collections. Any actor who talks about collections is the most corrupt actor, I feel. When you have a producer and a director, why does an actor need to bother or talk about how much the film will earn and how much will be its lifetime business! I doubt every actor who boasts of collections and this entire Rs 100-200-300 crore brigade is something I don't really believe in.
You've worked with Aamir and now you are working with Salman. When do we see you working with Shah Rukh?
If a nice script comes my way, I will definitely look forward to working with him as well.
Other than Kick, what's keeping you busy?
I am shooting for a film called Badlapur which is Sriram Raghavan's film. After that, I am doing a film called Babumoshai Bandookbaz directed by Kushal Nandy. It has Chitrangada Singh opposite me. In both the films, I play the centre lead.