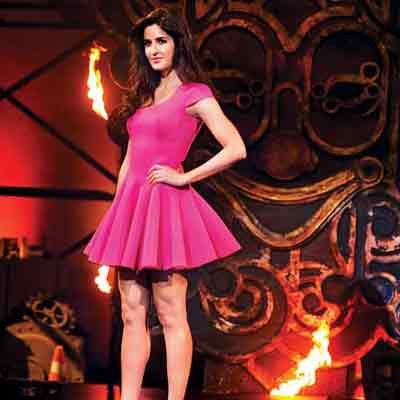 Now it can be told. Anurag Basu's latest film Jagga Jasoos is a full-on musical with over 25 songs.
According to an insider, "The main characters played by Ranbir Kapoor and Katrina Kaif even converse in songs in the fashion of the Broadway musicals."
Says a source working to the project, "It's like the Broadway musicals where the characters talk in song form. The format was used by Amol Palekar in Thodasa Romani Ho Jayein. Anurag has taken the musical format even further."
Apparently, Katrina and Ranbir would be seen engaged in 'conversational music' throughout the film. "It's a very innocent film, targeted at Ranbir and Katrina's younger fans. This is their equivalent of Walt Disney's films targeted at kids," adds the source. It is learnt that music composer Pritam Chakraborty has modelled the musical pieces in Jagga Jasoos on Sooraj Barajatya's Hum Aapke Hain Koun where the characters sang their thoughts and emotions. Using songs to 'talk' was last seen in Chennai Express in many scenes filmed on Shah Rukh Khan and Deepika Padukone.