Isabelle Kaif has dropped her Bollywood plans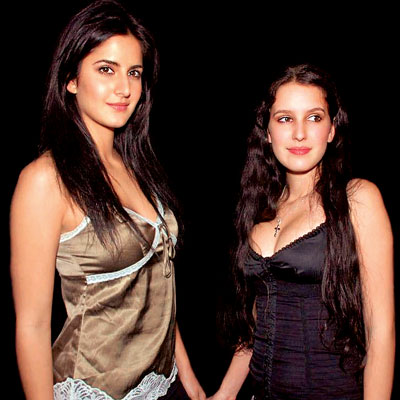 Two sisters in Bollywood is not such a great idea after all. It has never worked (Twinkle-Rinki, Riya-Raima, Shilpa-Shamita, Sameera-Sushma). The second sister is never quite that successful. So it is a wise decision that Katrina Kaif's sister Isabelle who makes her acting debut in Jean-Francois Pouillot's Dr Cabbie, a film about an Indian doctor moonlighting as a taxi driver in the US, has given up plans of pursuing a Bollywood career.
Says a source close to the family, "While Katrina has no interest in a film career outside Bollywood, her sister Isabelle who was supposed to join Katrina in Bollywood, has decided against it. It was felt by Kat that the two sisters with similar personalities in the same entertainment industry can never work for the younger sister. Katrina doesn't want Isabelle to end up being the poor man's Katrina.The two sisters will pursue their acting careers in mutually exclusive domains." Hey if Nargis Fakhri can, so can Isabelle no?
But the family has collectively decided that Isabelle would pursue an international career and not a career in Bollywood. Says a source from Dr Cabbie, "Isabelle took on Dr Cabbie as a starter because it was not really an Indian film but a Canadian project. Although the title role is played by Vinay Virmani and Isabelle is not cast opposite him, she loved the script and wanted to be part of it. Also her co-star is Kunal Nayyar who is one of the four lead actors from The Big Bang Theory."
It is learnt that Akshay Kumar who has done many hit films with Katrina has shown an interest in casting Isabelle in one of his Hindi projects. But she is looking at Tom Cruise, not a Khan, Kapoor or Kumar.